New York State has been one of the most popular places to move for the last decades. It's the state with great opportunities, developed infrastructure and lots of places to see. But as many may think, NY State is not only about the Big Apple, there are many more things to see and explore. For example Niagara Falls, several state and national parks, museums, lakes and even canyons. That's why we created this New York car shipping guide. Here you can read about:
2. How does the car shipping to New York state work?
3. What can be shipped to or within New York state?
4. How much does it cost to ship a vehicle to  NY state?
5. How to get a more reasonable shipping price or discounts?
6. New York car shipping near me.
7. What is a Door to Door Shipping?
8. Other vehicle shipping options.
9. How should I prepare the vehicle for the transportation?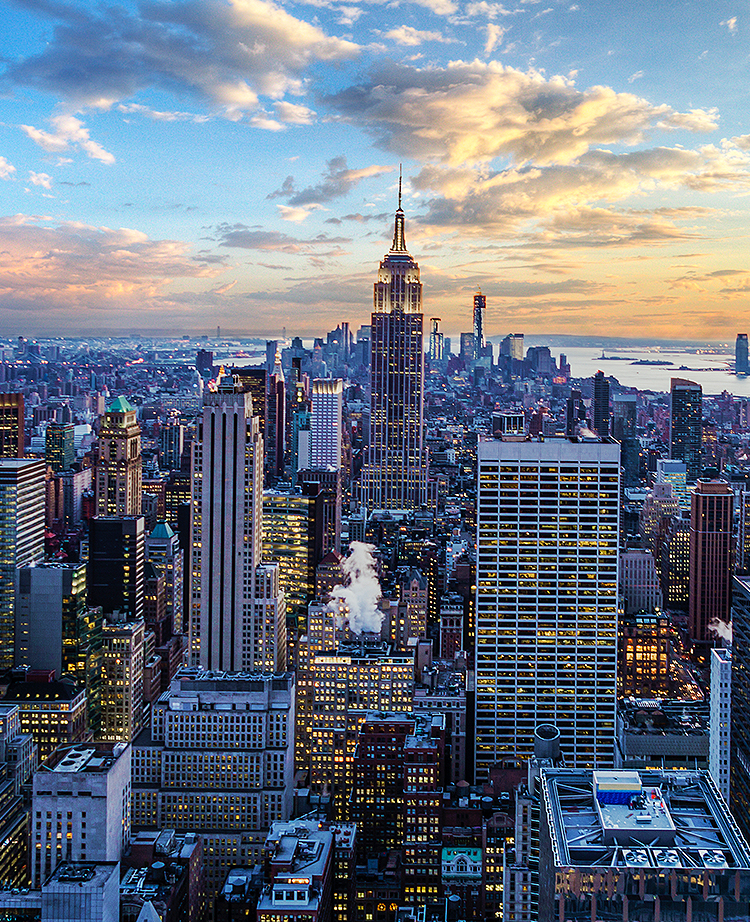 Why do people move to NY?
Nowadays more and more people are moving to NY State. And even though living there is not always easy, it is often thrilling. As you get to know the state, you will like its diversity more and more every day. Here you can find everything: from the nightlife of the huge NY City, amazing job opportunities in the tech field in the Albany metropolitan area to the calm rural life of Greenwich, Hamburg, or Lakewood.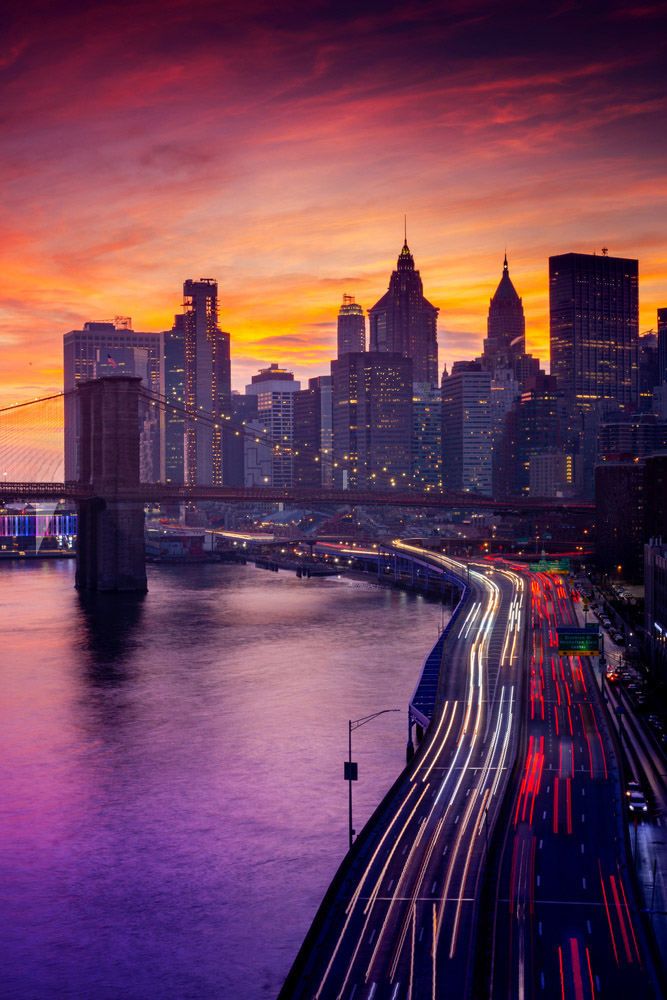 New York is also widely recognized for the State University of New York (SUNY) which is a statewide system of public universities. It includes 64 top-ranked colleges at Albany, Binghamton, Buffalo, and Stony Brook. With almost half a million students, SUNY is the largest comprehensive public university system in the United States.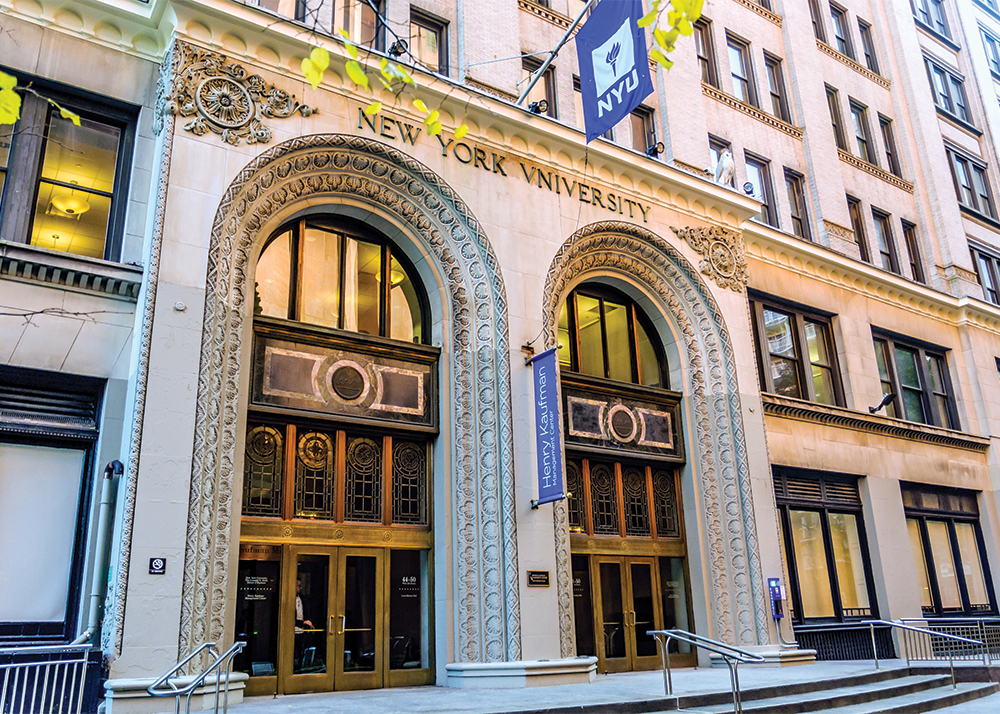 The NY State is also known for a number of sports teams, such as the Buffalo Bills, the New York Giants, the New York Jets, the New York Yankees, and the New York Mets.
Whether you are looking for new job opportunities, going to college, or just want to travel, New York state has a lot of special stuff to offer for everyone.

How does the car shipping to New York State work?
Shipping a vehicle to NY State is mostly rather easy since it's a very popular destination. Of course, there are some routes that are more popular but we will talk about it a little bit later.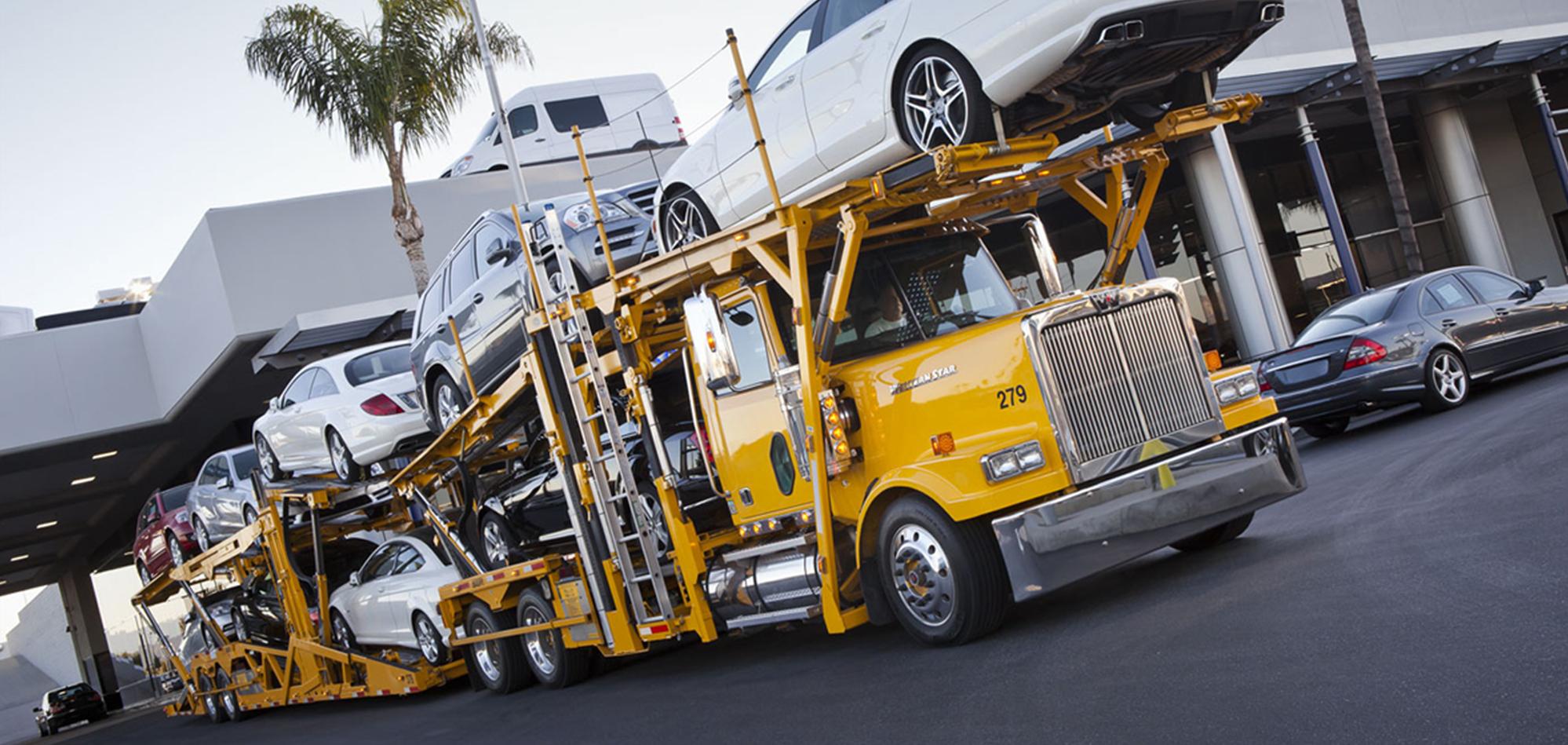 In order to find a transportation company, people usually use advertising websites which in fact are not actual carriers. They only sell personal information to broker companies who check the route and offer their prices to the customers. That means once you request a quote on the website, you will receive dozens of emails, text messages and phone calls. So how to choose the best company?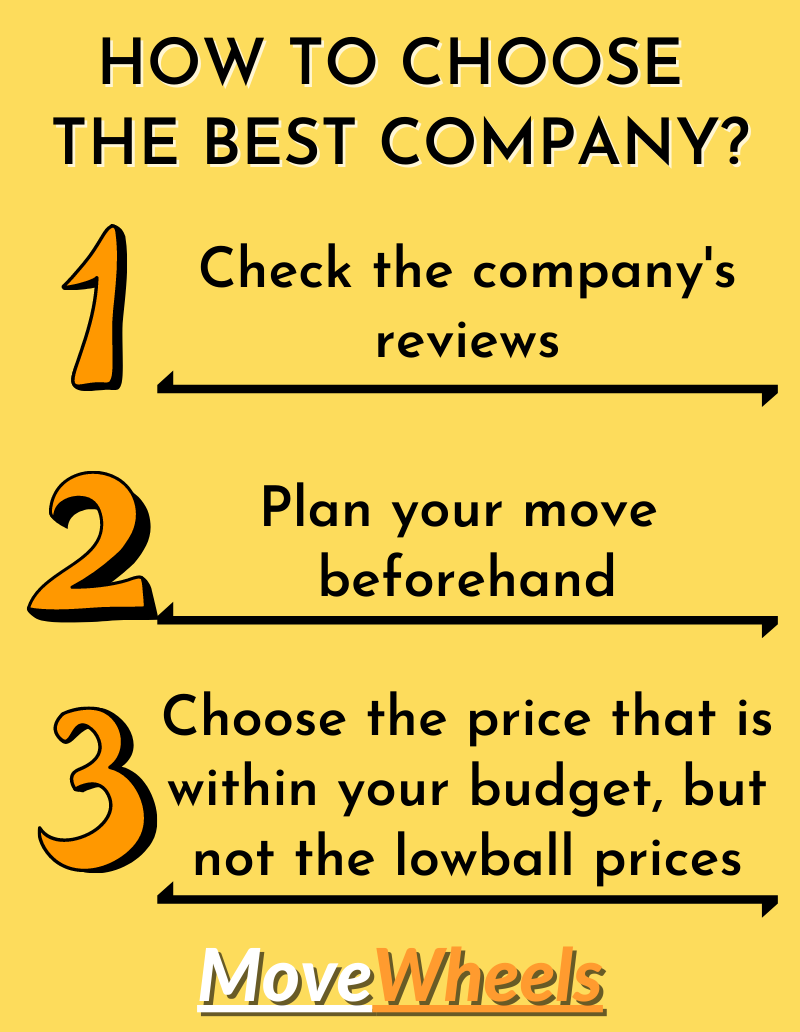 First of all, check the company's reviews. Go to the websites that specialize in transportation business like Trust pilot or Transport reviews.
Secondly, plan your move beforehand if possible. The brokerage company you will contract with cannot promise you the exact date of the pick-up, since sometimes weather conditions are harsh or the driver may have some delays. Make sure you have a 2-day window for pick-up and delivery so you will not end up rescheduling your flight or looking for somebody who can release the car to the driver.
Finally, choose the price that is within your budget, but do not go with companies that offer lowball prices. They will make you wait till the last available pick-up day and then their manager will get back to you with a much higher rate and a bunch of excuses. And if you are in a hurry, you will have nothing to do but agree or drive the car instead.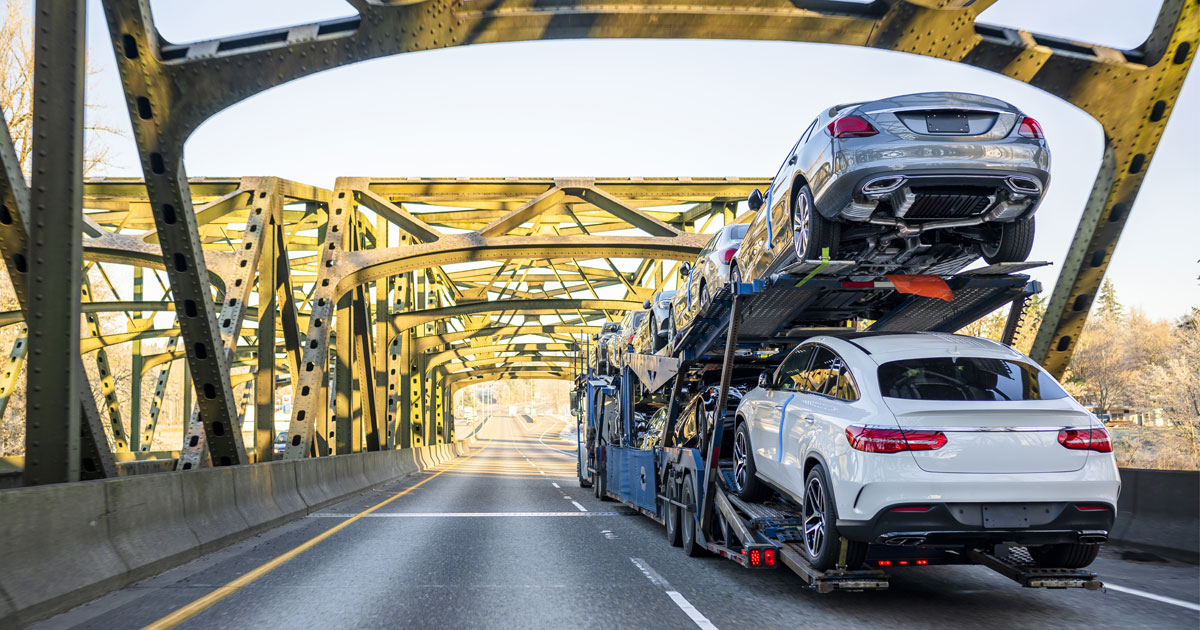 Once you choose the company that suits all your needs, you will need to provide them with your pick-up and delivery addresses and the credit card information. Some companies charge the whole amount upfront. Our company also requires the card information at the time of booking, but we do NOT charge anything until the vehicle is actually loaded on the trailer. That is to assure you that we receive NO money until we actually do our job.
After you provide the details and submit the paperwork, we will start working on your order. A few days before the first available pick-up date, we will finalize the deal with the driver and send you all the details of shipping: the pick-up and delivery dates, driver's information and so on.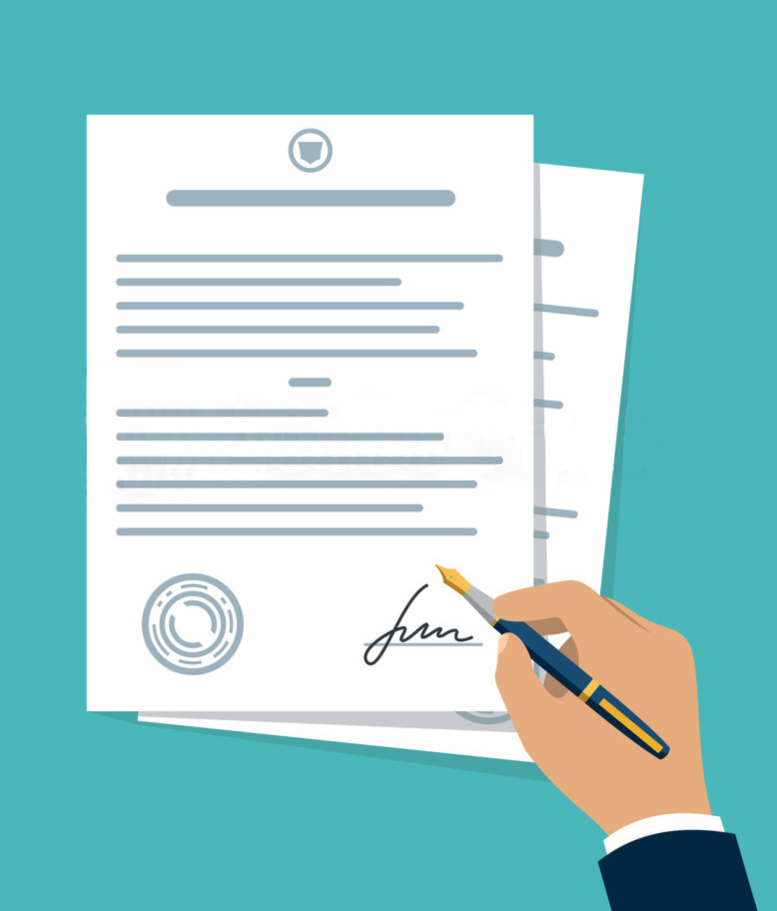 A day before pick-up you should expect a call from the driver with the estimated pick-up time. After we confirm the vehicle was picked up we charge the partial deposit and the remaining balance you pay to the driver at the delivery with cash or any certified funds. Then make sure to require the Bill of Lading (BOL) both at the time of pick-up and delivery, since in case of any damage the insurance company will not agree to cover it without this paperwork.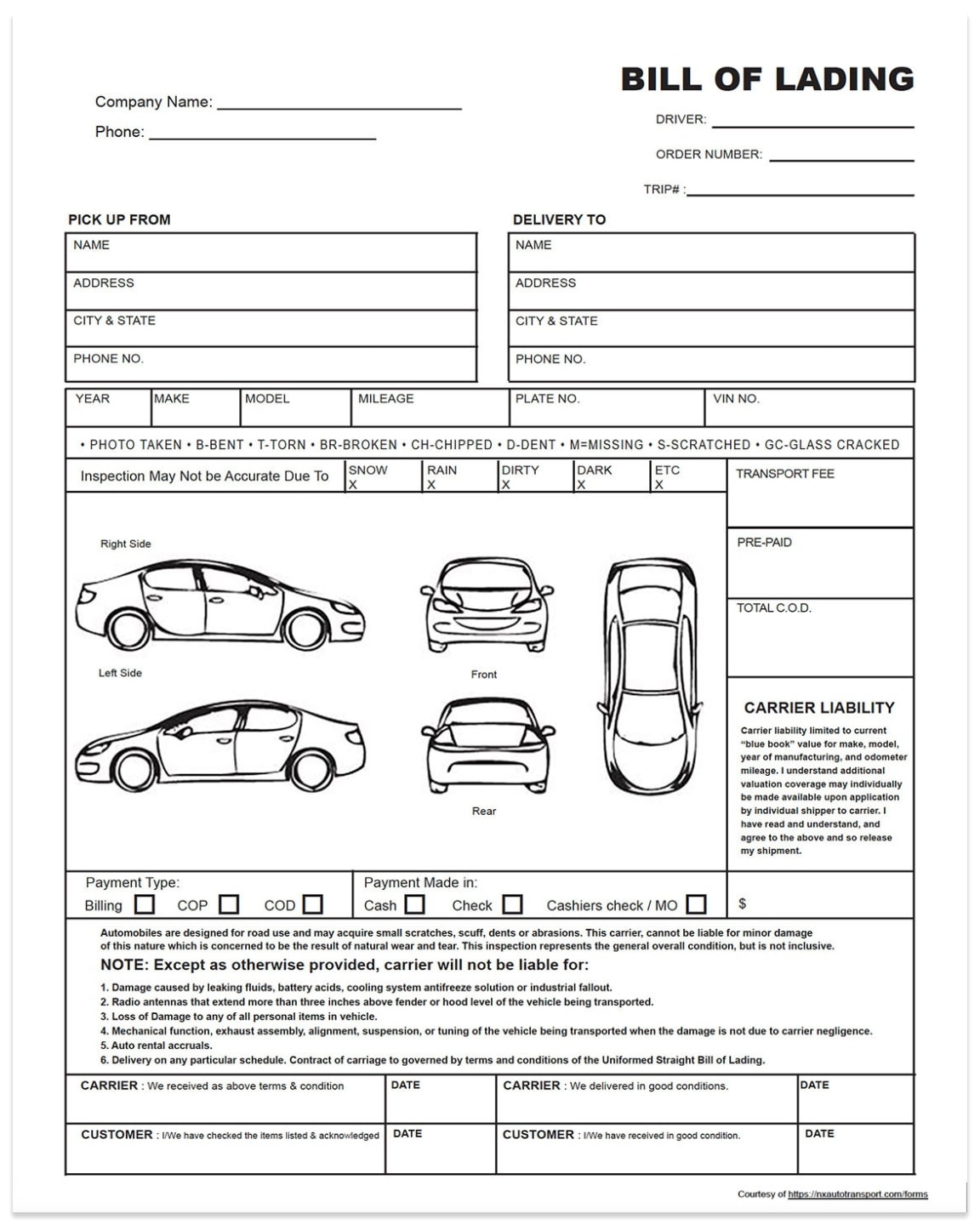 What can we ship to or within New York state?
MoveWheels can ship any kind of vehicle including cars, pickup trucks, SUVs, boats, ATVs, lawnmowers, tractors, heavy equipment, motorcycles, and many others.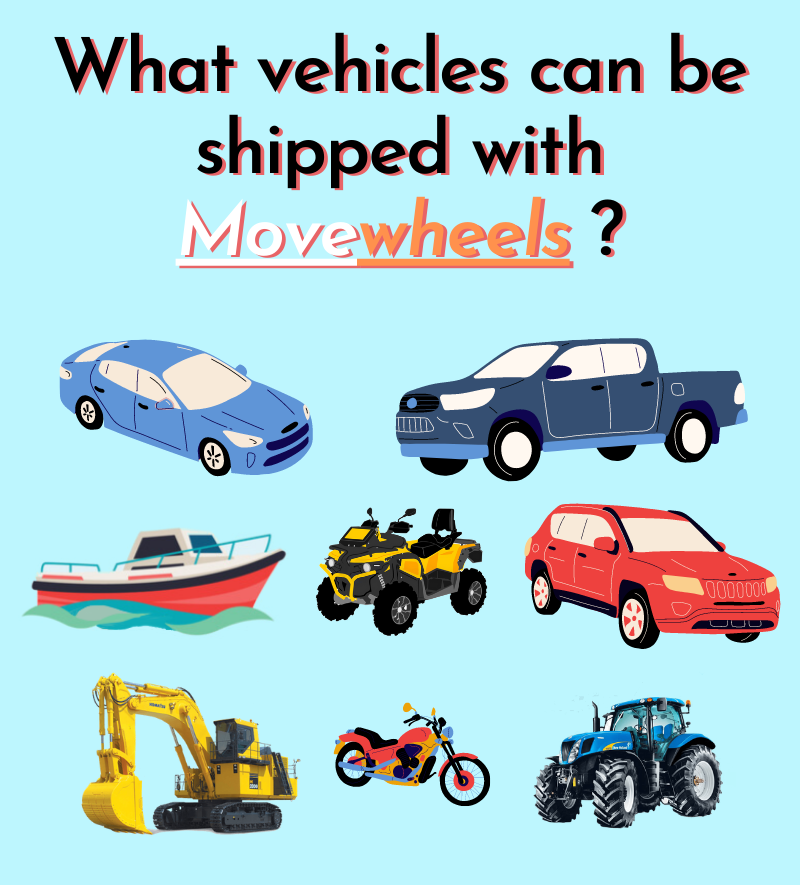 Our company can offer you both open and enclosed transportation.
If you are planning to ship an exotic, antique, or vehicle with low ground clearance we advise you to choose enclosed transportation.
Open trailers are more commonly used for the transportation services. They are easier to arrange and are cheaper than the enclosed ones.  
All in all, there are three types of open trailers:
– a usual car hauler with ramps which is used to move standard vehicles like sedans, SUVs, pickup trucks. Depending on its size and weight capacity this type of trailer can carry up to 12 vehicles at a time.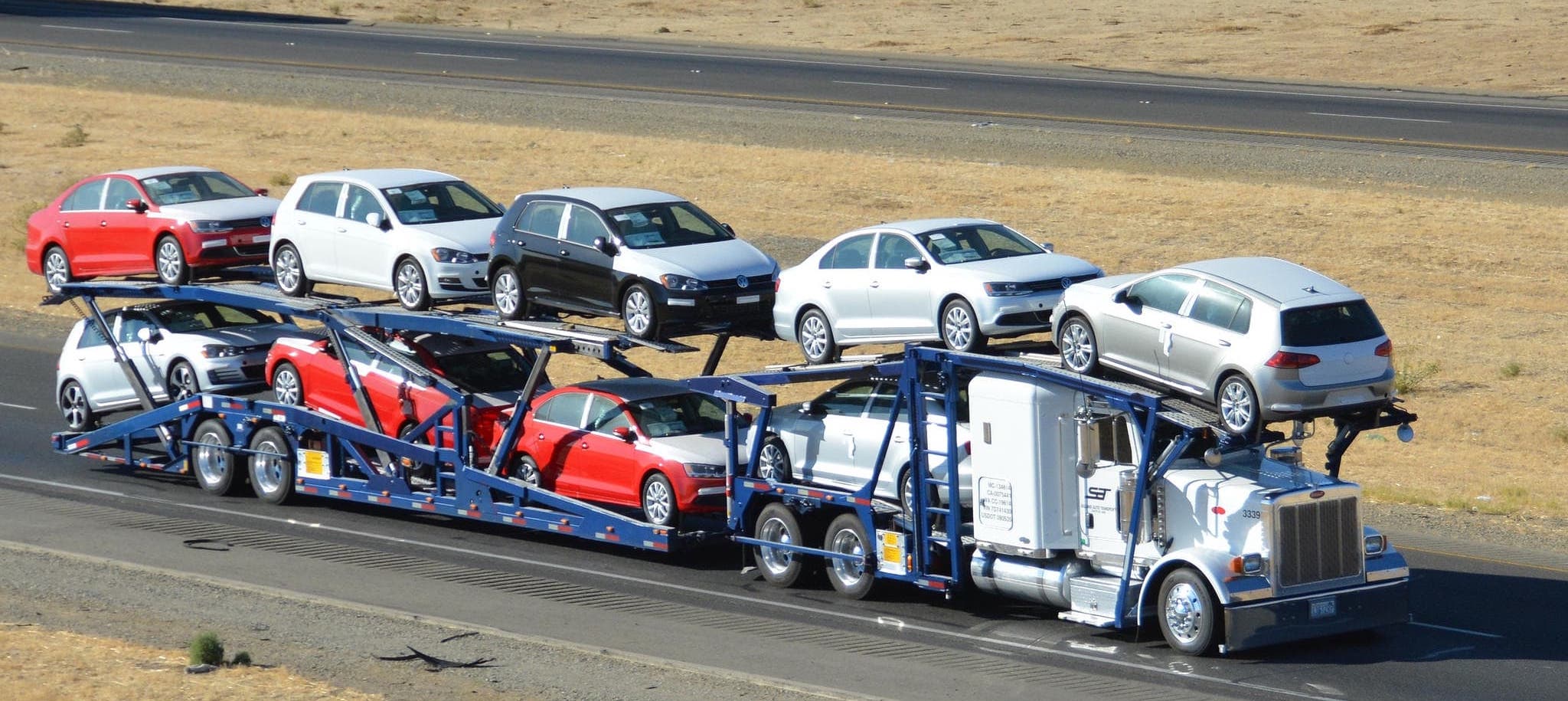 – a flatbed which is used to move oversized cargo, vehicles with low clearance, or vehicles with a non-standard wheelbase which cannot be transported on a trailer with ramps. The flatbed trailer can carry up to 3 vehicles at a time and is usually no longer than 48 ft with a maximum freight weight of 48,000 pounds.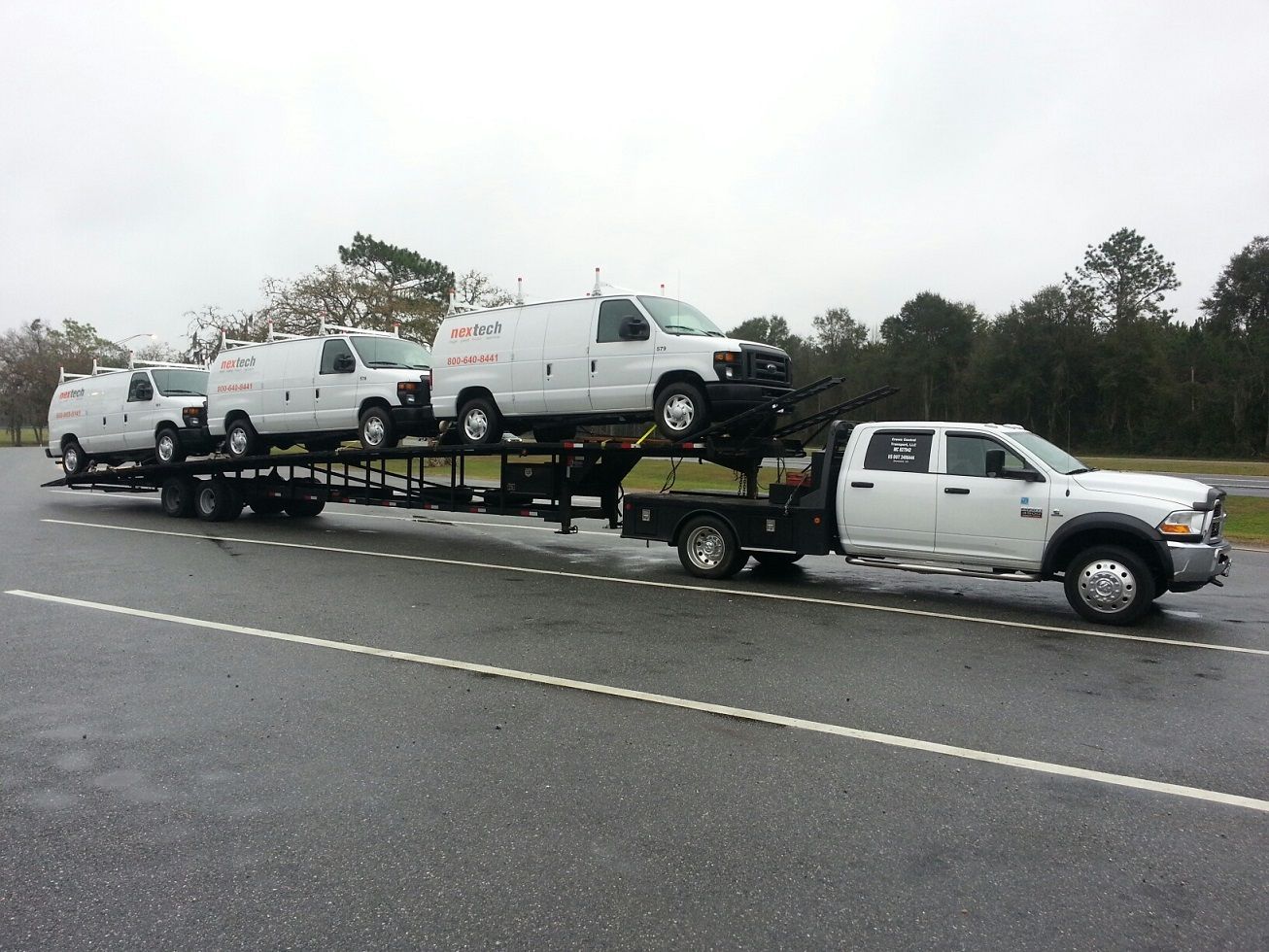 – a lowboy is usually used to move heavy equipment or oversized vehicles. Its deck has low ground clearance which offers the ability to carry loads with a height up to 12 feet.
No matter what type of trailer, drivers usually travel up to 500 miles a day and transportation anywhere within the mainland takes 1-9 days after pickup. For example, shipping a vehicle from the southeast to NY state takes around 3-4 days, from Midwest and Plains it takes up to 6 days and from the west coast to NY State it takes up to 9 days.
Our company can also offer you expedited delivery since we work with team drivers who cover up to 800 miles a day and travel from coast to coast within 4 days.

How much does it cost to ship a vehicle to NY state?
The quote you receive from our shipping agents is always the total price that includes all fees, taxes, insurance, and a door to door delivery service (unless your street is too narrow for a big trailer, it's a dead-end or cul de sac).
Here you can see the average price for moving vehicles to NY state.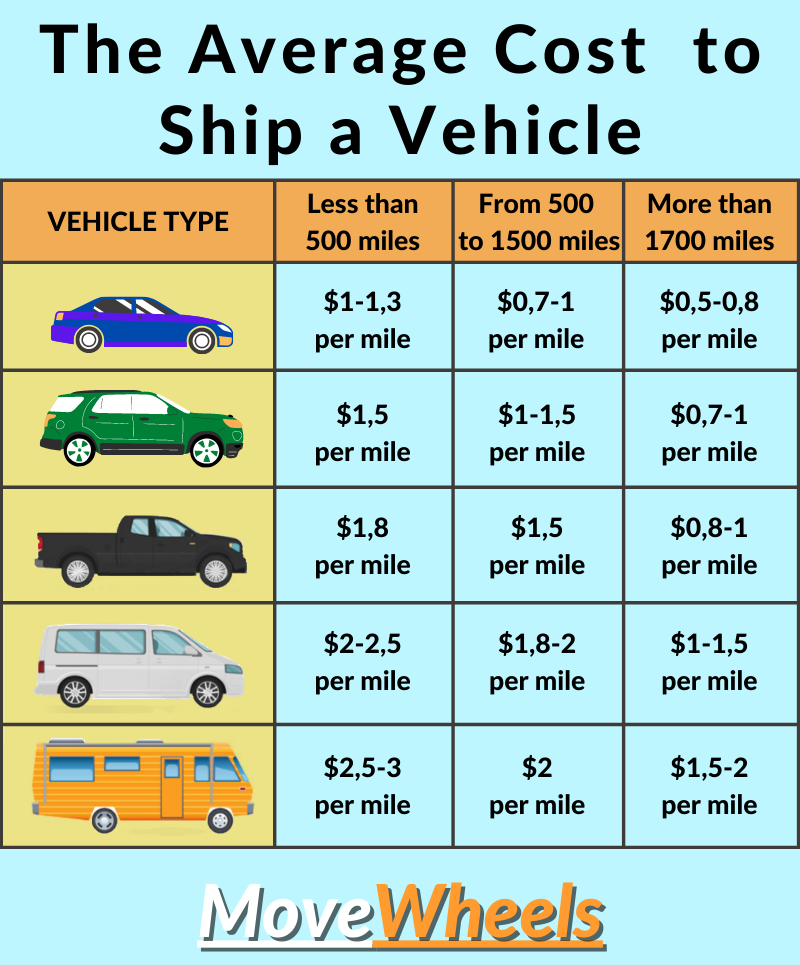 The cost of moving a vehicle depends on a number of various factors such as mileage, size of the vehicle, time of the year (the price to move a car before Christmas is always higher than usual and if you are shipping the vehicle to NY state in winter the cost will also be higher because of severe weather conditions).  For example, the highest rate to ship a vehicle from the west coast to NY state is during Christmas time and it may go up to $1500 for a sedan while the lowest rate on the same route will be around $950 in August, September and October since more people are moving to southern states at this time of the year.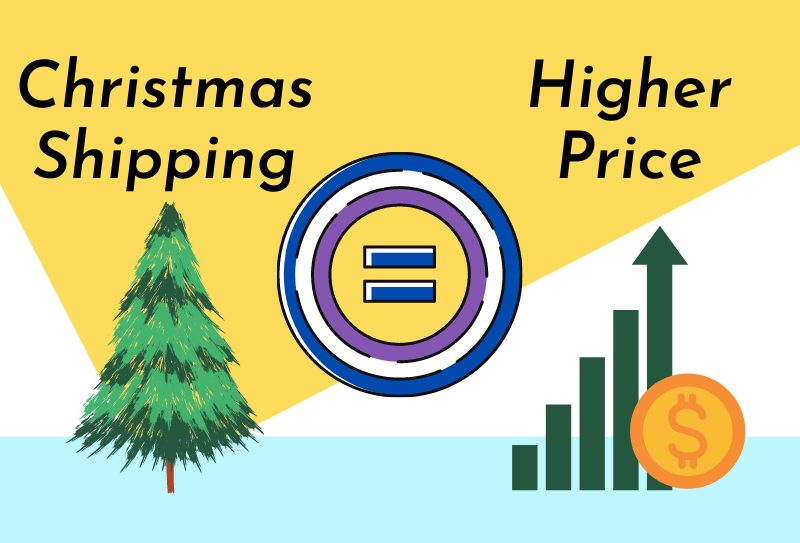 Another important thing that may change the price is the availability of drivers on a particular route which depends on the number of vehicles going this route.
Popular routes are those that have large metropolitan areas on both ends, for example Los Angeles – New York or Dallas – New York. Here is the list of the most popular routes with average prices for shipping stock vehicles: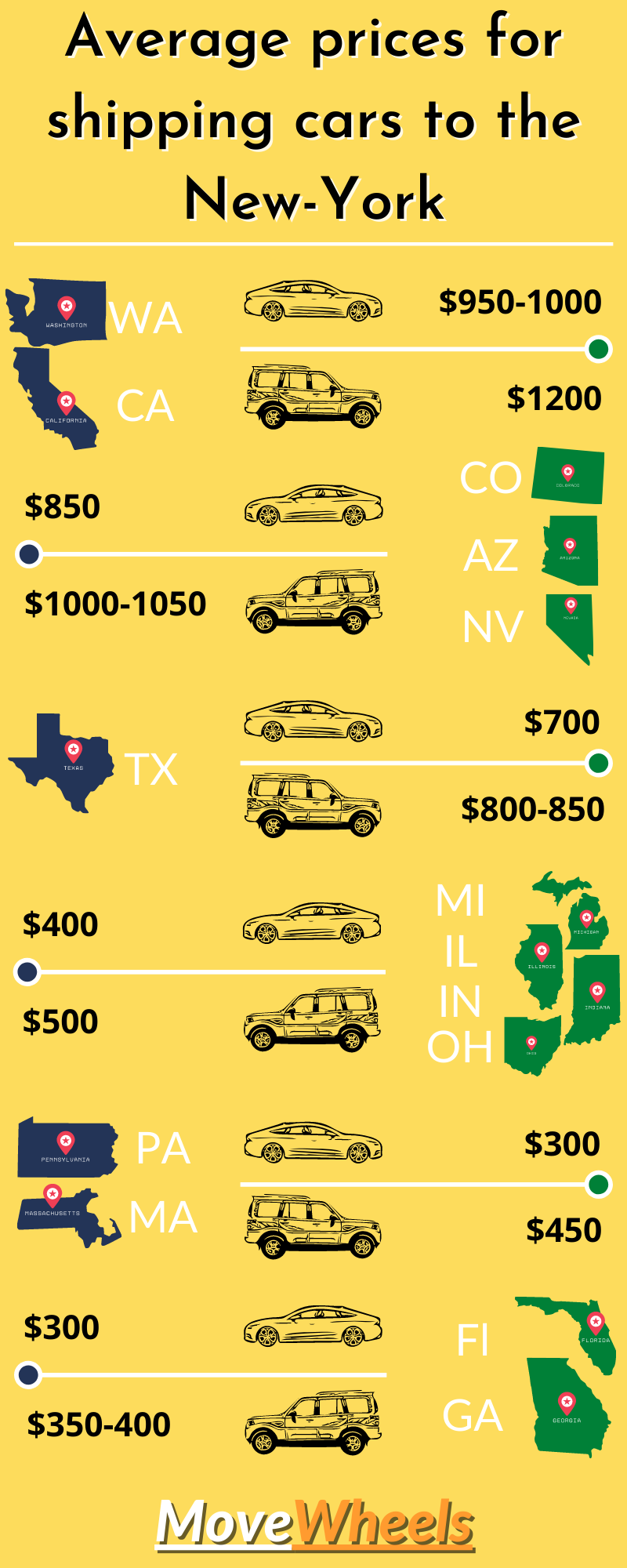 – WA state and CA to NY state: $950 – 1000  for a sedan, $1200 for an SUV;
–  CO, AZ, NV to  NY state: $850 for a sedan, $1000-$1050  for an SUV;
– TX to NY $700 for a sedan, $800-850 for SUV;
– IL, IN, MI, OH  to NY $400 for a sedan, $500 for SUV;
– PA, MA to NY$300 for a sedan, $450 for SUV;
– Fl, GA to NY$350-400 for a sedan, $450 for SUV.

Are there any discounts or how can I get a more reasonable price?
Our company always offers our customers a bunch of discounts that may help you to have the car transported within your budget: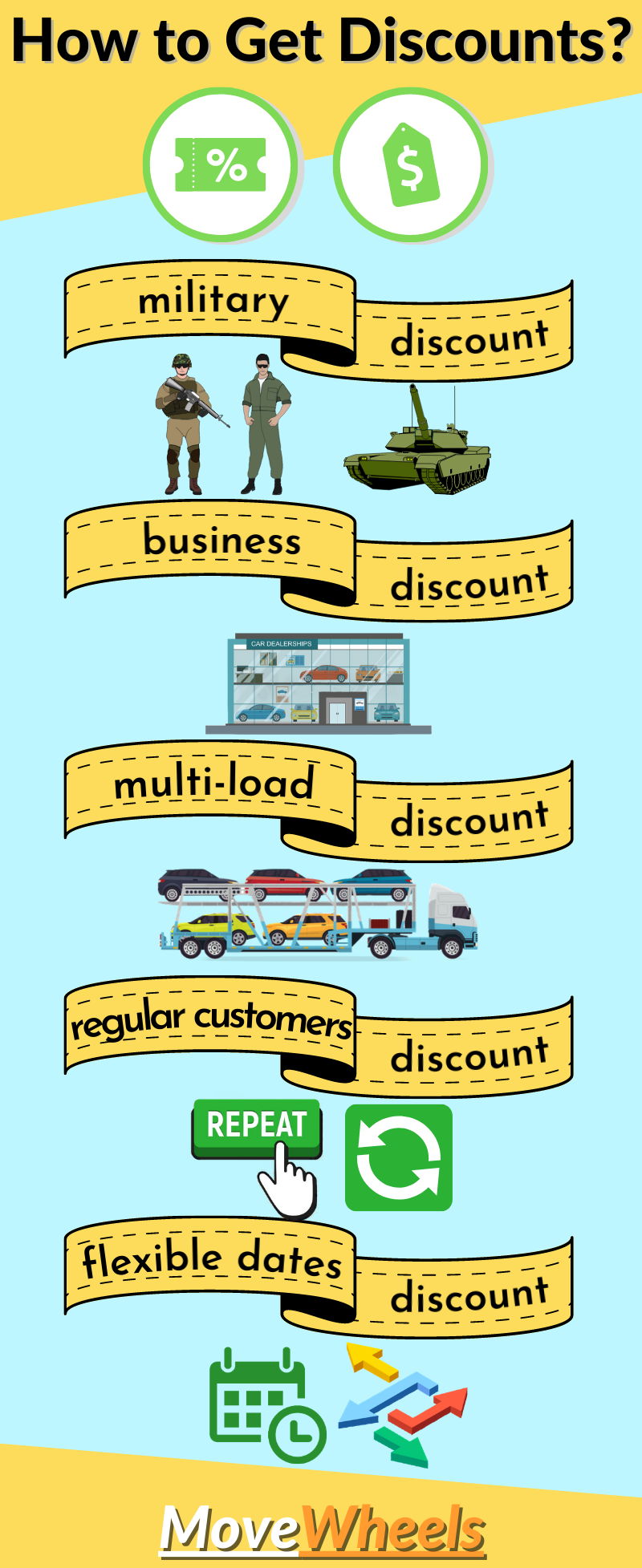 – military discount (active military members). We offer a 10% discount as a mark of respect and recognition of the military service.
– business discount: offered to dealers, body shops and any other businesses shipping a large number of vehicles on a regular basis.
– multi-load discount: if you are shipping two or more vehicles at the same time and on the same route, we will offer you the most reasonable price and will give a great discount.
– regular customers: if you are shipping your vehicle with our company for the second (or more) time, we will also schedule the driver for you for the most reasonable price.
– flexible dates: if you have no deadline (or have around a 7-day window for the pick-up), it gives our agents enough time to find the driver on your route and negotiate the best price for you.  
As you can see, we are trying our best to help our customers get the best service for the most reasonable prices. If you haven't submitted a request yet, just follow this link or call us and get your total price within 20 minutes.

New York car shipping companies near me
There are a lot of carrier companies located in metropolitan areas of Albany, Buffalo and New York City. Most of them are open carriers serving all 48 states. For example, 4 A Transport Inc. out of Lindenhurst owns a 4-car hauler and it transports cars to the north-east and Midwest. The owner of this company is at the same time the driver and the dispatcher, so basically it is one person who is doing the entire job.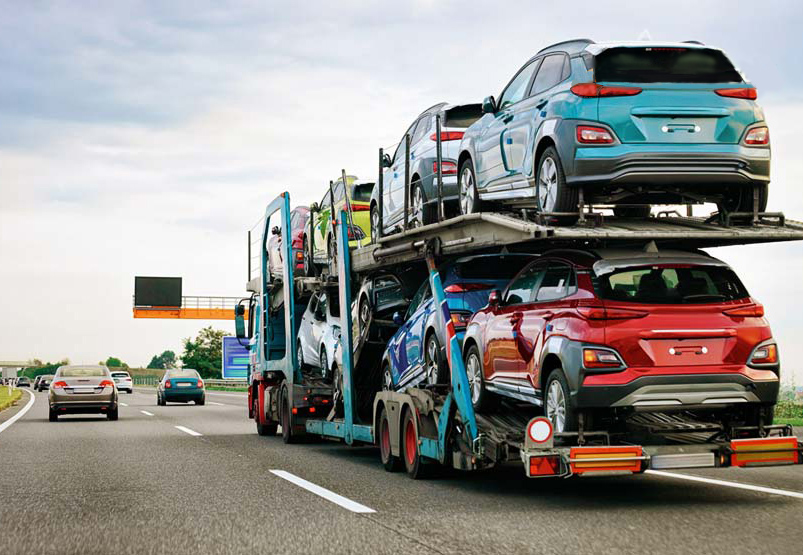 There are also some family-owned companies located in Newburgh: 5500 Auto Express Corp and A&B Alternative Marketing Inc. Each one of them owns a few trailers and they go anywhere within all 48 states.
Another family-owned company is Joe's Osborne Street Garage Inc. which is located in Albany and provides excellent towing and transport services anywhere within NY State. This company owns 3 flatbed trailers as well as a truck equipped with dolly wheels for AWD vehicles.
There are also a few enclosed carriers, the best one we have been working with for years is Shippers Inc. They are located not far from Albany and own 8 enclosed car haulers for 6 and 2 vehicles. Smaller trailers go locally within nearby states like Connecticut, Massachusetts, Pennsylvania, New Hampshire, Vermont, Maryland, New Jersey, and Delaware. Larger trailers are for longer distances (to the west coast, midland, plains) or are used for moving multiple loads for dealerships.
You probably already have tried looking for a vehicle transportation company on the Internet, but after receiving dozens of quotes from different companies, you may feel lost and wonder why you cannot contact the carrier all by yourself. The thing is, carrier companies do not have enough staff to work with customers directly since most of them are family-owned businesses. They have 1-2 dispatchers and the same amount of drivers.
When shipping your car with a reputable broker company you can be sure you will get the best service without wasting your time looking for a carrier who may be going your route within your exact time frame, then check his insurance information, reviews and start over again if something is wrong. We will do that for you.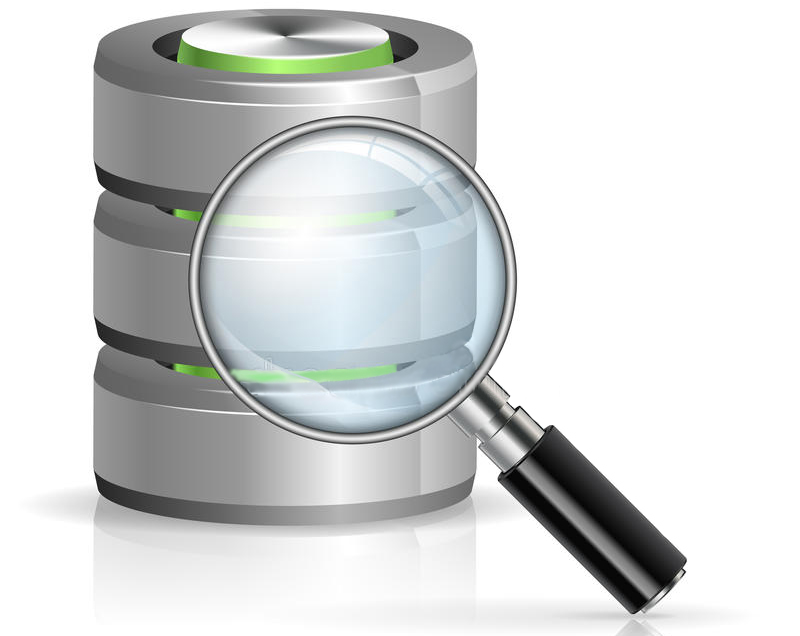 While looking for a carrier for you we are both checking our own database of reliable drivers we have worked with for years and are also  looking for drivers on a website called Central Dispatch (only a registered broker, carrier or dealer has access to the website). Once we finalize the deal, we will send you all the information about the carrier and he will contact you beforehand to negotiate the exact time.
To make your move less stressful simply follow this secure link and we will contact you within 20 minutes with the total shipping rate.

What is a Door to Door Shipping?
Carrier companies we work with offer a door to door delivery service, which means the driver will pick up your vehicle at your exact address and deliver it to your exact address. The only exception may be if the street is too narrow for a large car hauler to fit in, or if there is a dead end or cul de sac, or if there are low hanging trees on the street that may scratch the cars on the top deck of the trailer. If that's the case, you can choose any local supermarket with a big parking lot or any other address that will work for you and the driver.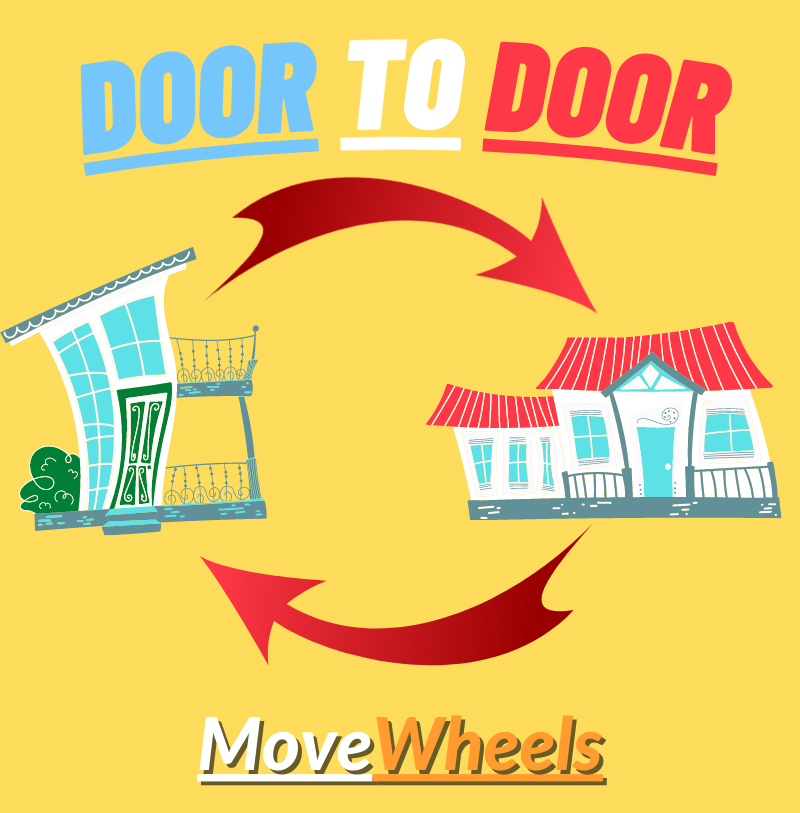 Some parts of NY  are non-reachable for the driver because of the road restrictions and narrow streets. Among them are Manhattan, Staten Island, Brooklyn, Bronx and Queens. Some carrier companies hire local drivers to pick up the vehicles at the exact address and deliver them to the yard, where they are loaded on a large car hauler. If you are trying to find a lower price, you can drive the car to the yard by yourself and it will save you around $100.

Other vehicle shipping options
Is it possible to have the vehicle delivered to a storage facility until I arrive in NY to pick it up?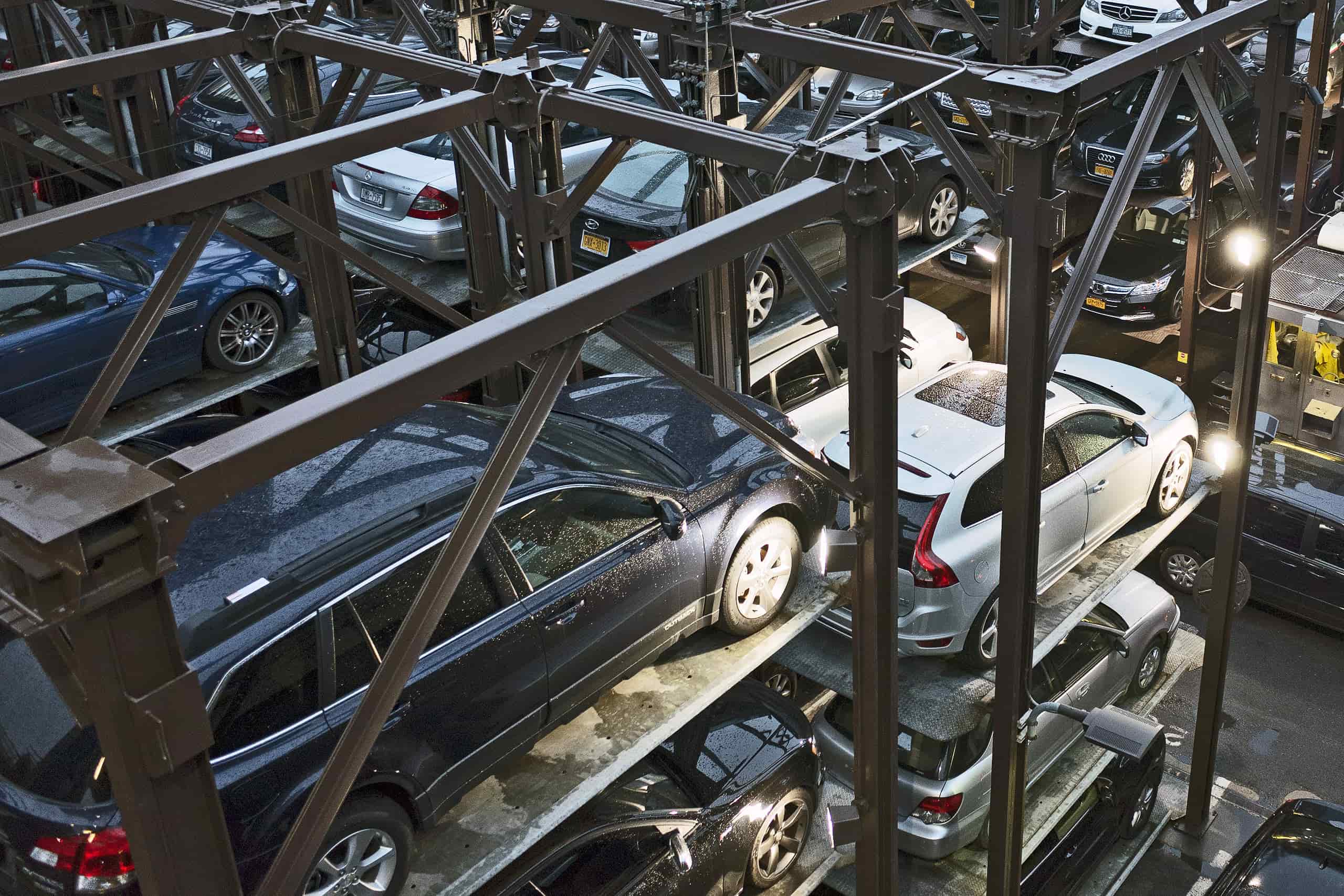 If the car is to be delivered earlier than you arrive at the drop off location, the driver can deliver it to your friends or relatives house. In case the place is totally new for you and you have no one there, we can negotiate it with the carrier company and they will drop off the car at their storage facility and you can pick it up anytime you arrive. Storage may be fully free of charge or it may be 3 days for free and then cost $10-15 dollars per day.
Can I ship any personal items inside the vehicle?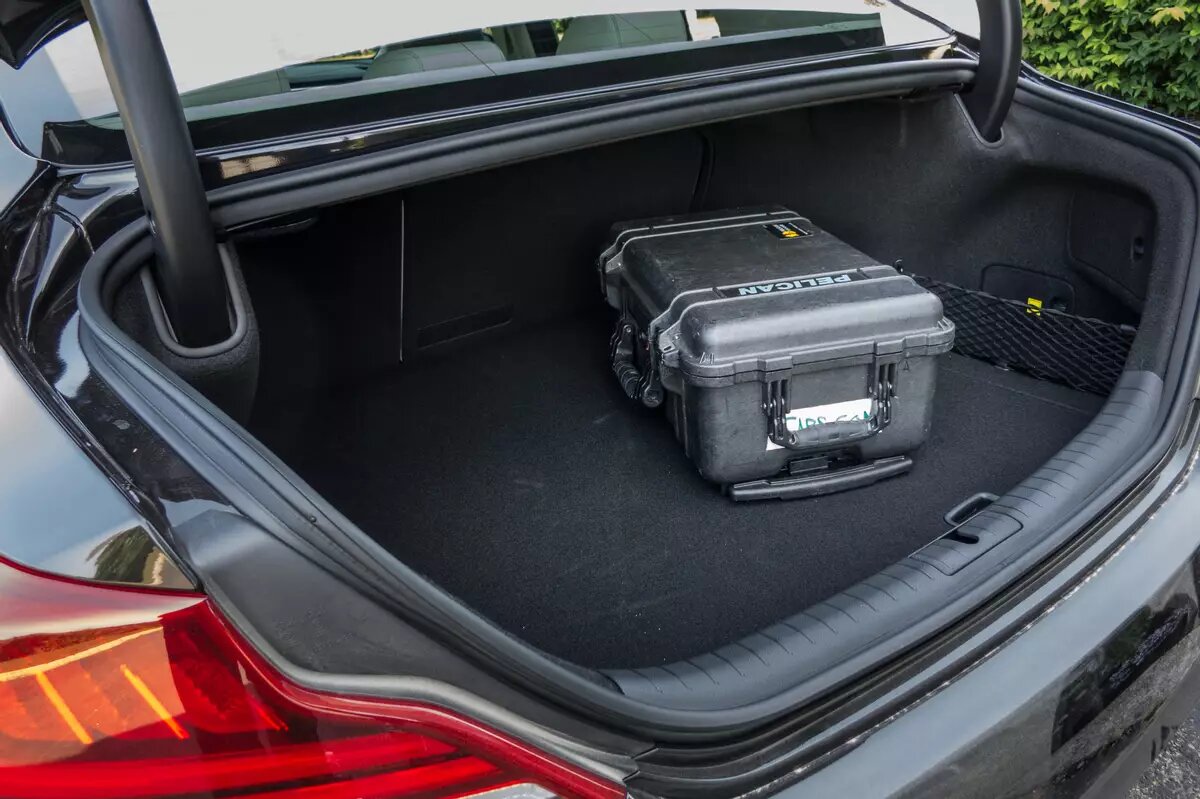 We totally understand that sometimes our customers need to ship some items inside their vehicles. That is totally okay and we can always negotiate that with the driver. You can ship up to 100 lbs for free and put the items in the trunk or in the back seat but below window level because the driver needs to see through the back window while loading the car on and off the car hauler.
So if you are planning to ship your personal items inside the vehicle, make sure they are properly secured especially if it's something fragile so it won't get damaged and won't cause any damages to the passenger compartment.

How should I prepare the vehicle for the transportation?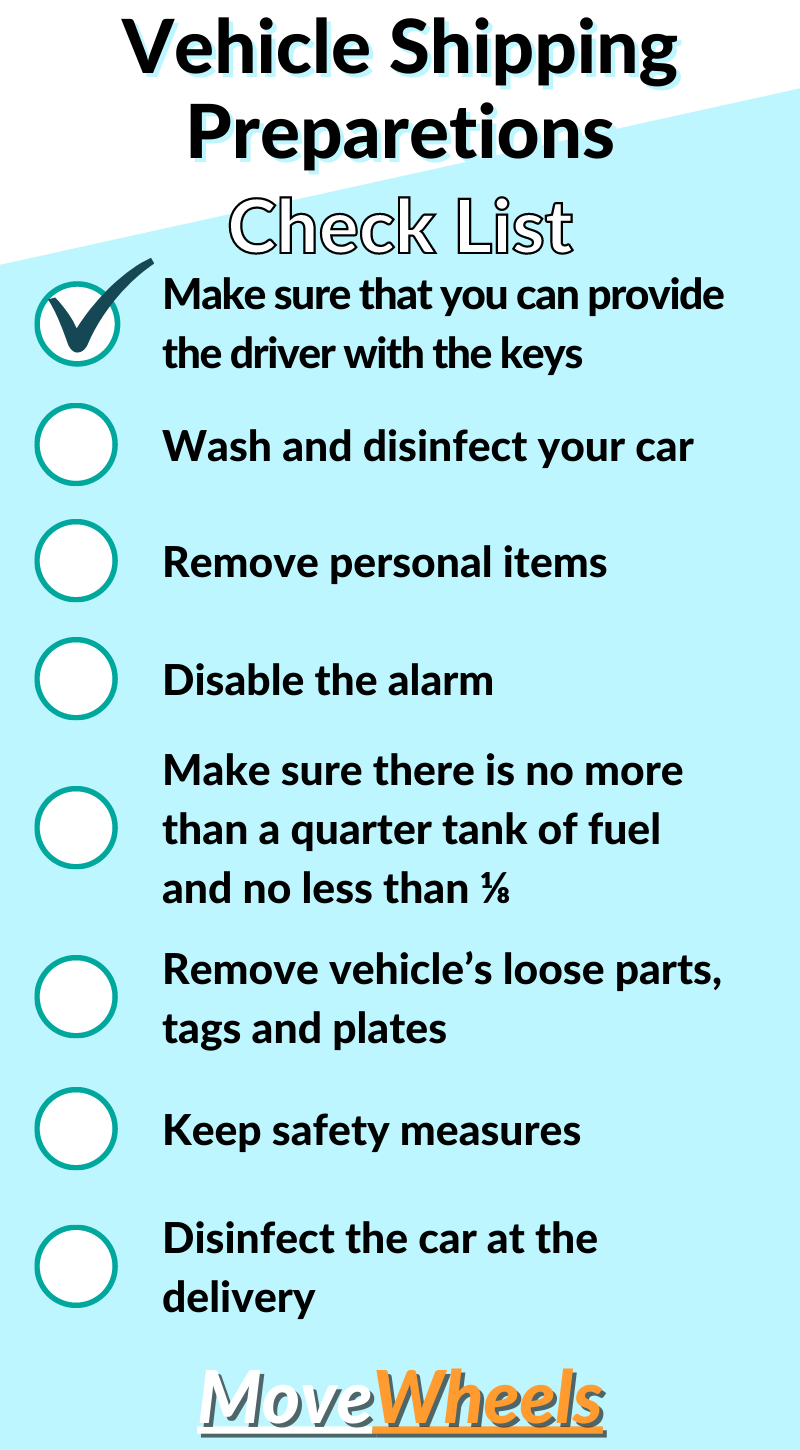 1. Make sure the keys of the vehicle are at the pickup location. The driver needs them to load the car on the trailer.
2. Wash and disinfect your car before releasing it to the carrier, since he needs to inspect it for any pre-existing damages and note them down in the Condition report. You should also check the car thoroughly both at pick-up and delivery locations and sign the paperwork.
3. Remove personal items unless you are planning to ship them alongside the vehicle.
4. Disable the alarm and make sure there is no more than a quarter tank of fuel and no less than ⅛. Since fuel is needed to load your car on the trailer, but If it's full, it will make your vehicle heavier and at the weigh station the driver may receive a ticket for being overweight.
5. Remove vehicle's loose parts, tags and plates. Road cameras may take a picture of your vehicle by mistake and send you a ticket for toll roads or speeding. You can easily dispute it by showing your Bill of Lading and the agreement for the transportation, but it will take some time.
6. Keep safety measures. Despite the virus drivers are operating as usual and doing their best to pick up and deliver the vehicles on time. Please make sure to wear a mask and gloves when meeting the driver and paying him.  It will help both you and the driver and all other people he is moving the cars to stay safe and healthy.
7. Disinfect the car at the delivery. When you receive the car make sure you properly disinfect it especially those parts the driver touched when driving the car on the trailer (the door handle, gear shift and the steering wheel). If you go to the car wash they can also disinfect the car for you.
We hope that this article was informative and will help you to get prepared for moving your vehicle. If you have any other questions please contact us anytime at (904) 863-5350 or support@movewheels.com