Planning to move to Nevada and wondering what would be the total cost to ship a car there and how it all works? We can help you move your vehicle from anywhere in the US (including Hawaii and Alaska) to Nevada with a reliable carrier and for the most reasonable price. MoveWheels Transportation Company prepared a bunch of helpful tips covering pros and cons of moving to Nevada, and a piece of extra useful information about vehicle transportation. It will help you make your move easier, save some money and lots of time. 
Quick links:
1 Pros and cons of moving to Nevada.
3 How much does it cost to ship a car to/from Nevada?
4 How does the insurance work?
5 Nevada vehicle shipping near me.
7 Vehicle shipping preparations.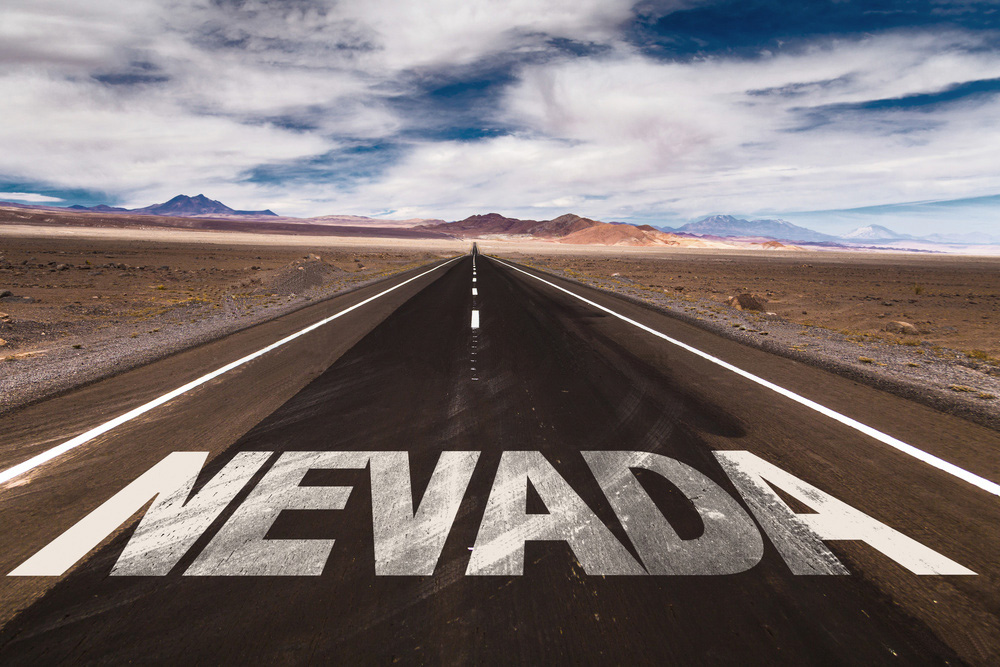 Why do people decide to move to the Silver State?
Nevada is a state of contradictions: it has so many things to offer to new people and at the same time so many reasons to choose another state. Let's take a look at some pros and cons of moving to the state.
+ Growing job market
The first and probably one of the most important things is the ability to find a good job here. For the last decade, the job market has been rapidly changing so now it's not just about tourism and gambling industries. Nevada has become a popular hub for business, technology, and startup culture and it offers opportunities in such industries as mining, aerospace and defense, construction, agriculture, energy, and health care.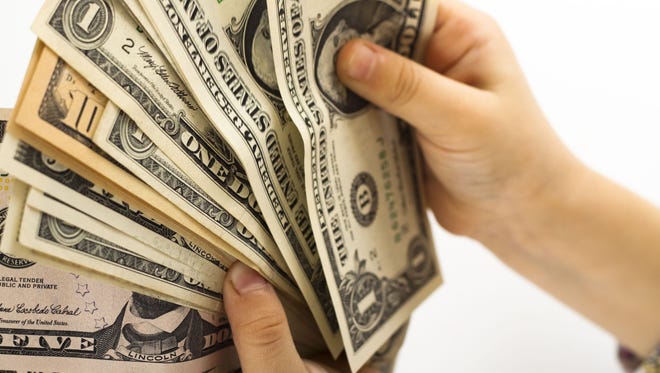 + Cost of living and no income tax
Even though the cost of living in Nevada is higher than the US average, it's much more affordable than in California and some other states. For example, the average price of a home here is $275,000 (for instance in Utah it is $338,000). Besides this, Nevada is also one of the nine states that have no income tax. (https://livingcost.org/)

+ Weather, beautiful landscape, and wide range of outdoor activities
Nevada is considered to be one of the sunniest states since it has 300 days of sunshine. It means Nevadans have plenty of time to explore the eye-catching scenery of the state. The landscape features deserts, stunning mountains, impressive canyons, caves, and valleys. Nevada is also home to numerous state parks like the Red Rock Canyon, Great Basin National Park, and Lake Tahoe state park, which will take your breath away once you visit this hidden gem.
The diverse landscape offers a ton of diverse outdoor activities. You can try anything from hiking and mountain biking to swimming, skiing, and camping. There's also fishing and rock climbing.
–  Education
If you have small children, Nevada maybe not the best option for moving. According to the latest research, the state has one of the lowest high school graduation rates and the fifth-lowest public school spending. Besides that, it is not known for prestigious universities or colleges.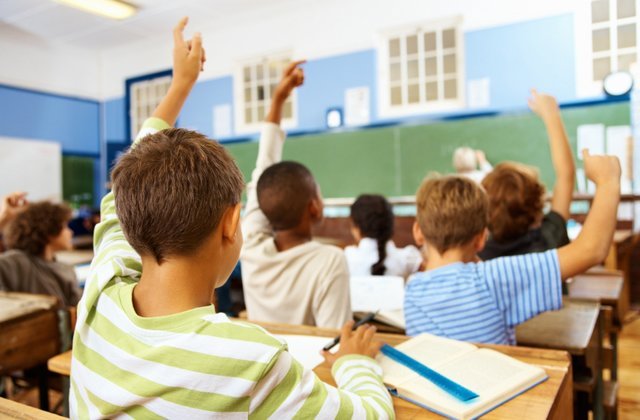 – Emptiness and a small variety of places to live
The state's population is about 3 million and roughly 2.5 million live in Las Vegas and Reno metropolitan areas. That means you have only a few options to choose from where to reside.  Your choices are limited with regards to the city you want to call home unless you want to live in remote areas.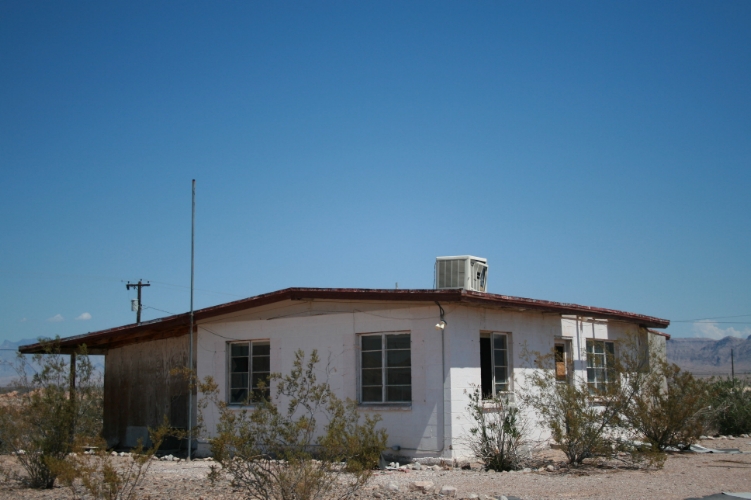 –  Addiction
It is rather well-known that gambling in Nevada is completely legal and we are talking not about popular Las Vegas casinos. Even the gas stations in Nevada have slot machines. So if you have an addictive personality, Nevada may not be the best place for you to move. One needs huge willpower to fight temptation here.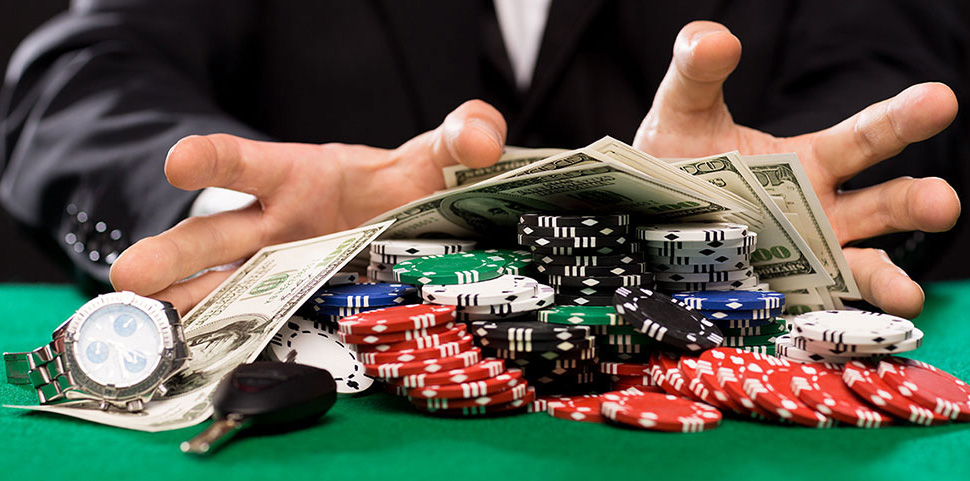 How to Ship a Car to Nevada?
Vehicle shipping to Nevada is a service provided by our company to move any kinds of vehicles within all 50 states and also from some overseas territories (including Puerto Rico and Guam). We can transport different kinds of vehicles including cars, pickup trucks, SUVs, boats, RVs and Travel trailers, lawnmowers, and tractors as well as other heavy or non-standard vehicles. And even though coronavirus restrictions are still tightened in some states, the carrier companies we work with are operating as usual since they get mandatory medical examinations on time and their trailers are disinfected accurately.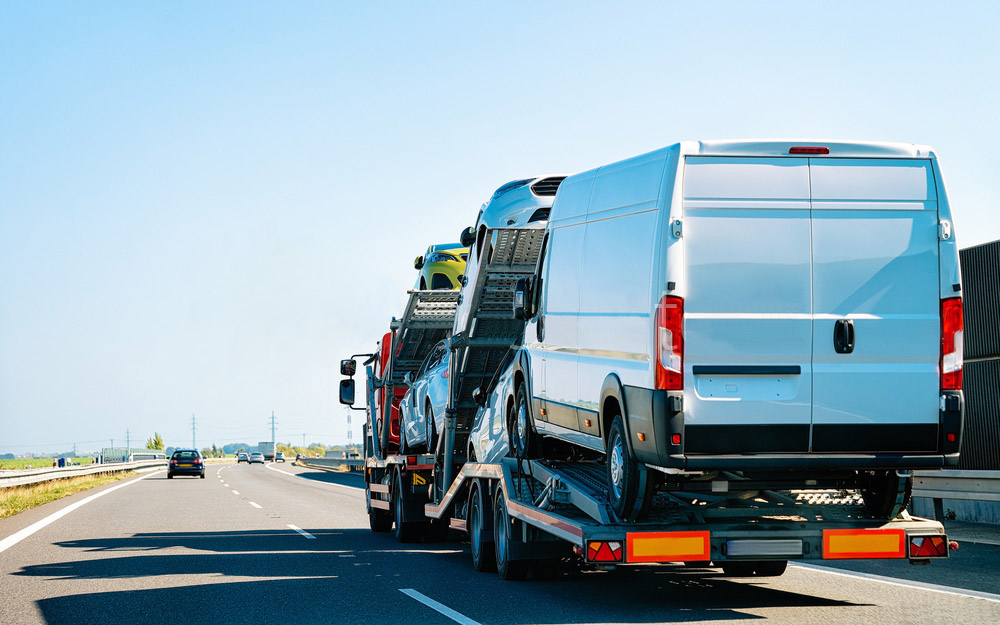 Of course, when you are planning to move your vehicle to Nevada, the first thing you are wondering about is the price. In order to check the price, you will probably surf the Internet, but the first thing you will run into is a bunch of advertising websites that will ask you to provide your personal data like name, email, and phone number. Once you provide it, they will sell this information to dozens of brokerage companies and you will keep receiving calls, text messages, and email with a wide range of prices within the next couple of weeks.
To make it much easier for you and help you to avoid the headache with calls you can simply follow this link and get the total rate for shipping. Once we receive your information we will send you the quote with the total rate and when you are ready to proceed and book your shipment you can call us or just submit the order following the secure link on the email. You can choose any option that works for you.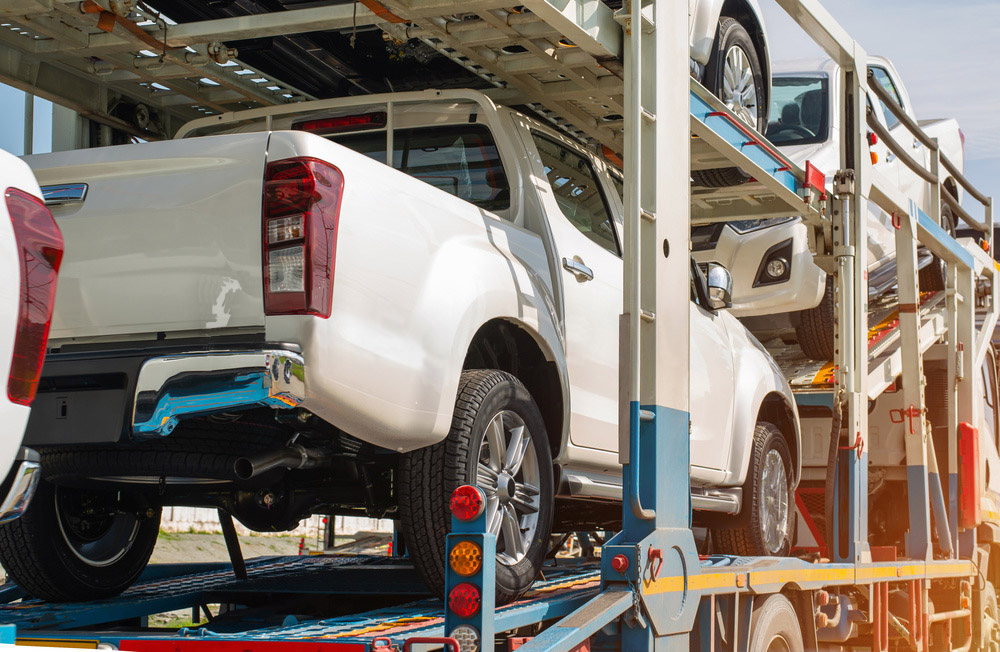 To reserve a spot on the trailer we only need the addresses and phone numbers for pick up and drop off locations. Once we finalize the deal with the driver we will send you his name and phone number and he will get in touch with you a day before the transportation to negotiate the exact time.  
By the way, our drivers usually make up to 400 miles a day, so transportation from northeast to Nevada takes around 6-7 days, from the southeast around 5-6 days, from the southern part of the USA, the Great Lakes, and Plains around 4 days and from the west coast transportation usually takes only 1-3 days.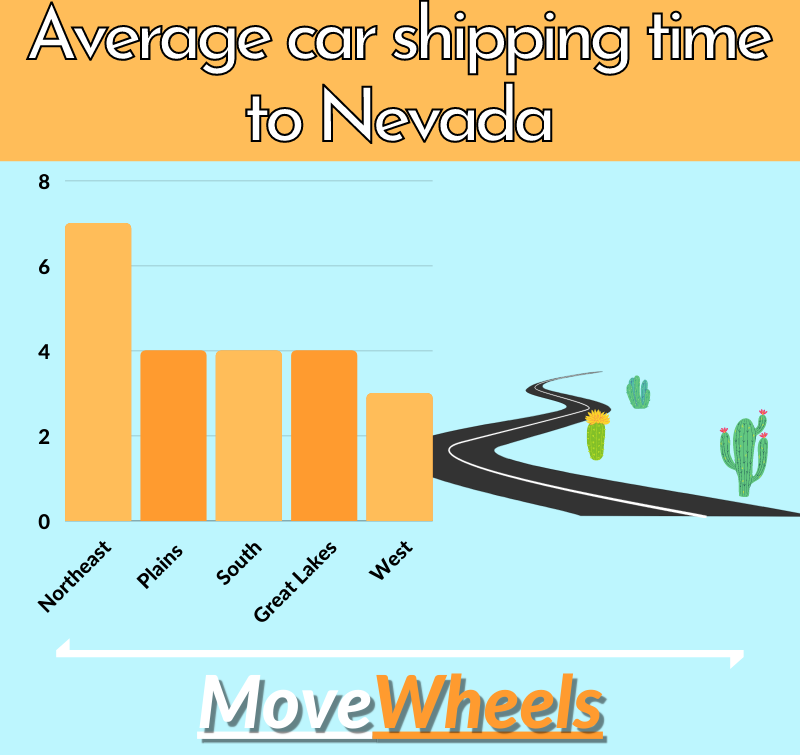 We also have team drivers that make up to 900 miles a day since they make fewer stops while driving to the destination. They are available on the routes from coast to coast, so we can offer you expedited car shipping that will take only 3-4 days.

What is the Cost to Ship the Vehicle to Nevada?
All the companies you receive quotes from are looking for carriers on the same national load board which is called Central Dispatch. This website works as an auction for a spot on the trailer: the company posts the information about the car: its make and model, zip-codes for pick-up and delivery, the date when it's available, kind of trailer needed, and the price the customer is ready to pay.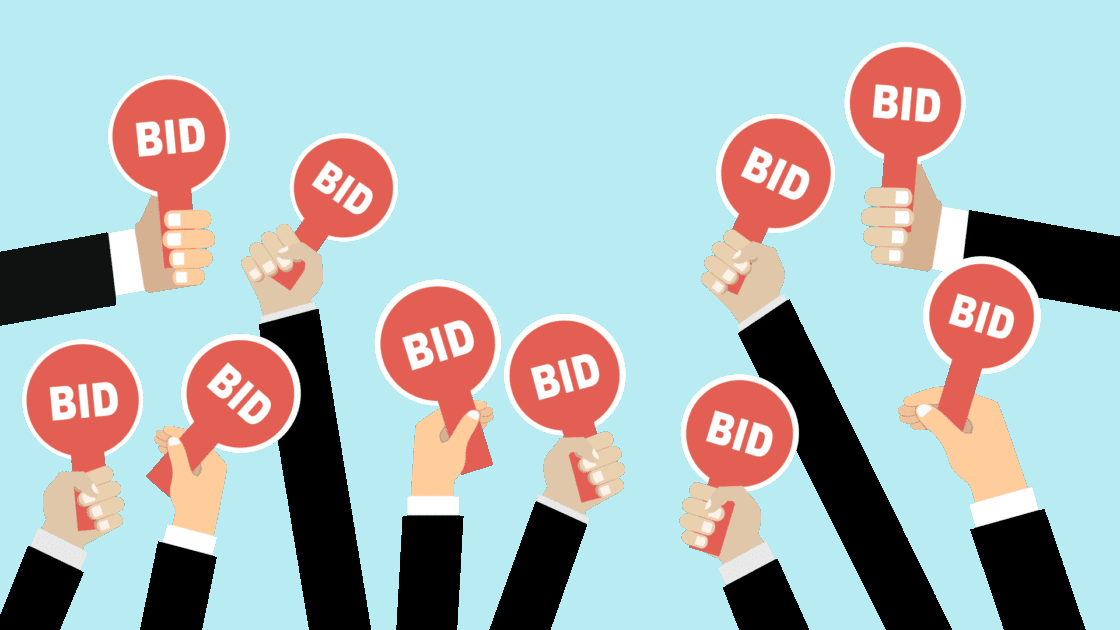 If this price works for the carrier company, the dispatcher calls the broker and negotiates the details of the transportation. If the price is low for the carriers, they can make an offer to transport the vehicle for a higher rate.
You may wonder why you cannot use this board by yourself: unfortunately, one needs to be a registered carrier, dealer, or broker to get access to it.
The transportation price depends on such aspects as mileage, size of vehicle, season, and availability of drivers on the route. The first two aspects are easy to understand since the longer route is the more expensive it gets to ship the car, and of course, the larger vehicle is the more space it takes on the trailer therefore instead of moving 2 sedans the driver can transport only one pickup truck.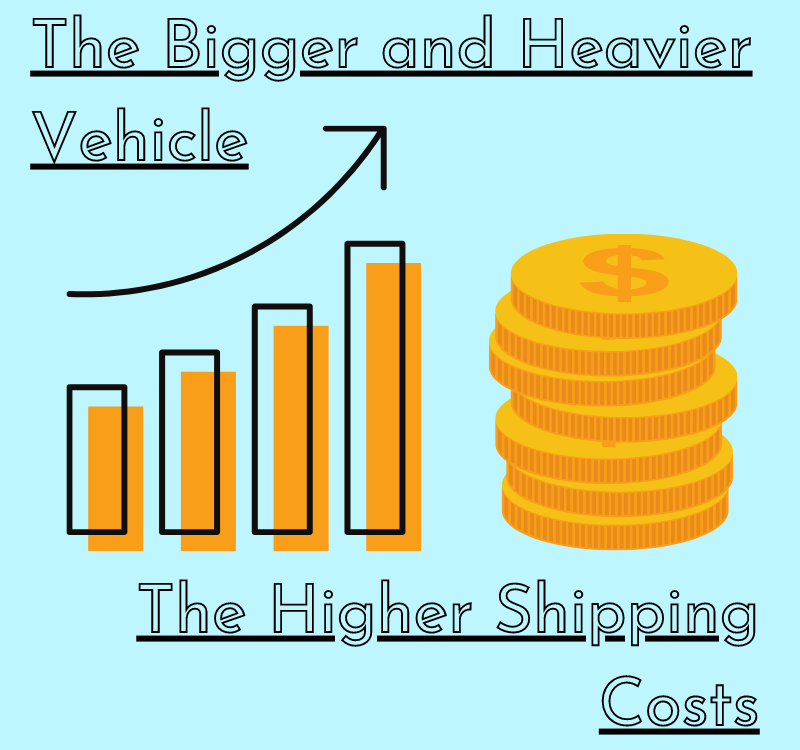 As for the season, transportation during winter holidays always costs more since it is a high season. Also moving a vehicle from northern states with severe weather conditions will cost more in winter since only a few drivers are willing to go these routes and those who do ask for extra payment for their job.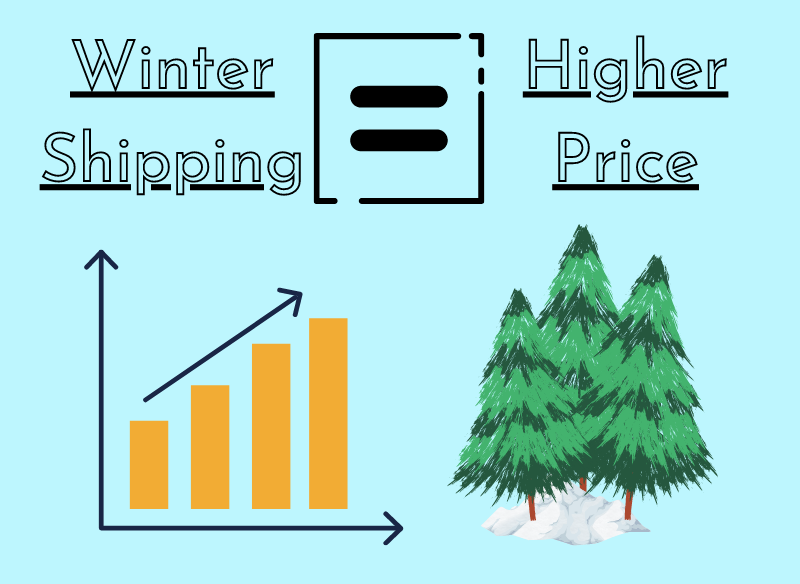 The availability of the drivers on the particular route is one more important thing to remember when planning your move to Nevada. Although the state is very large, there are only a few areas that are populated, leaving extensive regions of empty space. The large metropolitan areas like Las Vegas, Henderson, Reno, and Carson City are home to the majority of the state's population.
When carriers are planning their route to Nevada, they mostly go to Las Vegas and Reno areas, since most of the vehicles are going that way. But if your drop off location is near I-80 or I-15, it's easy to negotiate with the driver and deliver your car to your address. If it's not your case and you prefer to live in a remote area, transportation may cost more. By the way, you can simply check the price for moving your vehicle here, and in the table below you can see the price for the most popular routes: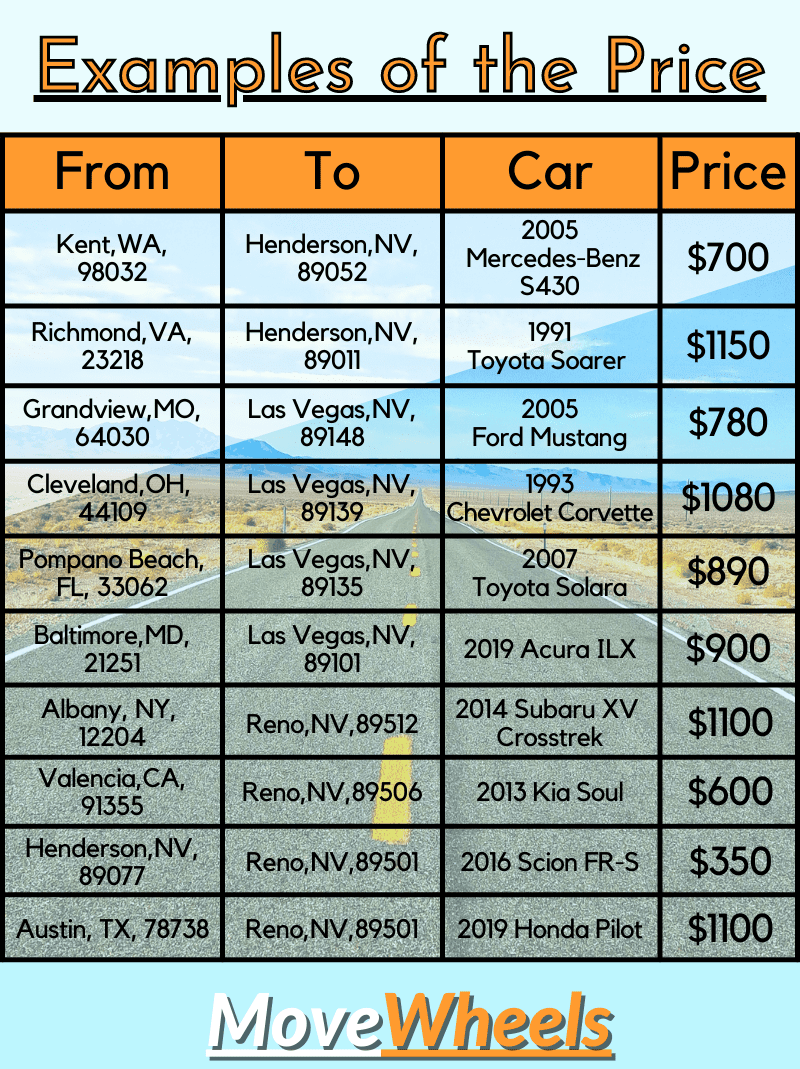 What is the insurance coverage policy?
The most important thing you have to provide the insurance company with when submitting a claim is the Bill of Lading/Condition Report.
Make sure to require this paperwork both at the time of pick-up and delivery, so once the driver comes to pick up your vehicle he has to inspect it for any pre-existing damages and if there are any, note them down in the BOL.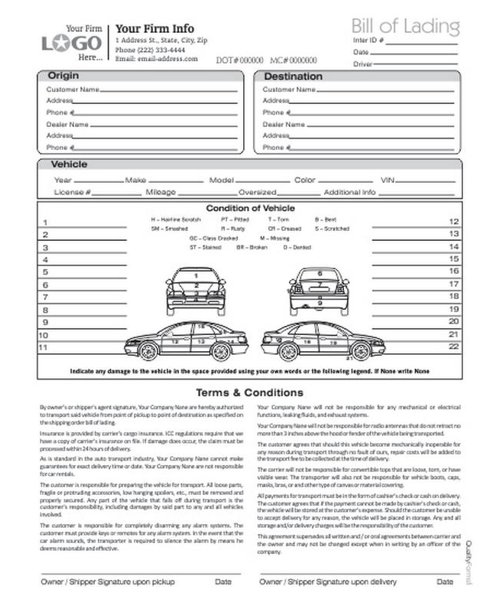 At the drop-off location, after the driver loads your vehicle off the trailer, you should check it for any new damages and if any write it down in the BOL. You can also take some photos of the car before and after transportation to avoid any moot points.
If the damage is not significant the driver may cover it from his pocket and if he does not, make 1-2 estimates in a local workshop, let us know about it and we will send you all the required paperwork and will help you to submit a claim to the carrier's insurance company.

Nevada Car Shipping Near me
There are a lot of carrier companies located in Nevada, especially in metropolitan areas of Las Vegas and Henderson. There are also some local small carrier companies located in the Reno area but they are mostly local tow trucks with flatbed and winch or just regular car haulers that are moving vehicles between Reno and Las Vegas and sometimes to some small towns in other areas of Nevada.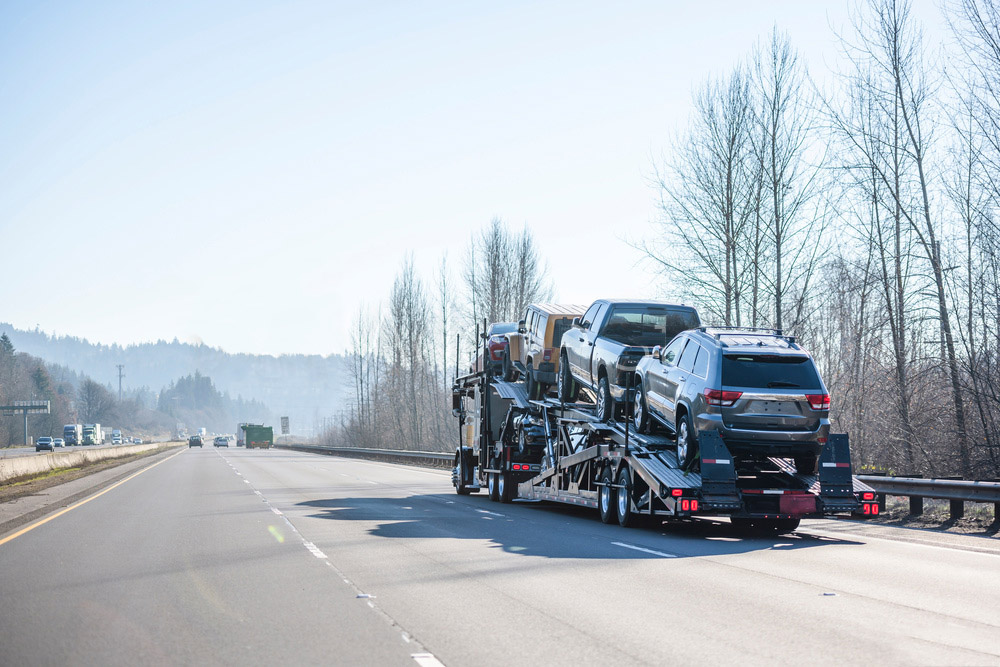 Most of the state's carrier companies have open trailers serving some particular regions of the US (Midwest, Plains, and so on). For example, 808 Transport LLC out of Las Vegas has a 5-car hauler and provides excellent towing and transport services anywhere within Las Vegas, California, Arizona, and Utah.  The owner of this company is at the same time a driver and a dispatcher, so basically it is one person doing the entire job.
Another family-owned company is A&L Transportation LLC which is located in Las Vegas. This company owns one 7-car hauler and is ready to go anywhere within all 48 states. Also, they have several low-boy trucks and can ship heavy loads.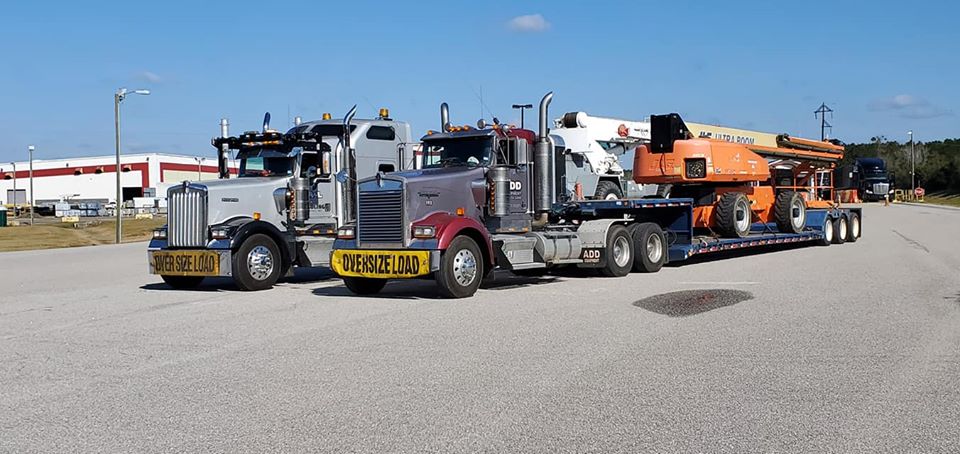 Some companies move vehicles only within Nevada. For example, Auto Transport by the Frys Inc offers transportation services on the route Las Vegas – Reno. They usually move vehicles for dealerships but if they happen to have a free spot available they are happy to help somebody out and move a vehicle to a private residence.
Another local company specializing in moving vehicles within Nevada is All Star Towing LLC. The company owns two flatbed trailers and one wheel lift tow truck. In case something happens on the road and you need to have your car towed, this company is the best option to call.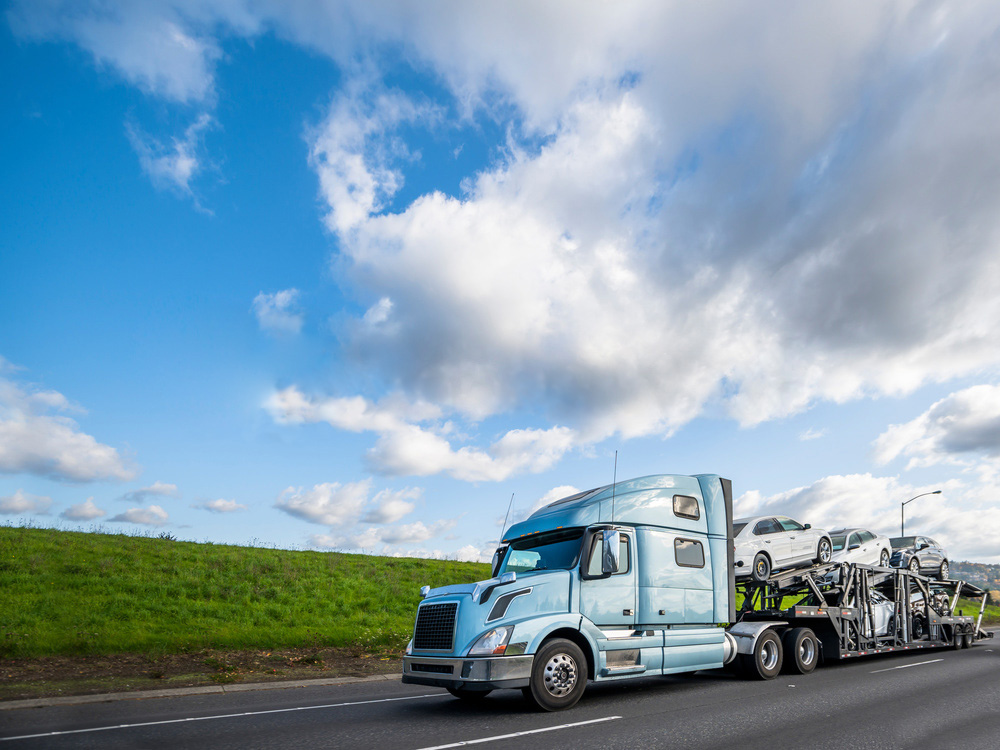 There are also a few enclosed carriers based in Nevada, and we have been working with two of them for more than 5 years already. The company name is Black Sheep Hauling LLC located in Henderson and Ace American Transportation located in Las Vegas. Both companies have 2 hard side trailers and are ready to go anywhere within all 48 states.

Why Choose Movewheels?
1. First of all, unlike other brokers, our company does NOT charge anything at the time of booking.  Yes, that's correct: you can book your shipment for free. The payment itself is divided into 2 parts: the partial deposit is charged to the credit card AFTER the vehicle is picked up and the remaining balance is paid at the delivery location to the driver with cash or any certified funds.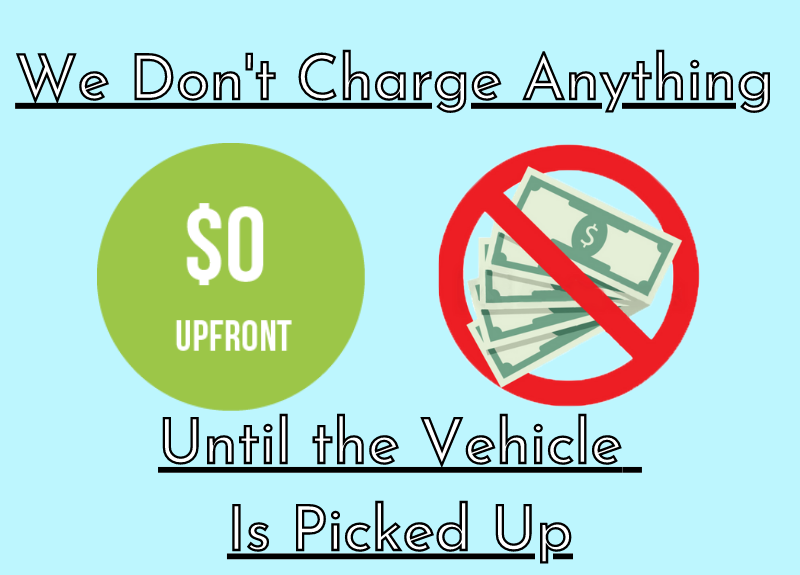 2. We can offer both open and enclosed transportation anywhere within 48 states. The enclosed carriers we work with are the most professional drivers and some of them have more than 20 years of experience. By the way, if you are thinking about whether to go with an enclosed or an open carrier, we would highly recommend you choose an enclosed one if you are transporting:
– a show or a brand new car;
– a classic or antique vehicle;
– a motorcycle (can be shipped in an open trailer but will be exposed to weather conditions that are not always predictable).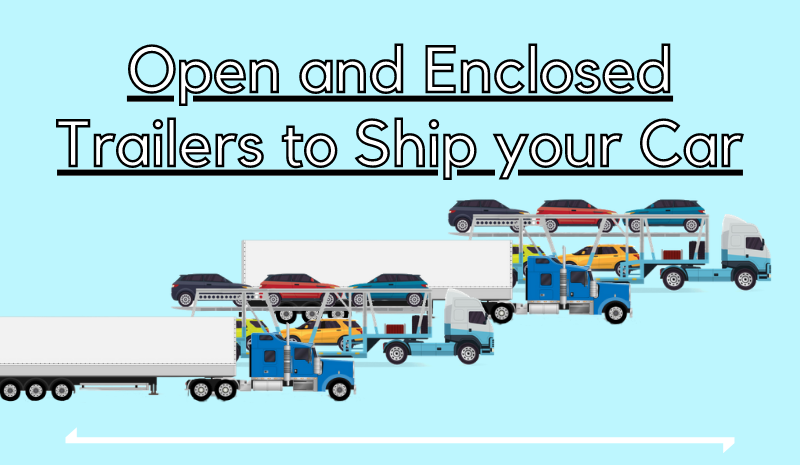 Shipping the vehicle in an enclosed trailer means that your vehicle will not be exposed to weather conditions. Moreover, it will be fully secured from any damages. If you are wondering about the price difference between open and enclosed trucks you can check it following this link.
3. Our company's top priority is happy customers that will get back to us if they ever need to ship the car again. So we always offer some discounts that may help you to have the car transported within your budget:
– military discount (10%, applied to active military members).
– business discount: (for dealers, body shops, and any other businesses)
– multi-load discount (shipping two or more vehicles at the same time and on the same route)
– regular customers: (if you are shipping your vehicle with our company for the second (or more) time, we will also schedule the driver for you for the most reasonable price.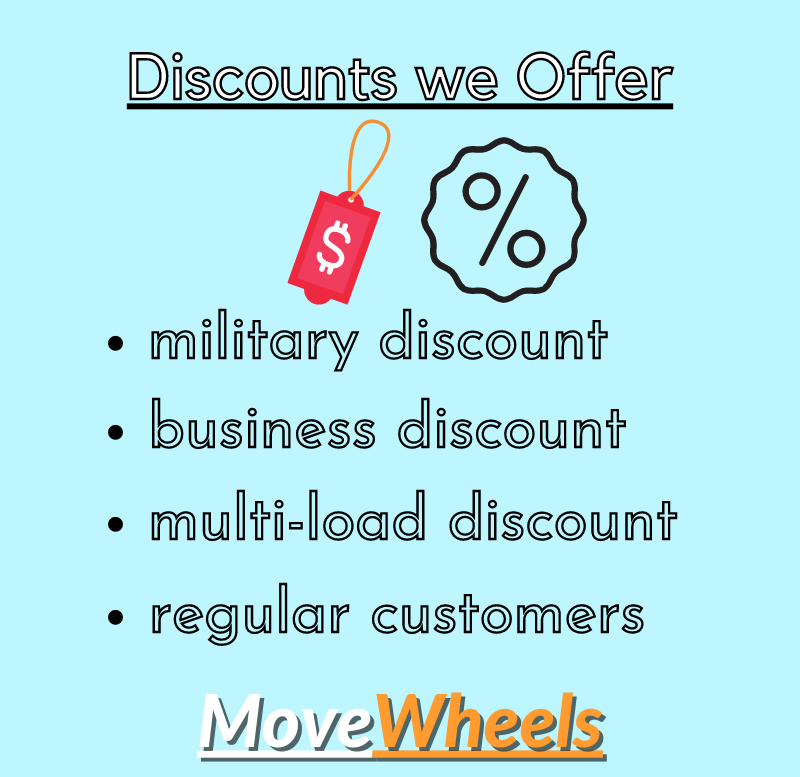 As you can see, we are trying our best to help our customers get the best service for the most reasonable prices. If you haven't submitted a request yet, just follow this link or call us and get your total price within 20 minutes.

How Can I Get Ready my Car for Moving?
When everything is set up, the driver is assigned to your order and you have his name and phone number on file. It's a perfect time to prepare your vehicle for transportation. You can read our cross country auto shipping guide, where we describe every point of the car shipping preparation, or just follow this checklist
– The first and probably one of the most important things in case you are not planning to be at the pickup address is to make sure the keys to the vehicle are at the pickup. The driver needs them to load the car on the car hauler (even if the car is not running).
– Moreover don't forget that before the vehicle is loaded on the trailer, the driver needs to inspect it for any pre-existing damages and note them down in the Condition report. Make sure the vehicle is clean enough otherwise the inspection may take more time than expected.
– Another thing we would recommend you to do is to remove the vehicle's loose parts, tags, and plates. Road cameras may take a picture of your vehicle by mistake and send you a ticket for toll roads or speeding. You can dispute it by showing your Bill of Lading and the agreement for the transportation, but it will take some time.
–  The last but not the least important thing when getting ready for shipping is to keep safety measures. Please disinfect the car before the pickup and after the drop off especially those parts the driver is likely to touch when driving the car onto the trailer (the door handle, gear shift, and the steering wheel).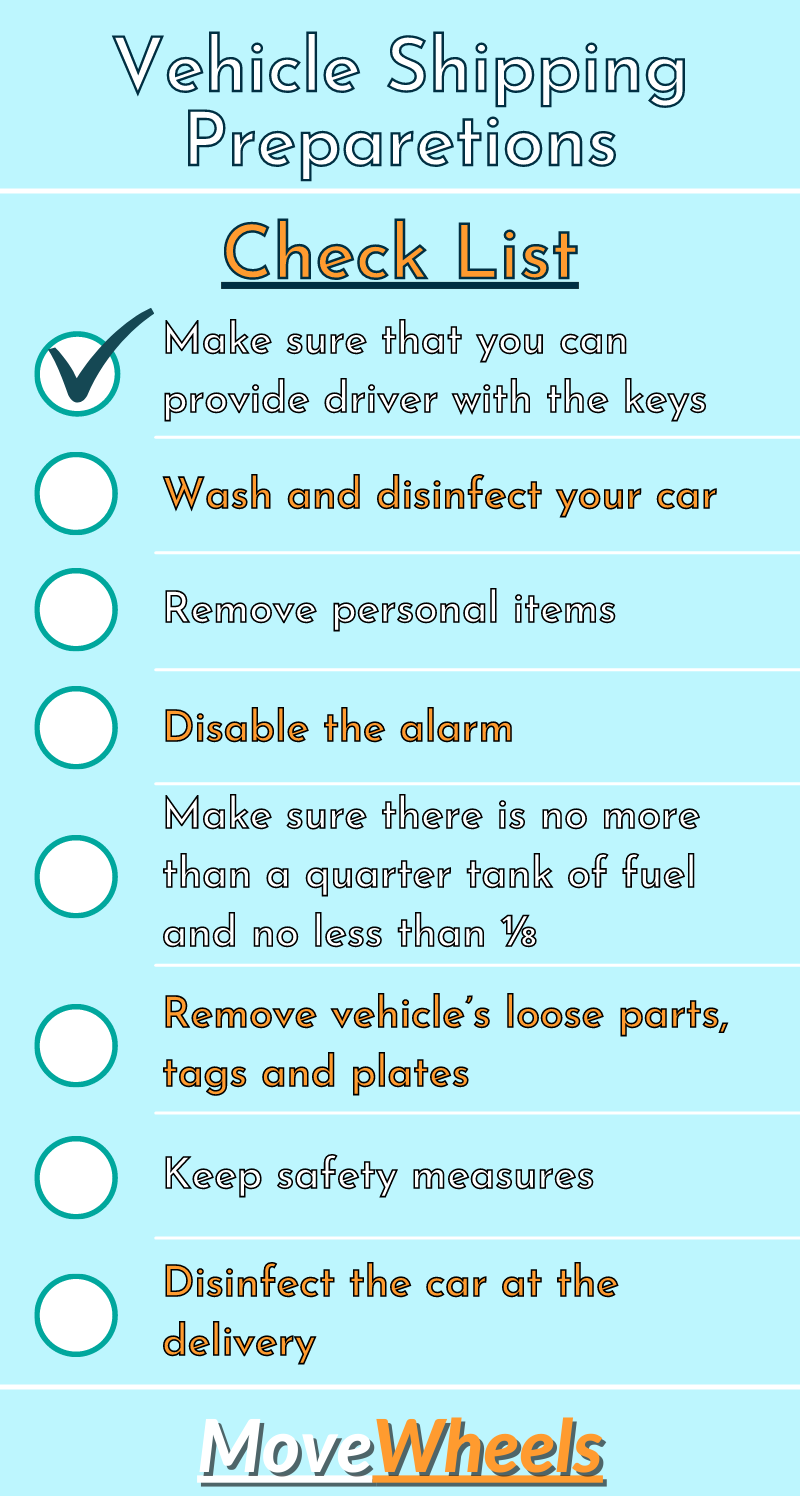 Also, make sure you wear a mask when meeting the driver and paying him. It will help you, the carrier and all other people he is moving the cars to stay safe and healthy.