Indiana, or the Hoosier State, is located in the Midwestern and Great Lakes regions of the US. It's rather unexpected but this nickname which distinguishes the state's rustic individualism is one of the oldest state nicknames, and residents of Indiana embrace it with pride.
The Hoosier State has a bunch of good perks, for example, great universities, low cost of living, developed infrastructure, and central location. The last one is actually the reason for its capital nickname – Crossroads of America since Indianapolis is the hub for several major highways that cross the state.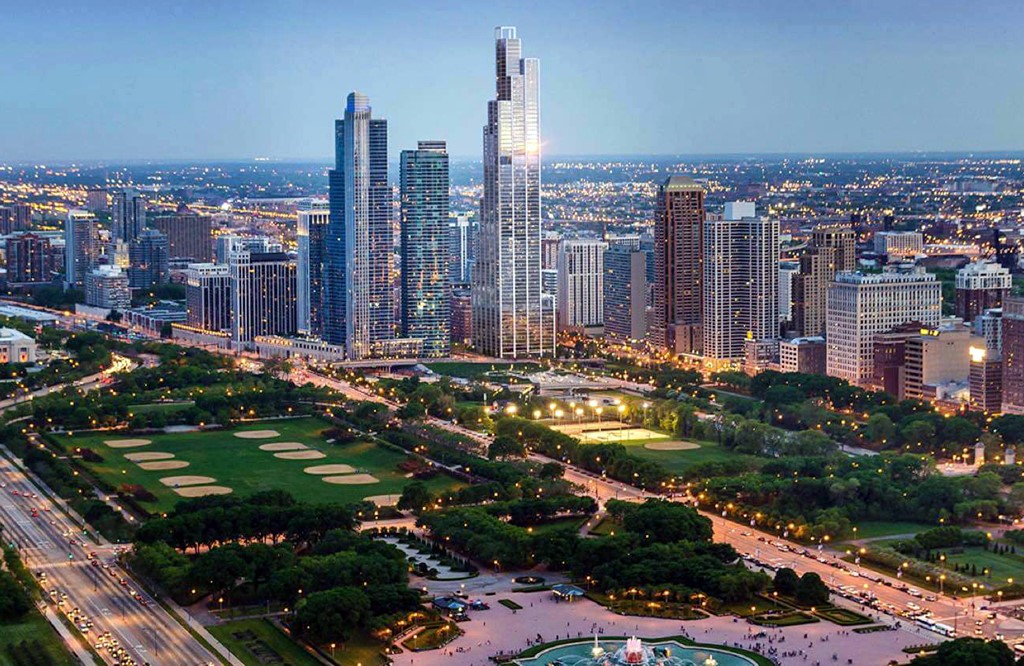 And If you are going to ship your vehicle to Indiana, go and read this made for you IN car shipping guide. Quick links to help you find info you need:
 • Why are people moving to Indiana?
 • What is the cost to ship a car to Indiana?
 • How does the transportation process work and what to do if my car gets damaged?
 • Indiana Car Shipping companies near me
 • How to register a car in Indiana?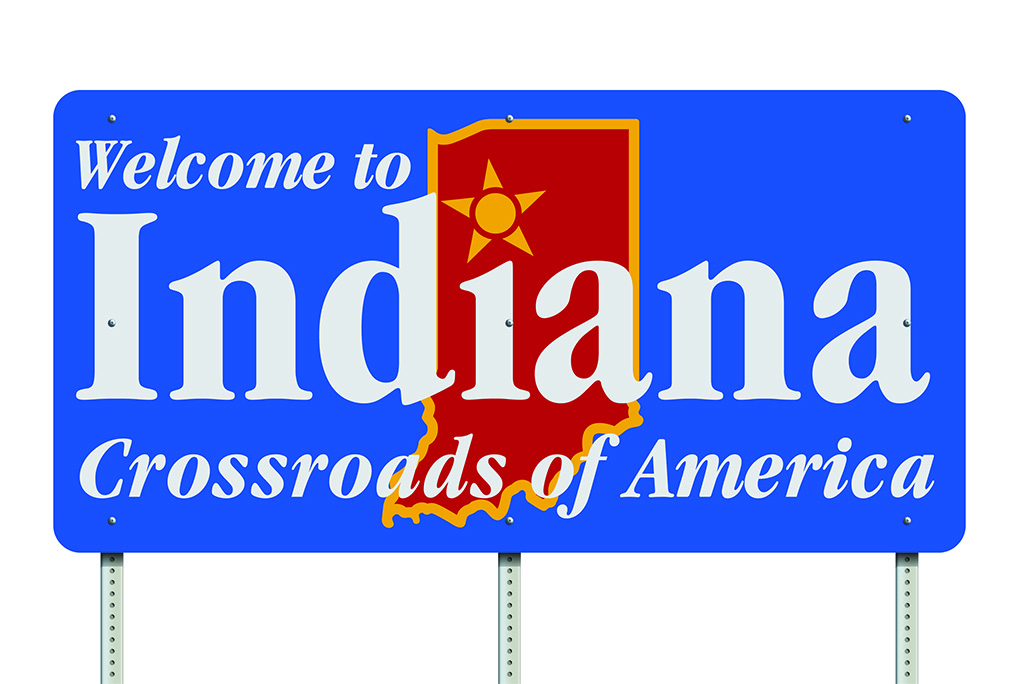 Why are people moving to Indiana?
If you are not afraid of really cold winters and the access to the ocean 24/7 doesn't mean a lot to you, then you can definitely find a lot of different pros in moving to Indiana.
First of all, the state has an incredibly low cost of living and it's not just about buying or renting a house, which is by the way around five times lower than in California. It goes for different kinds of expenses and with time it will help you save some money for your children's college. This info is based on https://livingcost.org/.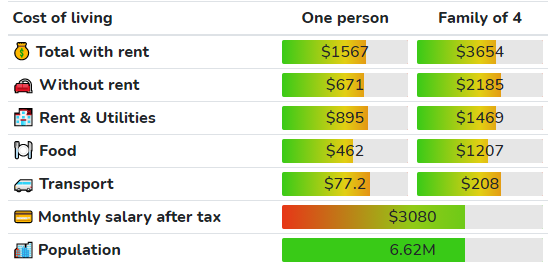 The second reason to move to IN is: the state has three world-class universities: Indiana University Bloomington, the University of Notre Dame, and Purdue University. They offer a wide range of specialties and of course after graduation, ex-students have to find a job and build a career. It's quite unexpected, but in recent years, the Indianapolis metropolitan area has emerged as a tech hub with lots of new startups and tech companies choosing the city as their home base.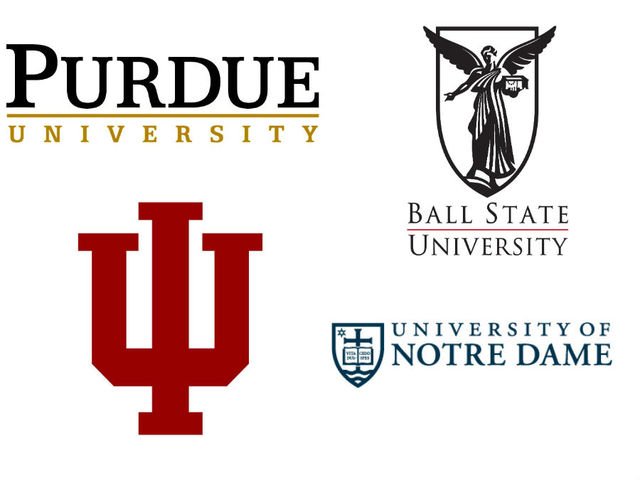 And probably the last but definitely not the least important reason that may affect your decision for moving is that people in Indiana are extremely friendly. If you greet unknown people in the street, you will get a greet back for sure. People are very polite and neighborhood hangouts are rather popular as well as lots of sports events such as basketball matches, horse races, and of course an automobile race "Indy 500". It's truly one of the best places for raising a family.
What is the cost to ship a car to Indiana?
Indiana has a very good geographical location, so there are no routes that are not popular at all. But still, there are some states that are not very common among drivers. They are South and North Dakota, Wyoming, Montana, Maine, and Vermont. Sometimes only a couple of vehicles need to be shipped to Indiana from these states.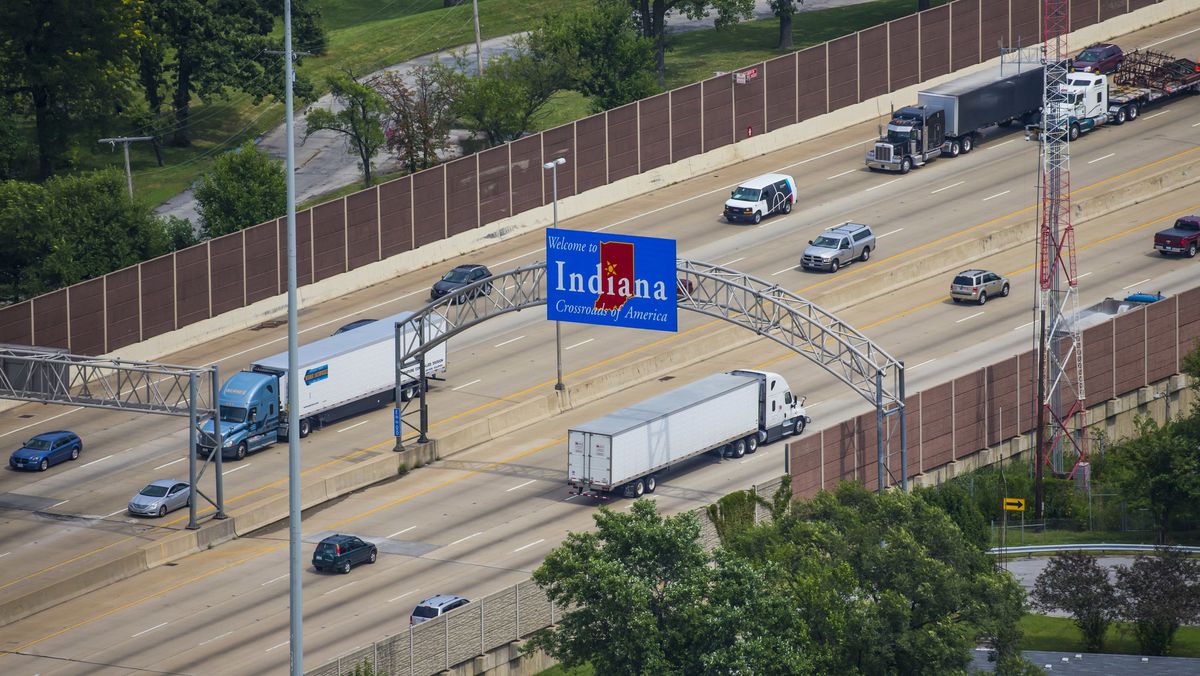 The cost for shipping the vehicle depends on numerous factors: mileage, size of the vehicle, whether it's an enclosed or open transportation, time of the year (moving to Indiana during wintertime will cost a bit more since weather is harsh sometimes), carrier availability on the route. The price of transportation may also change a lot during holidays.
Below you can see the average rate for moving the vehicle from or to IN. But you can contact us or submit a request here and we will contact you with the total rate within a few minutes.
If you are thinking about whether to go with an enclosed or an open carrier, we would highly recommend you choose an enclosed one whenever you are going to move cross country or for a short distance these vehicles:
– a show car;
– a luxury or exotic vehicle;
– a classic or antique vehicle;
– a motorcycle (can be shipped in an open trailer but will be exposed to weather conditions that are not always predictable).
We can offer you both hard side and soft side enclosed trailers with liftgate which is especially important when loading vehicles with low ground clearance. The enclosed carriers we work with are the most professional drivers with more than 20 years of experience. Here you can read your top of enclosed car shipping companies.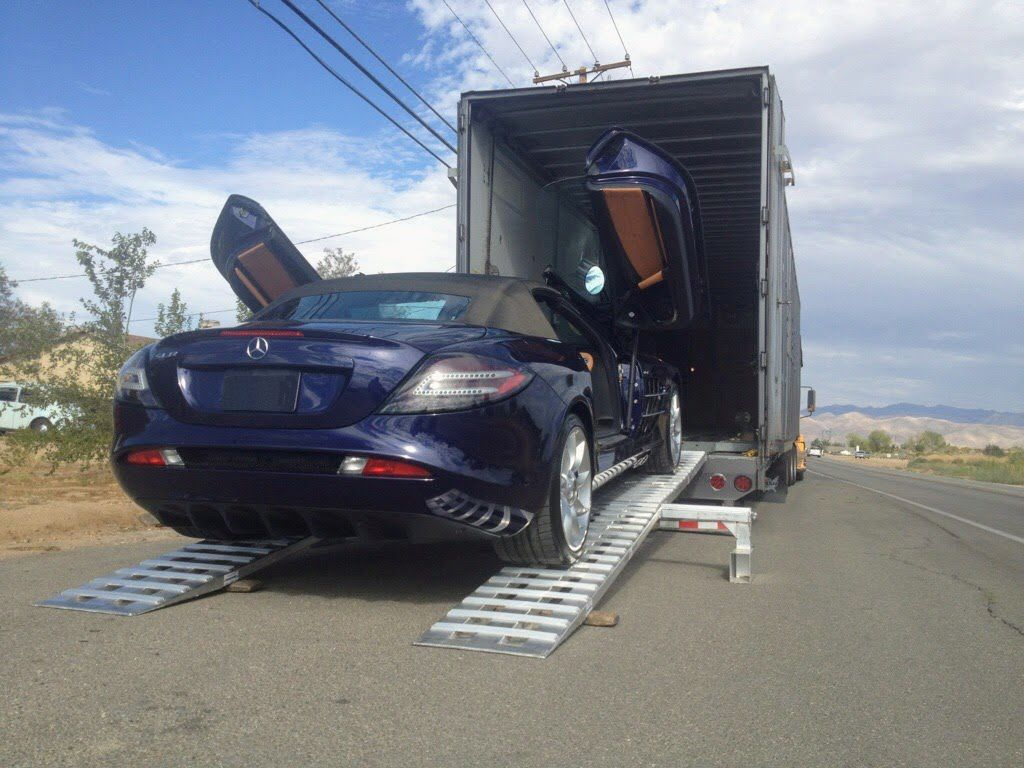 Shipping the vehicle in an enclosed trailer means that your vehicle will be fully secured from any damages and will not be exposed to weather conditions. The driver will pick up the vehicle right from your door and deliver to your door and the vehicle will not be driven.
You can check the price for the enclosed transportation by following this link.
How does the transportation process work and what to do if my car gets damaged?
The process of having your car transported is quite easy if you choose the right company. Before making the final decision check their rating on auto transport reviews websites, you may also ask your friends if they moved their vehicles in the past.

To set up the transportation with our company, you will only need to provide us with your addresses and contacts for both pick-up and delivery addresses. Once we have the information on file, you will receive the electronically signed agreement to confirm the booking. By signing it you allow us to provide the information to the driver to set up the pick-up and drop off.
After you finalize the paperwork, we check the drivers to see who is available on the route and finalize the deal with one of them. Once the driver is assigned you will receive an email with the details of the transportation and the driver's information.
A day before the transportation the driver calls the person at the pick-up location and negotiates the exact time. Once he comes to the address, he inspects the car for any pre-existing damages and notes them down in the Condition report.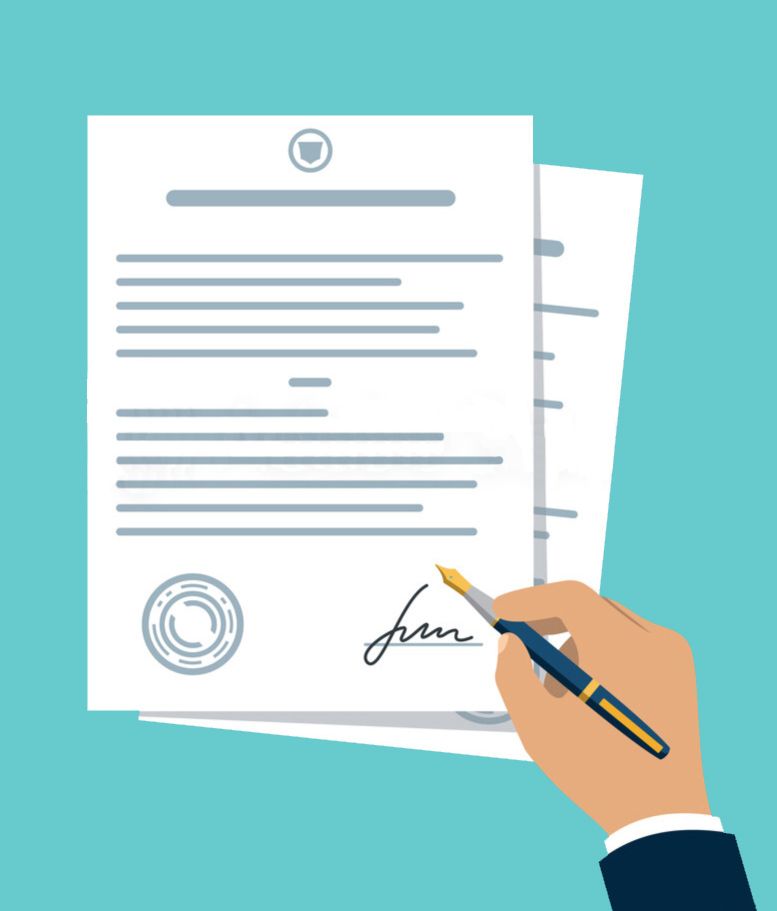 After the vehicle is loaded on the trailer it stays on it all the way to the delivery point and is not shuffled around. When the driver is about to deliver the vehicle, he calls the person at the drop off to negotiate the time. After the car is loaded off the trailer, the delivery person has to check the vehicle for any new damages and in case there are any, note them down in the Bill of Lading. Then you need to make 1-2 estimates at the local body shop and submit a claim to the insurance company and they will send you a check within 2 weeks.
How does the payment work?
First of all, unlike other brokers, our company does NOT charge anything at the time of booking.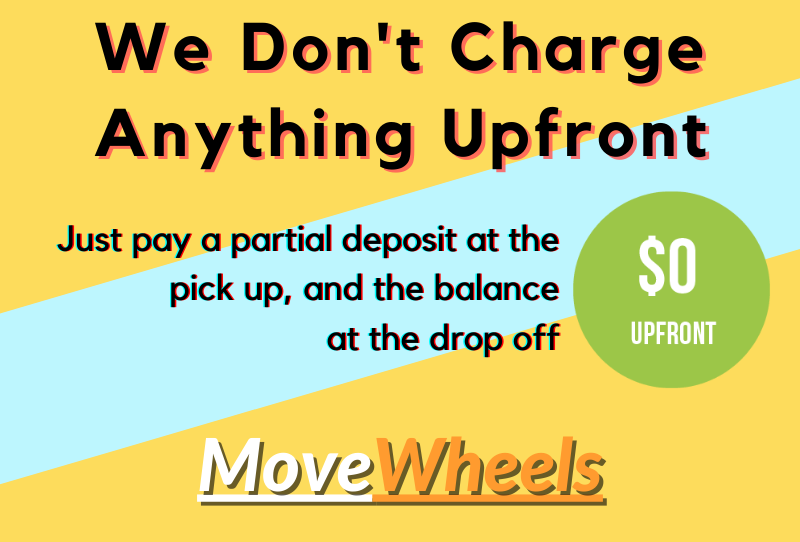 The payment is divided into 2 parts: the partial deposit is charged from the credit card AFTER the vehicle is picked up and the remaining balance is paid at the delivery location to the driver with cash or any certified funds.
Indiana Car Shipping companies near me
There are a lot of carrier companies located in Indiana, especially in the metropolitan areas of Indianapolis, Fort Wayne, and some smaller cities such as Gary, Elkhart, Bloomington and Evansville. Though if you wouldn't find any Indiana carrier company you like here, you always can check our top car shipping services that are working in all states.
Most of them are open carriers serving some particular regions of the US (east coast, Midwest, plains, and so on). For example, Honorable Transportation Towing LLC out of Indianapolis has a 2-car hauler and provides excellent towing and transport services anywhere within the state.  The owner of this company is at the same time a driver and a dispatcher, so basically it is one person doing the entire job.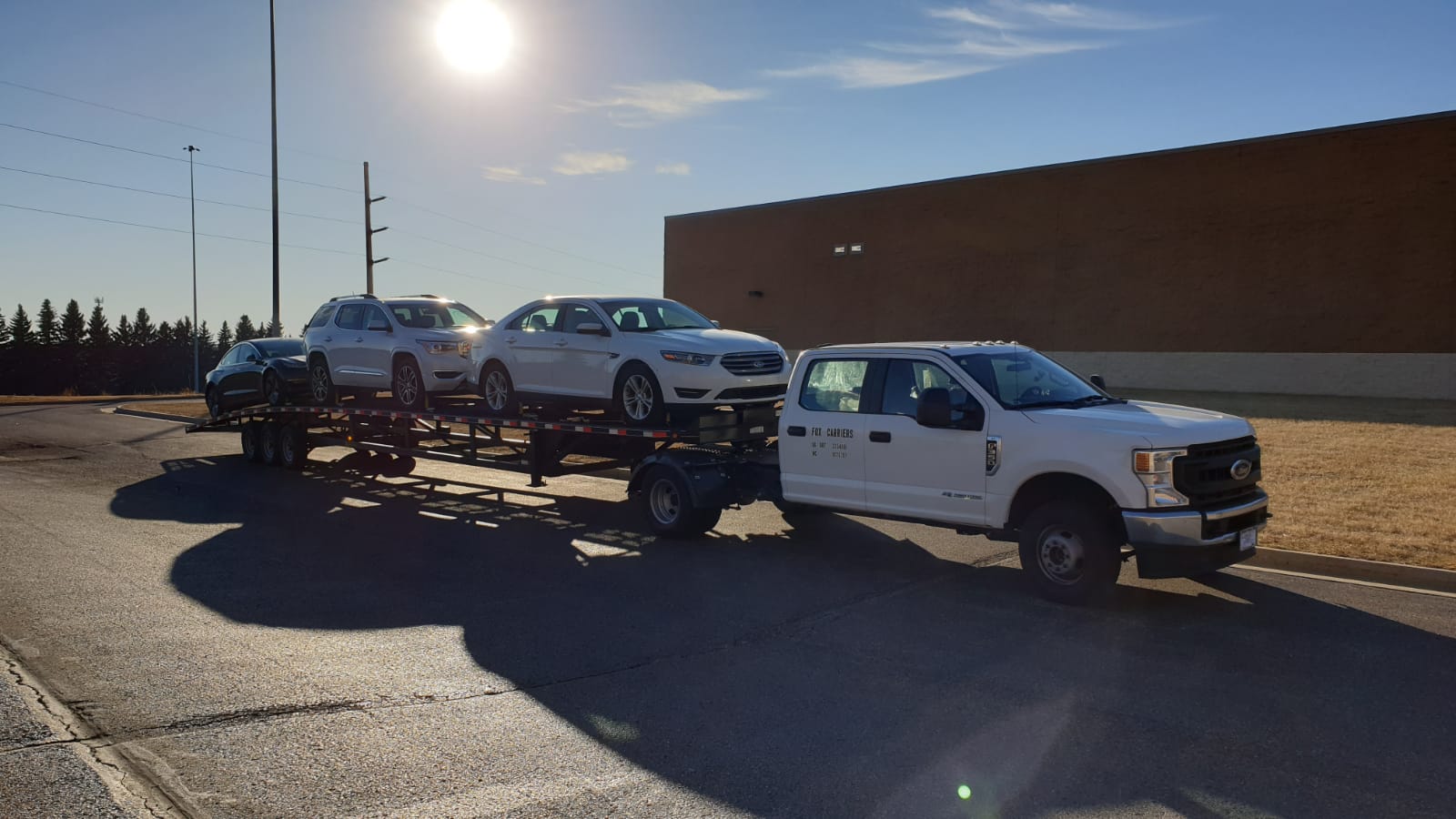 There are also some family-owned companies located in the Indianapolis metropolitan area: Libertas Transport and BBS Transportation Inc. Each owns a few trailers but the first company is covering the Midwest region while the second one is going to the east coast only.
Another family-owned company is Ban Transit LLC which is located in Howe. This company owns 4 trailers which are equipped with winches so they can move inoperable cars anywhere within all 48 states.
There are also a few enclosed carriers, and the one that we have been working with for a few years already is Green Car Shipper Inc and it is located not far from Bloomington. It's also a family-owned business with 3 enclosed car haulers for 6 and 2 vehicles.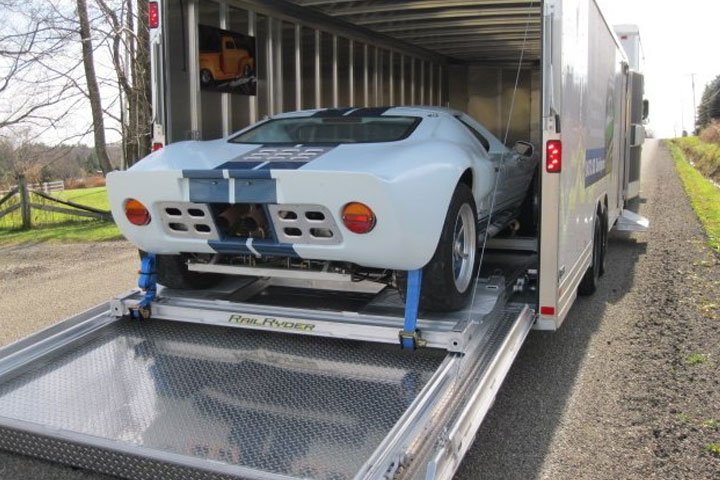 After submitting a request on the website and receiving lots of quotes from different shipping companies, you have probably tried looking for a real carrier company on the Internet. If you found any, no doubt you contacted them but apparently they couldn't promise you anything since they do not know if they are going your route within your time frame.
You may feel lost and wonder why you cannot schedule the carrier all by yourself. The thing is the carrier companies do not have enough staff to work with customers directly since most of them are family-owned businesses. They have 1-2 dispatchers and the same amount of drivers and they never plan their route far in advance. This week they may go this route but the next week they can go in the opposite direction.
When shipping your car with a reputable broker company you can be sure you will get the best service without wasting your time looking for a carrier who may be going your route within your exact time frame, then check his insurance information, reviews and start all over again if something is wrong. We will do that for you.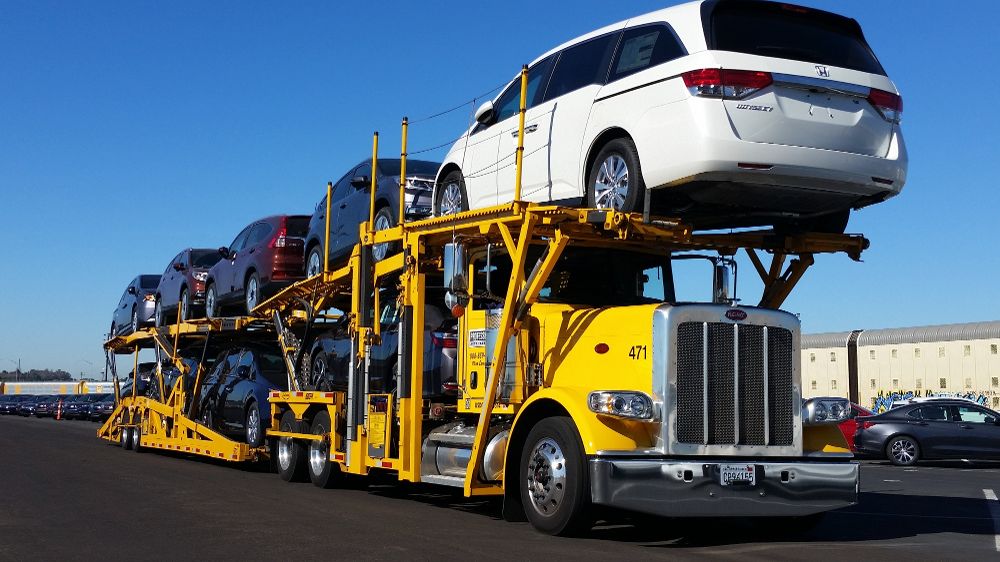 If you want to make your move easier and less stressful simply follow this secure link and we will contact you within 20 minutes with the total shipping rate.
How to register a car in Indiana? 
Getting the car registered in Indiana is rather easy and with the coronavirus going on you can simply do it online. Just follow the next steps:
– Go to the MyBMV portal (https://mybmv.bmv.in.gov/bmv/mybmv/default.aspx)
– Sign in to your account or create a new one
– Provide the number of your driver's license
– Provide the title information
– Pay registration fees (around $45).
If you prefer to register in person, you should also provide proof of Indiana auto insurance.
Military members who are not residents of Indiana may not register the vehicle.