LA great state but it is not very popular for moving there and shipping a car, though you should pay attention to it because it really good place. In this Louisiana car shipping guide we with Movewheels shipping agents tried to answer the main questions you ask us during shipping to Louisiana:
Why are people moving to LA?
What is the cast to ship a car to Louisiana?
LA car shipping companies near me;
Why choose Movewheels?
How to prepare my car for shipping during COVID-19?
LA
Louisiana is a southeastern state near the Gulf of Mexico which is known for its multicultural and multilingual heritage. It's a melting pot of French, African, Spanish, American, and French-Canadian cultures which is reflected in its Creole and Cajun traditions.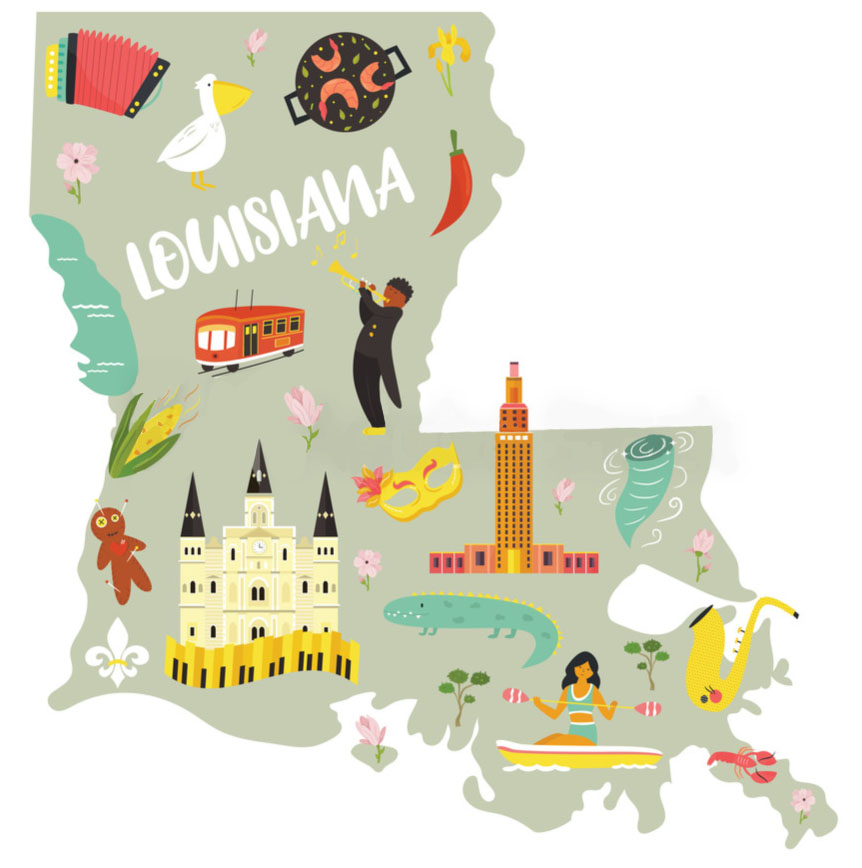 The Pelican State (named after the brown pelican which is Louisiana's state bird) is extremely diverse and has a great variety of opportunities to start your own business and build a successful career, it also has a lot of amazing places where you can go sightseeing on weekends with family or friends.
So why are people moving to Louisiana?
Not that long ago, Louisiana was among the top 5 friendly states for small businesses therefore, Forbes named the state "America's New Frontier for Business".  Following the livingcost.org a year ago it was also ranked as the 4th state with the lowest cost of living in the country based on housing, health care, grocery, transportation fees. The main reason for the low cost of living in the high local production of agriculture, food, and petroleum. This makes the Pelican State an attractive area for families and businesses.

The largest cities in the state are New Orleans, Shreveport, Lafayette, Lake Charles, and Baton Rouge which is also the capital of Louisiana.
New Orleans has one of the busiest ports in the world making the city a center of the maritime industry and creating thousands of permanent jobs. Tourism is also an important part of the city's economy with more than 80 000 employees. If you are considering to move to New Orleans (or any other city in LA) you can get your free quote here.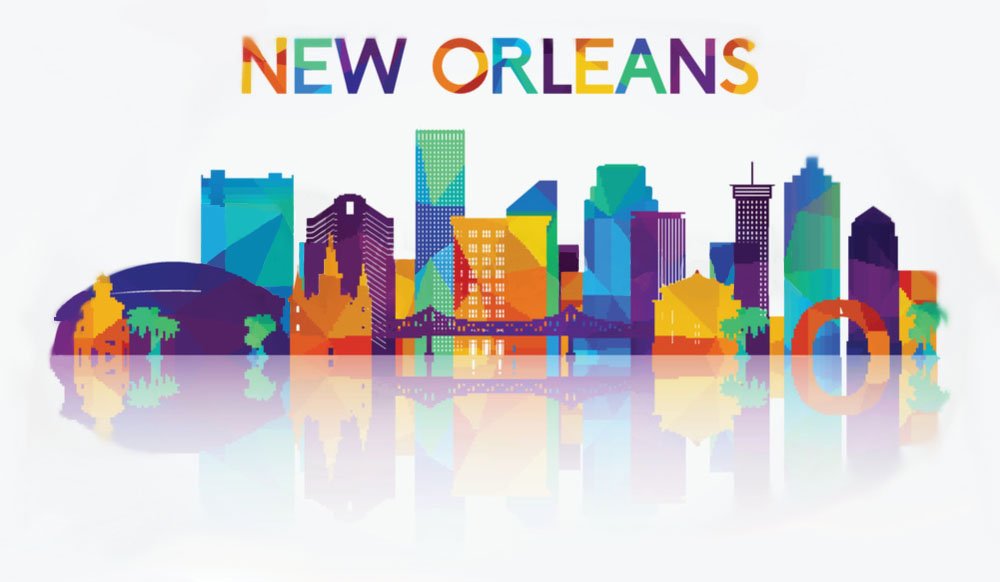 The Big Easy is the famous nickname of New Orleans which perfectly describes the easy-going way of life in the city. It is home to numerous annual festivals such as Mardi Gras, New Orleans Jazz & Heritage Festival, Essence Music Festival and so many more. And of course, it's well known as the home city of Louis Armstrong.
The capital city of Louisiana is also a major industrial, medical, research, and motion picture center of the southern part of the US. It houses two main universities: Louisiana State University, which is the largest institution of higher education in the state and is ranked 72nd among public universities in the US. And Southern University, which is one of the largest historically black colleges in the nation.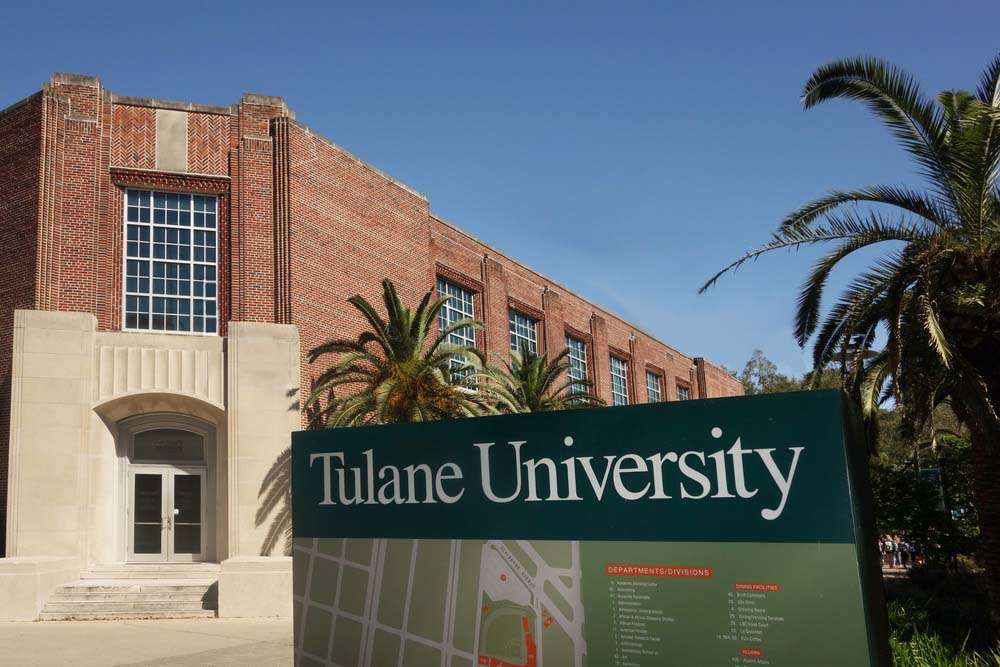 Shreveport is another important city in Louisiana. It's the commercial, educational and cultural center of the Ark-La-Tex region, where Arkansas, Louisiana, and Texas meet. It is the location of several universities and headquarters of a wide range of companies among which are JPMorgan Chase, AT&T Mobility, United Parcel Service, Walmart, Chick-fil-A, General Electric, and many others. If you are planning to move to the Shreveport metropolitan area and take your car with you, you can get your free quote by clicking the button below.

What is the cost to ship a car to Louisiana?
All auto transport companies you receive quotes from are brokers and they are looking for carriers on a national load board called Central Dispatch. This website works as an auction for a spot on the trailer: company posts the information about the car (its make and model, zip-codes for pick up and delivery locations, and the date when it's available) and if the price works for the driver, he calls the company and negotiates the transportation. If the price is low the driver can make an offer to transport the vehicle for a higher rate.
The price for transportation depends on the vehicle's size, mileage, season, and availability of drivers on the route (some routes are less popular than others and there may be only 1-2 drivers available within a month). You can check the price to move your vehicle here.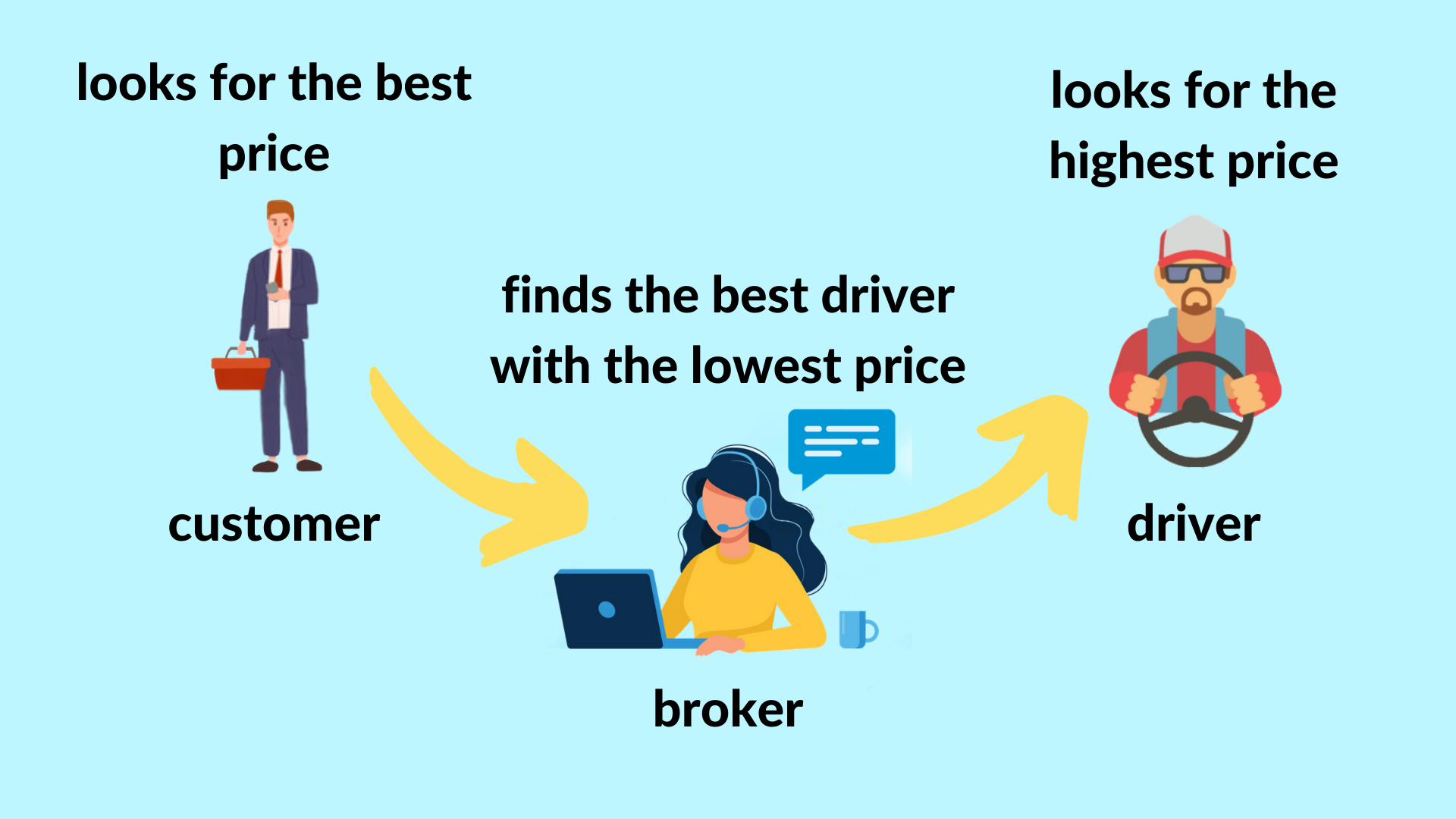 Here are some pictures of the Central Dispatch for July-August 2020 (all prices are for a sedan and are only carrier rates, you will need to add a $100-170 brokers fee and you will have the total price).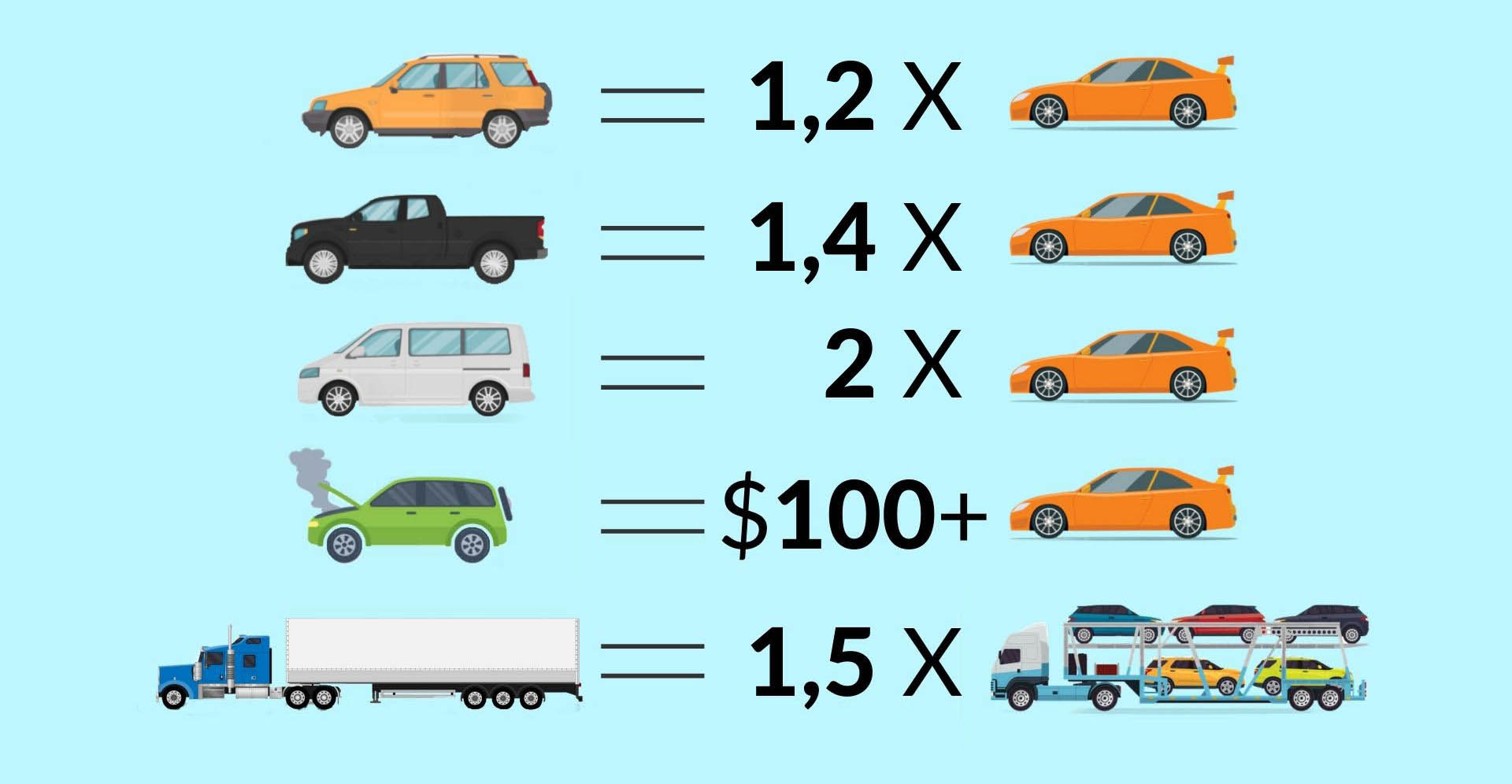 Shipping from the East coast to Louisiana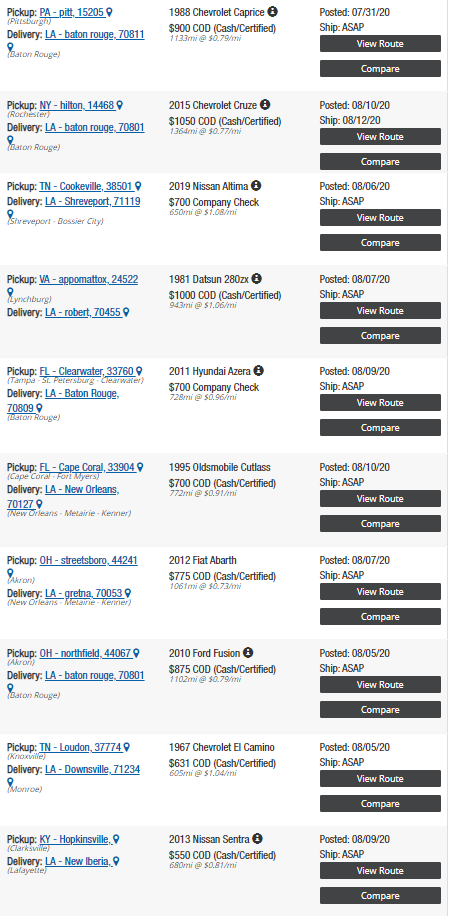 Shipping from the northern area to Louisiana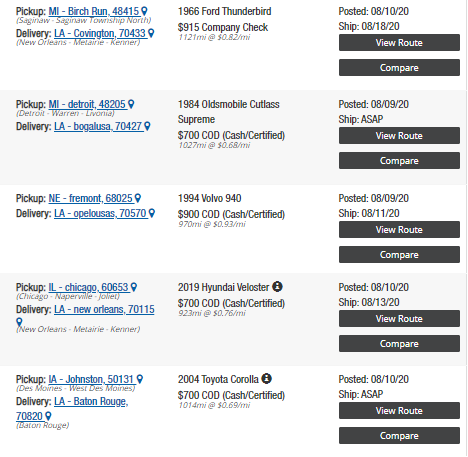 Shipping from the West Coast and Midwest to Louisiana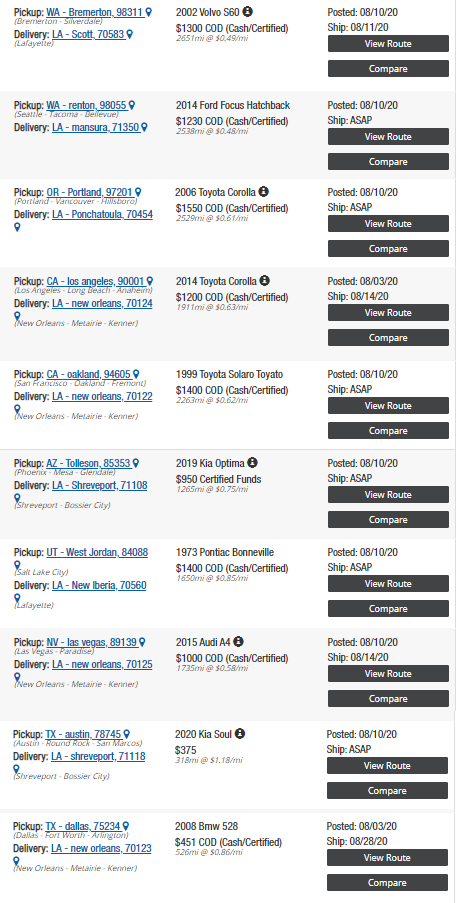 Louisiana Car Shipping companies near me
Unlike other states, Louisiana is home only to a small number of carrier companies. Most of them are moving vehicles within the state. If you are living in the Pelican State and are buying a vehicle here, that's the perfect option for you. You can simply call the carrier and most likely they will be ready to transport your car within the next couple of days. Among the companies working within Louisiana are Bayou Boys Towing LLC, Steady Rollin LLC, and Black Sam Towing LLC. These companies operate 3 trailers and are ready to move the cars anywhere in the state.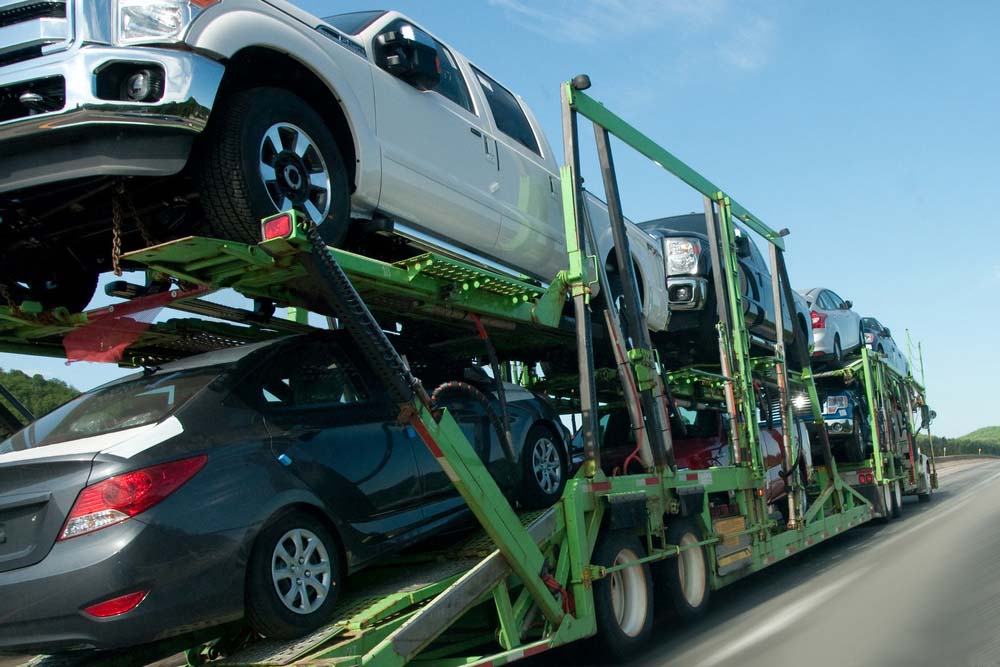 If you need to move a vehicle to (or from) Louisiana, you will need to contact a brokerage company since Louisiana is not a very popular location among drivers and they usually deliver vehicles here on the way to another state. So if you need to ship your car from Florida to Louisiana, the driver will most likely go to Texas through Louisiana that's why he will be able to transport it.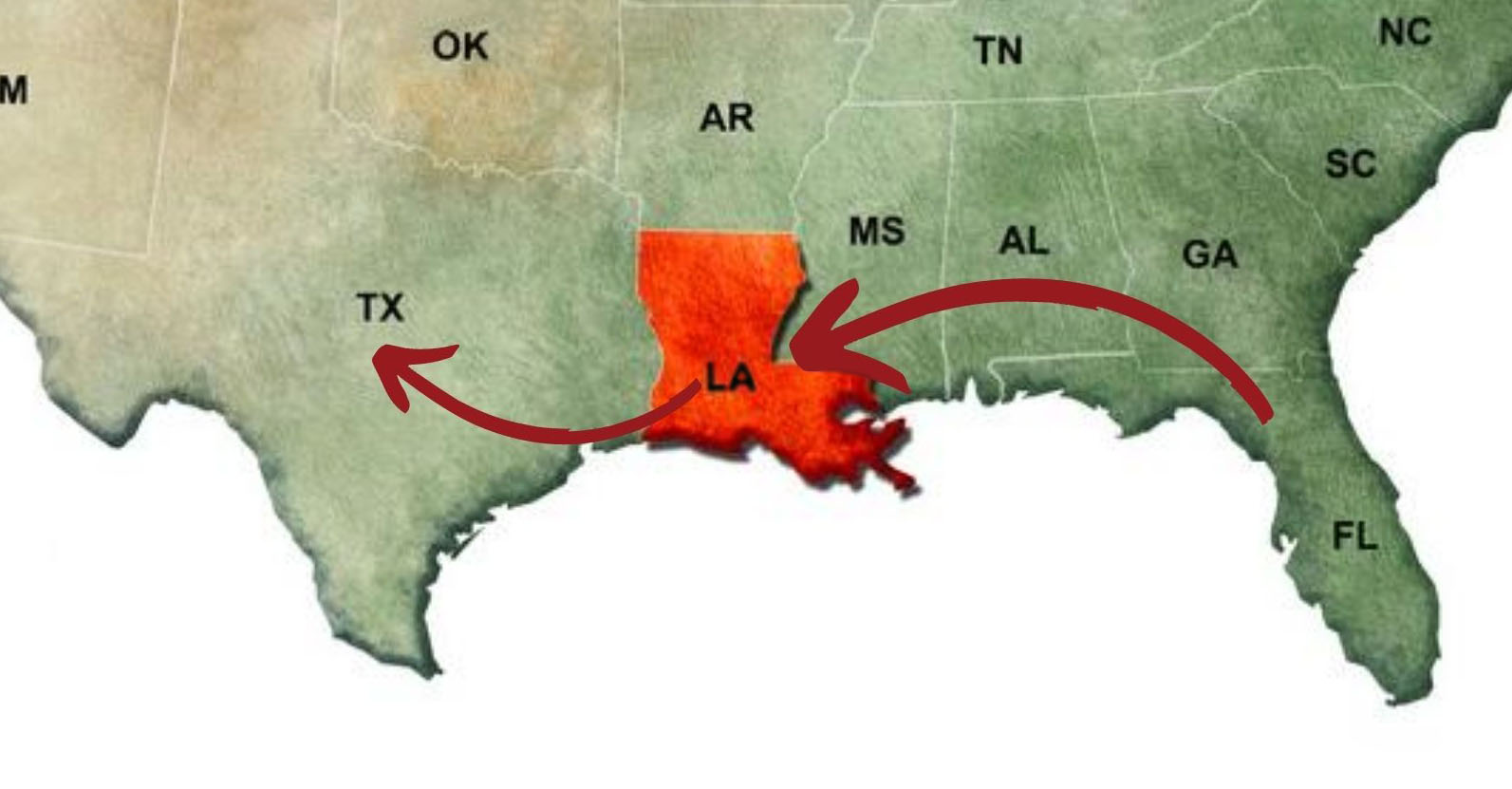 Why choose Movewheels?
We have been in this business for over 10 years already. Besides using Central Dispatch while looking for drivers to move your vehicle we also have our own database of the drivers we worked with before.
The drivers we assign to your order are always insured and are highly professional. They contact you beforehand to negotiate the time of pick-up and delivery.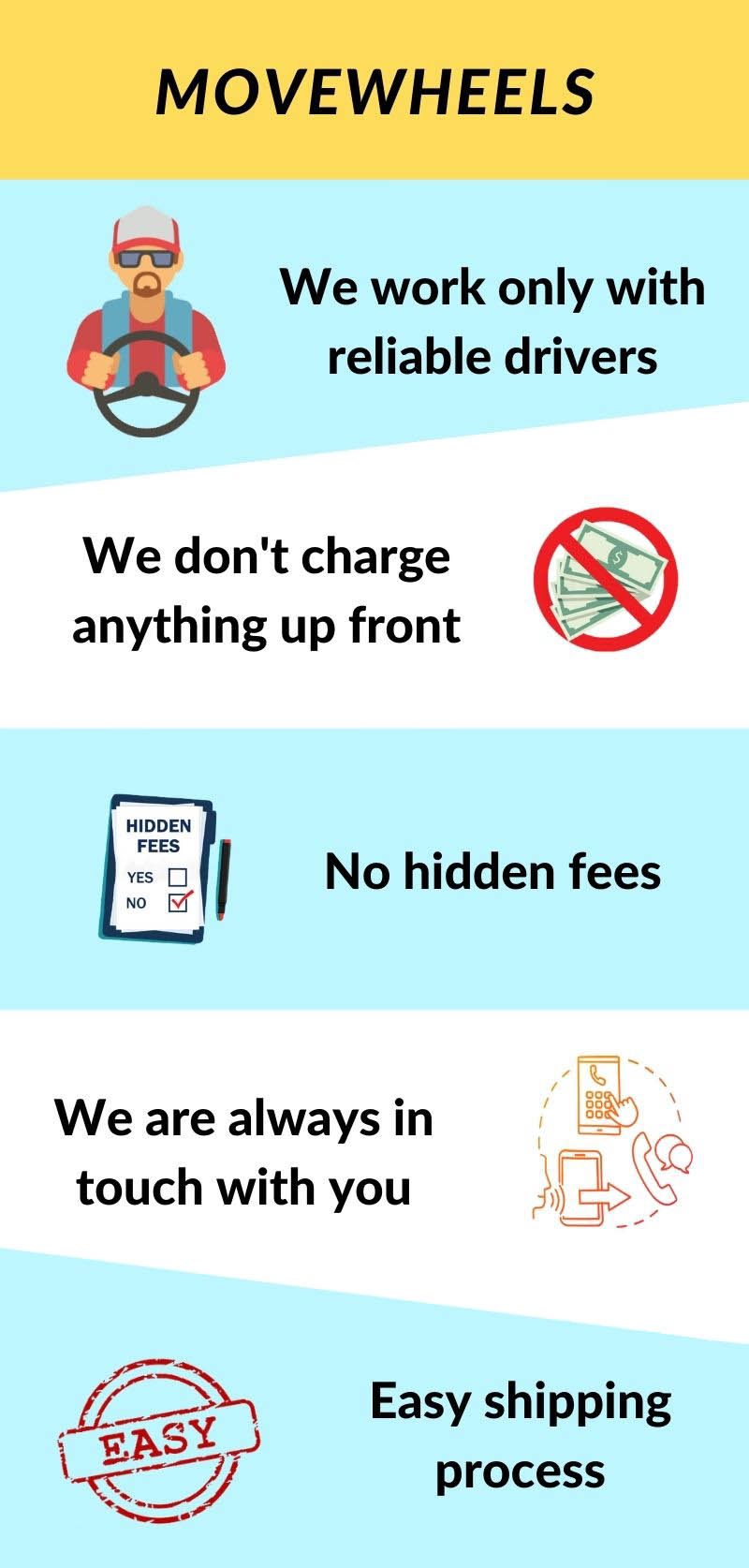 Unlike other companies, we divide the payment into 2 parts and we do NOT have any kind of prepayment. When you place an order with our company, we do not ask for any money upfront, because our job hasn't been done yet. The partial deposit which is between $120-$180 is charged only AFTER your vehicle is picked up and the remaining balance you will pay on the delivery when you receive your vehicle.
How can I get ready for shipping the car during COVID?
– Wear a mask and gloves
The first and most important thing you should do when shipping the car during COVID is wearing a cloth face covering. This is especially important when it's hard to stay at least 6 feet away from people.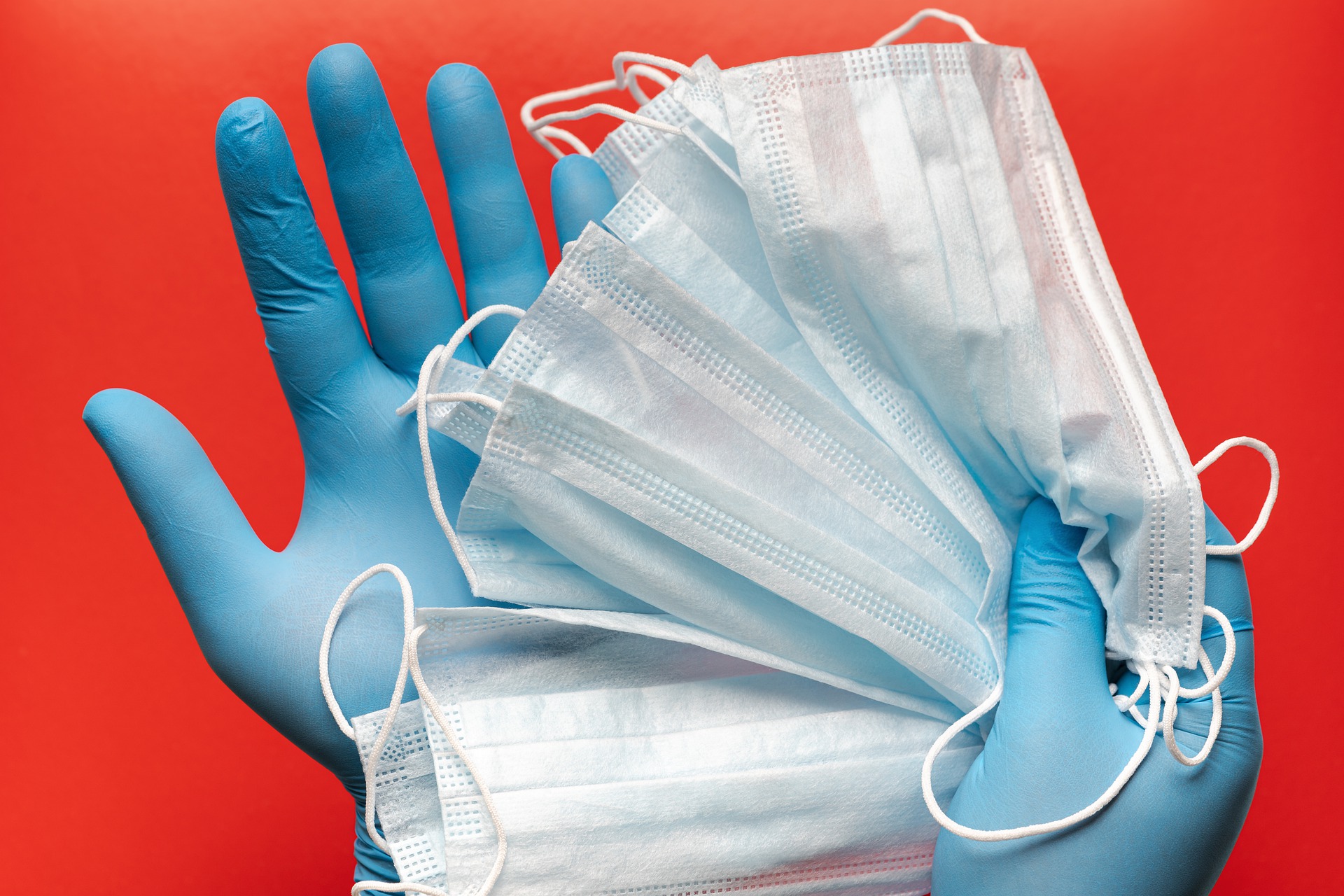 – Wash your hands after each contact with the driver
Another very important thing to do is to wash your hands with soap and water for at least 20 seconds or use hand sanitizer with at least 60% alcohol. Don't forget to do that both after the pickup and delivery of your vehicle.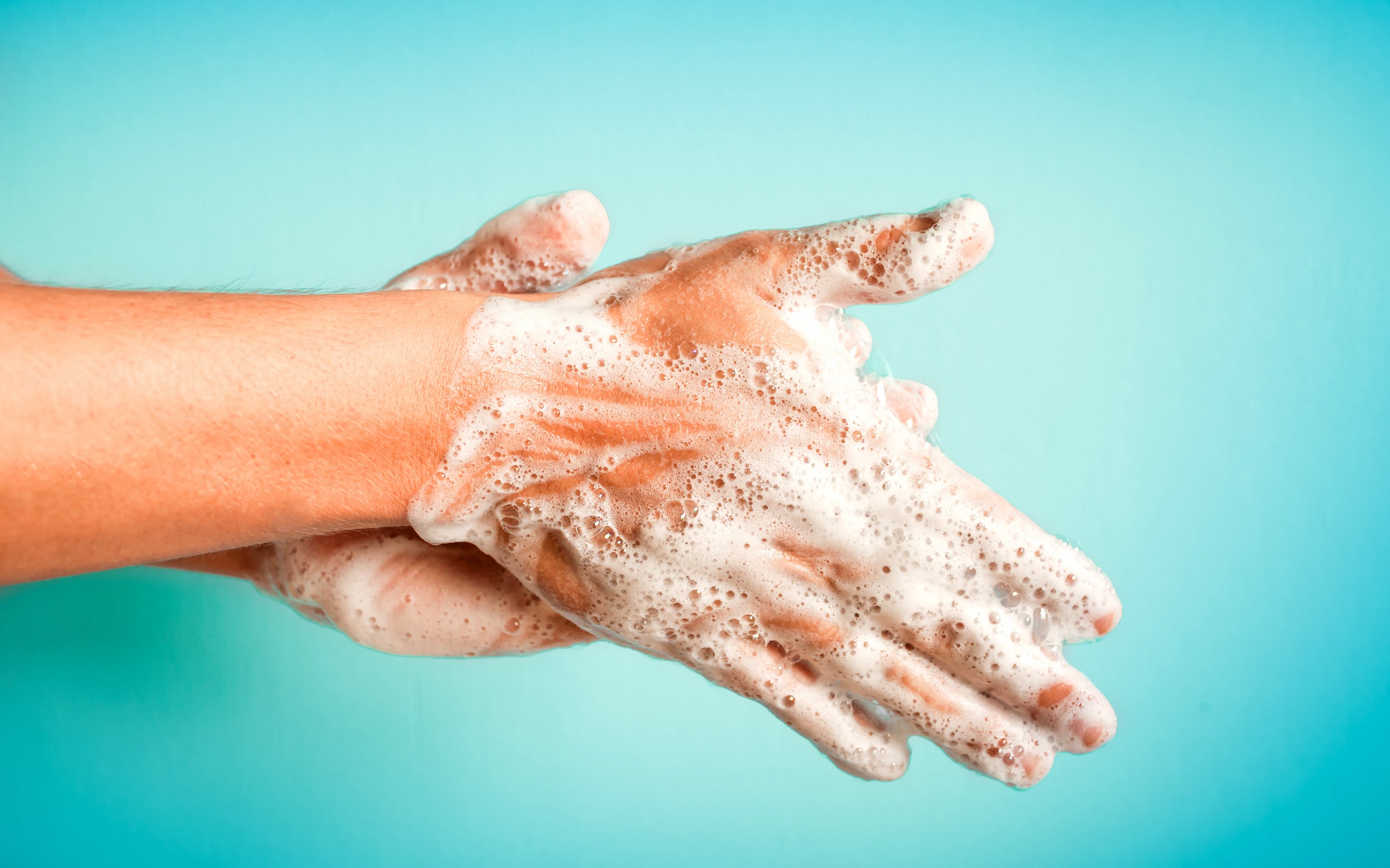 – Disinfect the car at the delivery
After you receive the car make sure you properly clean and disinfect it especially the parts the driver probably touched (the door handle, gear shift, and the steering wheel). You can also go to the car wash and they will disinfect the car for you.

To be completely prepared for the shipping check this article.