Are you considering moving to Oregon? MoveWheels Company assembled a helpful guide covering the pros and cons of moving to Oregon, several tips about vehicle transportation, and how it all works. We hope it helps you make an informed decision and avoid any issues.
Quick links:
1.What is special about Oregon and why do people decide to move there?
2.How does Oregon car shipping work?
3.Why choose Movewheels, when you need to ship a car?
4.What is the cost to ship the vehicle to Oregon?
5.Oregon Car Shipping near me
6.How can I get ready for moving?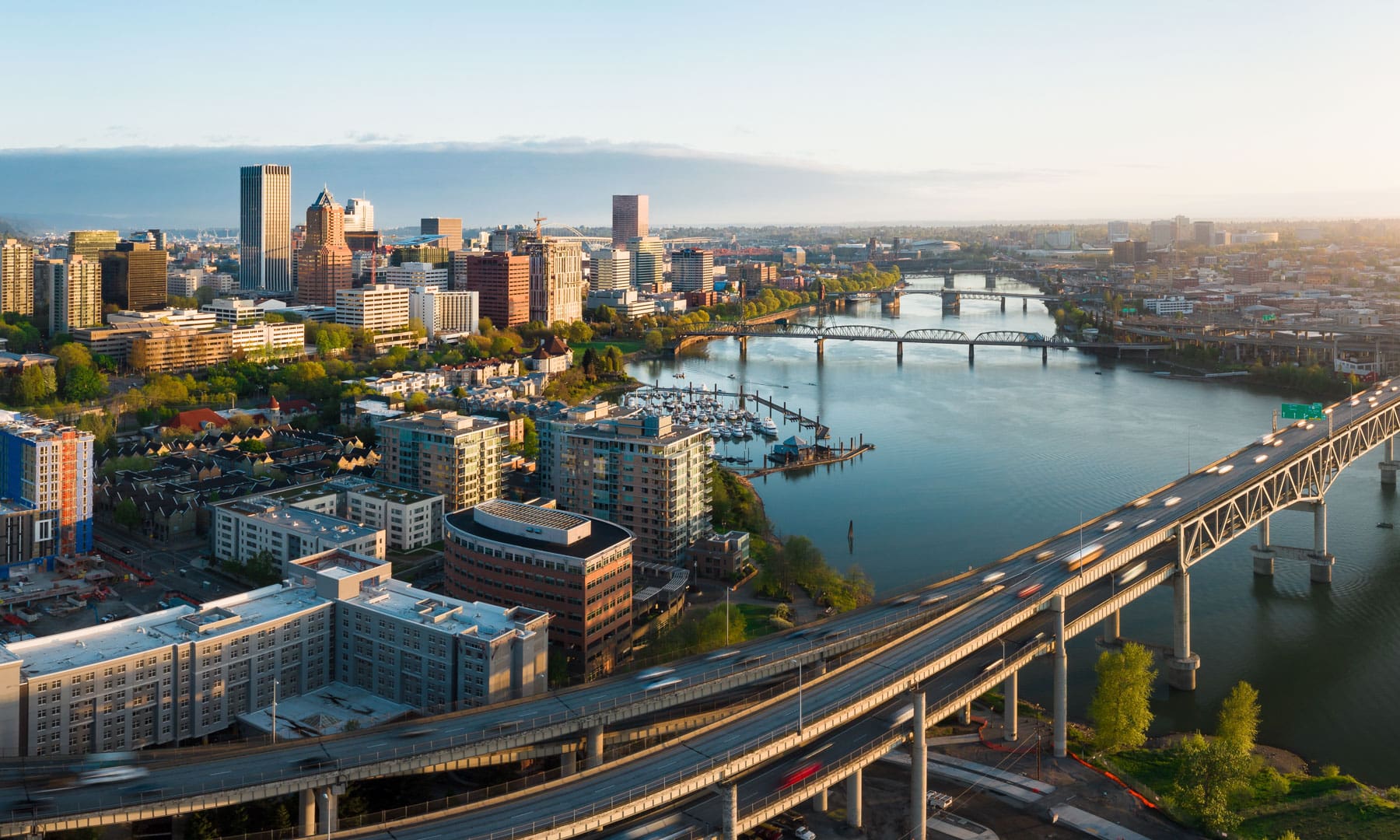 What is special about Oregon and why people decide to move there?
The Beaver State is known for its natural wonders and majestic landscapes, but life in Oregon is not just about nature. The state has been developing rapidly and it has lots of things to offer to everyone.
Oregon has a rather strong economy and it's in the top 10 for fastest-growing state economies (following this article). It's pretty understandable: similar to Silicon Valley in California, Oregon has its Silicon Forest – a group of high-tech companies located in the Portland metropolitan area. They have been a major employer ever since the 1970s, led by tech giants such as Intel, IBM, and more than 20 other tech companies.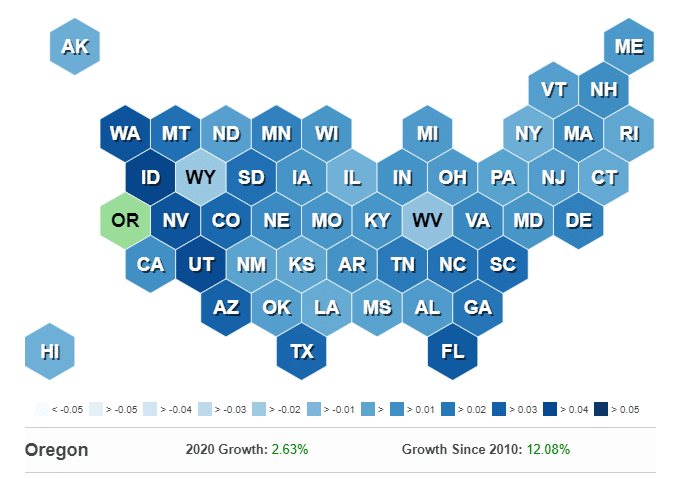 Thinking about transporting a vehicle to Oregon? Click this link and get a free quote.
Another advantage of living in Oregon is absence of sales tax. Yes, that is really so. Usually, the price you see here is the price you pay. On the other hand, the personal income tax rate is much higher than in other states. And overall, Oregon has a rather high cost of living. For instance, the median house cost is nearly one-third higher than the national average.
As for education, the state has a bunch of great universities among which are the University of Oregon, Pacific University, and Oregon State University. By the way, the number of high school and college graduates in Oregon is more than the national average.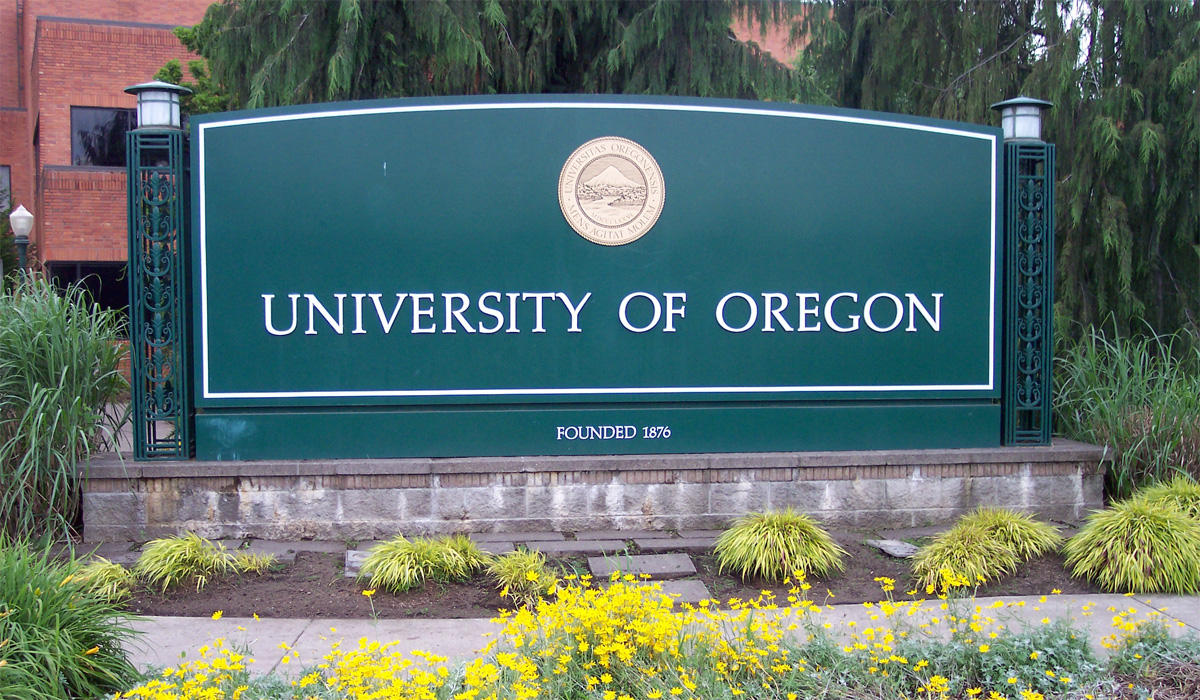 The Beaver State offers a wide variety of outdoor activities, so if you are an outdoor enthusiast Oregon is a perfect place for you. There is a huge array of national and state parks and the state is also considered family-friendly since there are plenty of activities and attractions for families with kids of all ages. For example, cities like Eugene and Portland have miles of bike paths and tours.
Besides the outstanding natural beauty, the state is also famous for its theater. It is even said that the theater there is world-class because of the Oregon Shakespeare Festival which is held yearly in Ashland. According to the Oregon Chamber of Commerce, the festival presents more than 750 performances annually with some of them making Broadway debuts.
How does car shipping work?
Car shipping to Oregon is a service provided by our company to transport different types of vehicles including cars, pickup trucks, SUVs, boats, ATVs, lawnmowers, tractors and so many more from anywhere in the US to the Beaver State. We can also ship the vehicles from overseas (including Hawaii, Alaska, Guam, Puerto Rico, and some other locations). You can get more information on overseas car shipping here.
Drivers usually make up to 400 miles a day and transportation from the east coast to Oregon usually takes 7-10 days, from plains or southern states around 5 days, and from California, Washington, Nevada, or Idaho it takes up to 3 days.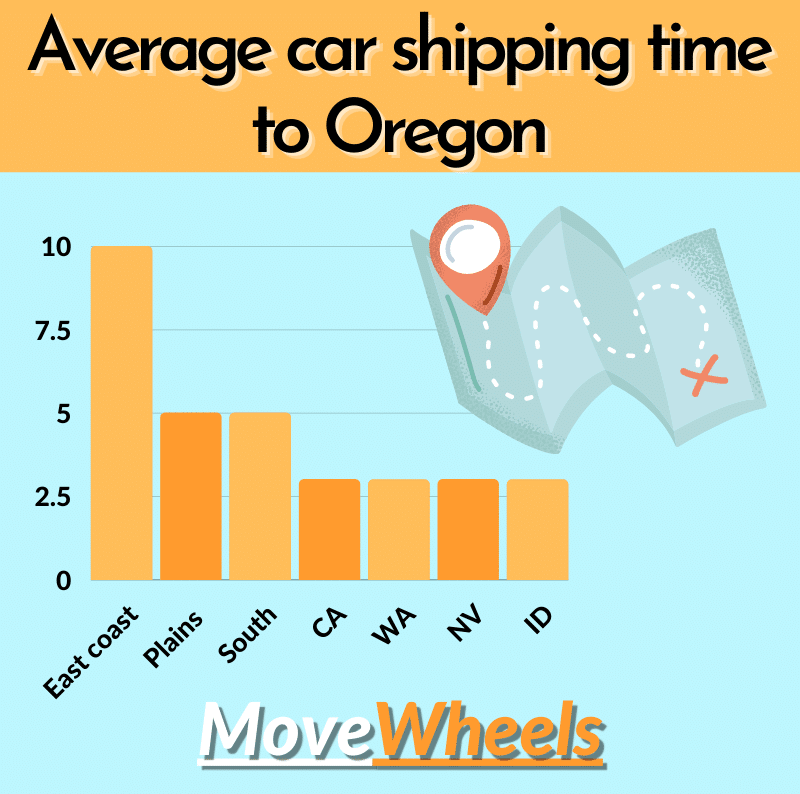 Once you decide to ship your vehicle, you will start researching some top auto transport companies and will probably request a quote on one of the advertisement websites that will send your information to several companies. And in some minutes you will receive dozens of calls, text messages, and emails with a wide range of prices. Some companies may offer you lowball prices in order to catch your attention. But the thing is that in most cases they have some booking fee paid upfront and once there is a driver going your way the company will get back to you with a real price.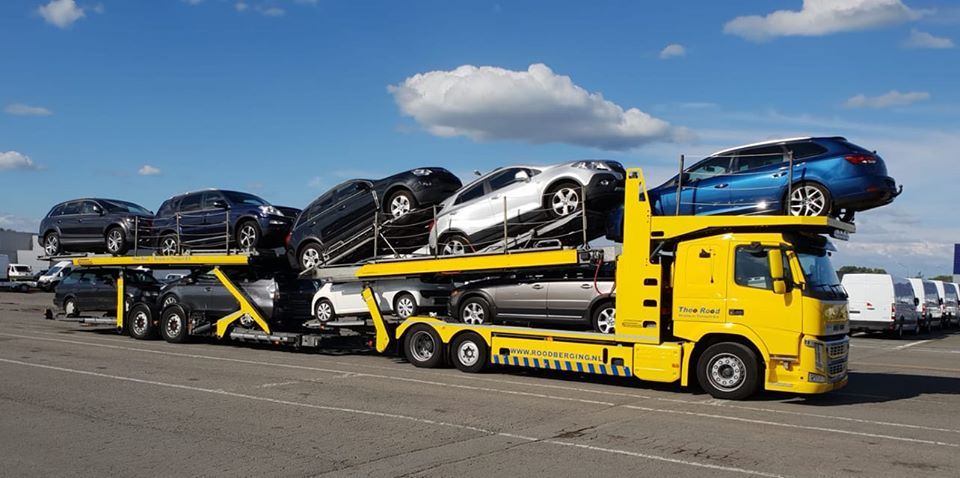 To make it easier for you and avoid the headache with calls you can simply follow this link and get the total rate for shipping. Once we receive your information we will send you the quote with the total rate and when you are ready to proceed and book your shipment you can call us or just submit the order following the secure link on the email. To reserve a spot on the trailer we only need the addresses and phone numbers for pick up and drop off locations. Once we finalize the deal with the driver we will send you his name and phone number and he will get in touch with you a day before the transportation to negotiate the exact time.
Why choose Movewheels?
– Unlike many other companies, we do NOT charge anything upfront and do NOT have any booking fee.
The payment is divided into 2 parts: a partial deposit (the average one is $150 but it depends on the route) is due after the vehicle is picked up and is charged to the credit or debit card provided and the remaining balance you pay to the driver with cash or any certified funds at the delivery location.
– We always offer a discount for customers who are: 
   

shipping a vehicle with our company for the second or more times

   

shipping multiple vehicles at a time on the same route

   

military members.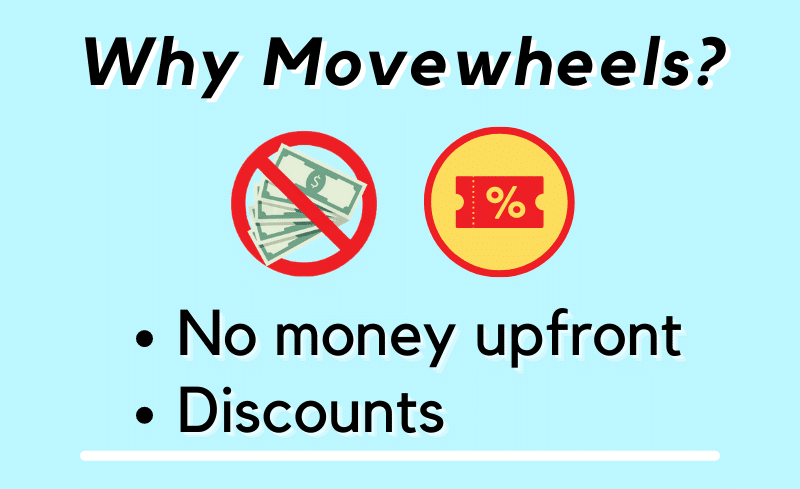 – We can offer you both open and enclosed trailers and we can also move inoperable vehicles using a winch to load them on the trailer. Enclosed transportation is commonly used to move all kinds of new, exotic or antique vehicles*.  
 *We highly recommend you choose an enclosed trailer if you are also planning to move a vehicle with low ground clearance since such trailers have lift gates and there is no chance to damage the car while driving it on the truck.
– Besides using Central Dispatch (a load board used by carriers to look for vehicles on the particular route), our company also has our own database of reliable drivers that we are working with on a daily basis for years and we always negotiate the best price for our customers. You can check the price for transporting your vehicle and get one of the most reliable drivers right here.
– Our customer support service and shipping managers are always in touch with our customers ready to answer any questions at any time.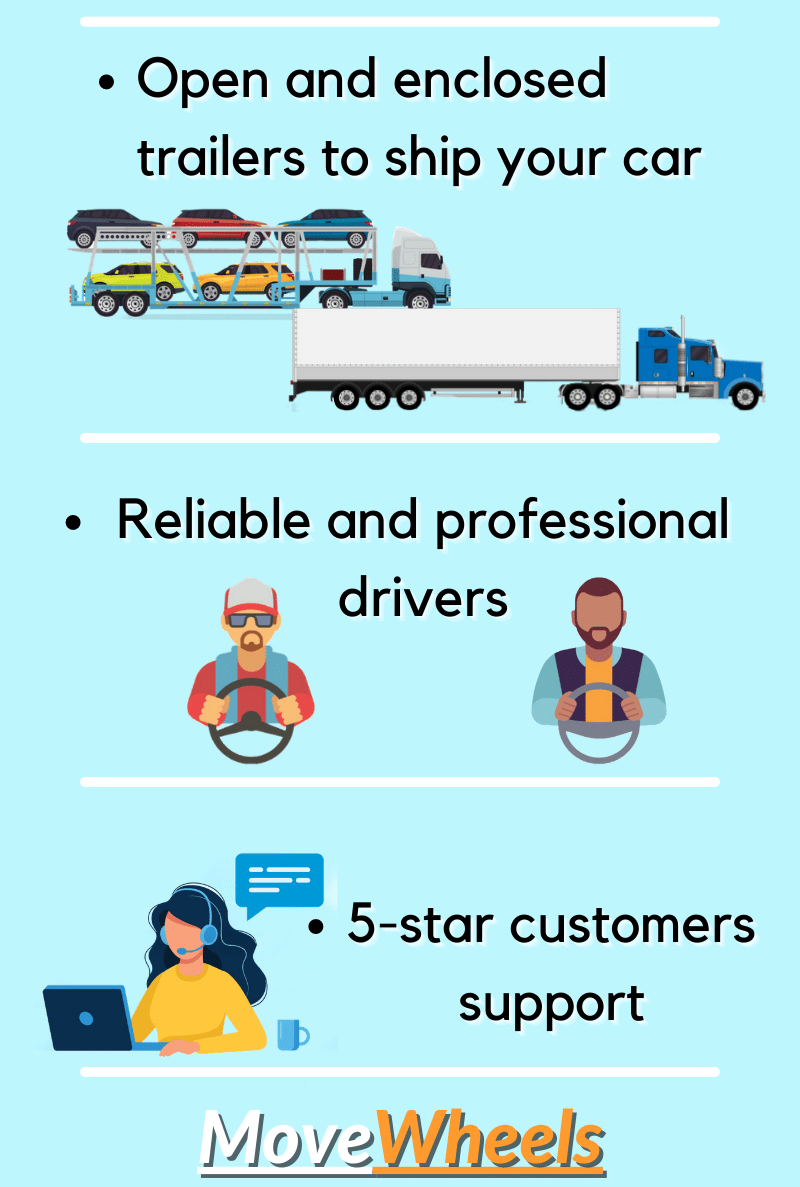 What is the cost to ship the vehicle to Oregon?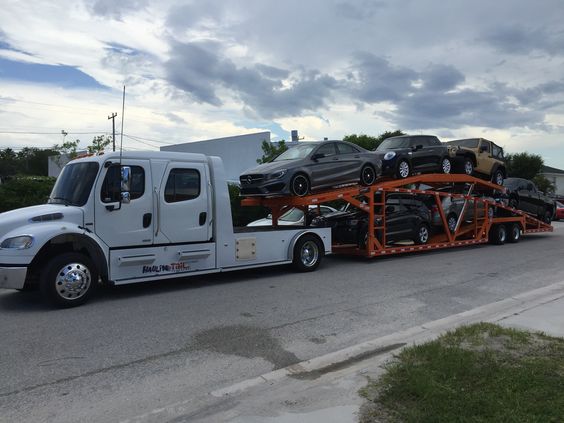 When moving a vehicle across a country or just towing auto from state to state one of the most important questions is how much does it cost. The price for moving the vehicle depends on so many factors such as mileage, size of the vehicle, time of the year, carrier availability on the route. Let's take a quick look at each of them:
– Mileage: the price for shipping also depends on the length of the route the vehicle is going and it's considered to be the main factor of price formation.

– Size of the vehicle: the price for moving a sedan is the lowest in comparison to the price for moving SUVs, pickup trucks, or other vehicles.  Transporting an SUV usually costs $150-200 more than moving a sedan and for a pickup truck, it will be around $300 more. Transportation of the van (depending on its dimensions) may cost $300-500 more.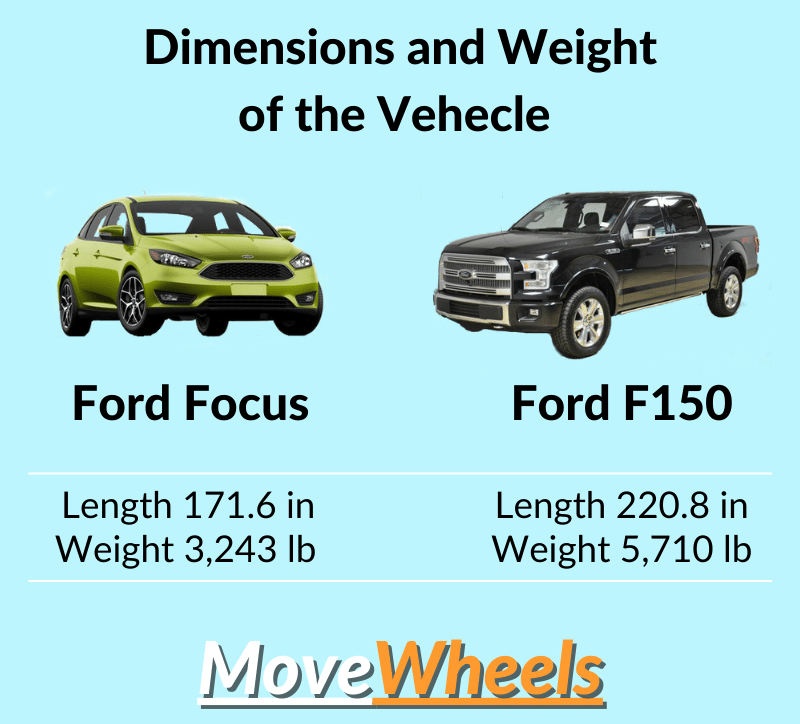 – Time of the year: in states with all four seasons prices for moving are higher in winter due to severe weather conditions. Before planning your move make sure to pay attention to the snowbird season * (especially if you are moving from Florida).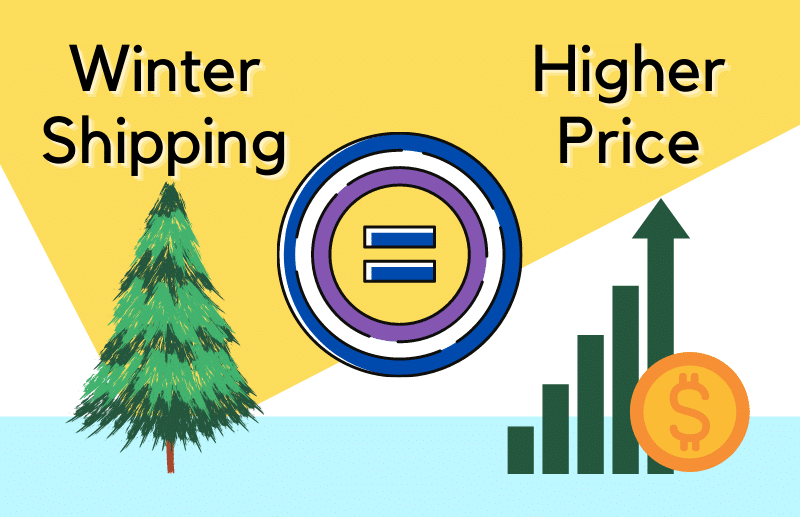 *A snowbird is a person who moves from cold northern to warm southern states during the winter. The most popular southern states are Florida, Texas, Hawaii. The most popular snowbird months are April, May, and June for moving back north or October, November, and December for moving south.
– Carrier availability on the route:  some pick-up or drop-off locations may be not so popular because there are only a few vehicles going there. For Oregon, such cities are Burns, Klamath Falls, Bend, Newport, Astoria, and others. Usually, the most popular locations are situated close to national highways, for example, Portland, Medford, Eugene, Salem, Beaverton, La Grande are located near I-5 and I-84. Most of the vehicles shipped to the Beaver State are going to large metropolitan areas. In case you need to ship the vehicle to a less popular location, the rate may be higher than the usual one. You can check your shipping price by getting your free quote with MoveWheels.
Below you can see the average carrier rate for moving a midsize sedan from different states to Oregon:
Oregon Car Shipping near me
Unlike in other states, there are only a few companies based in Oregon, which is probably because of the winter weather: it's rather hard to drive through the snowy mountains with a large 8-10 car hauler.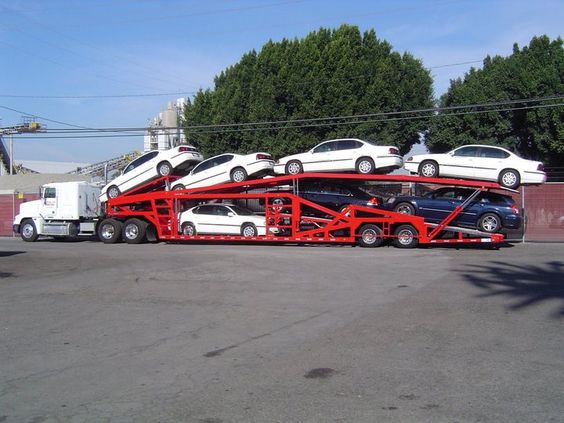 Most of the carrier companies are family-owned businesses, for example, Canyon Rim Expediters owns a 3 car hauler and goes anywhere in Oregon, Washington, Idaho, Utah, Nevada, and California. Some carrier companies are owned and operated by one person only, who is a driver and a dispatcher at the same time. With some of these companies, we've been working for years. Among them are:
 5 Star Hauling LLC (owns a 3 car hauler)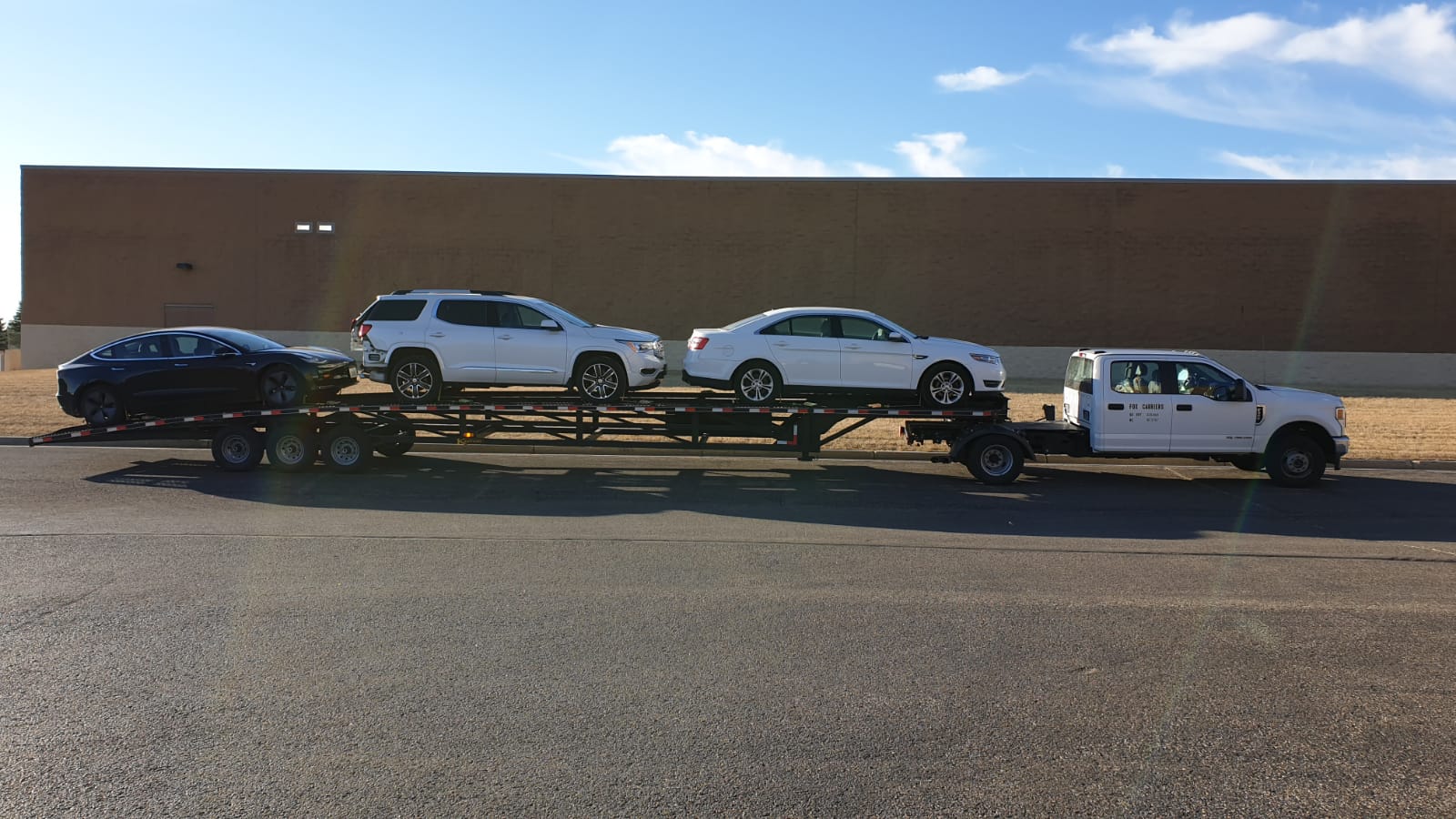 AAA Auto Trucking LLC (6 car haulers)

Cascade Hauling LLC (two 9 car haulers)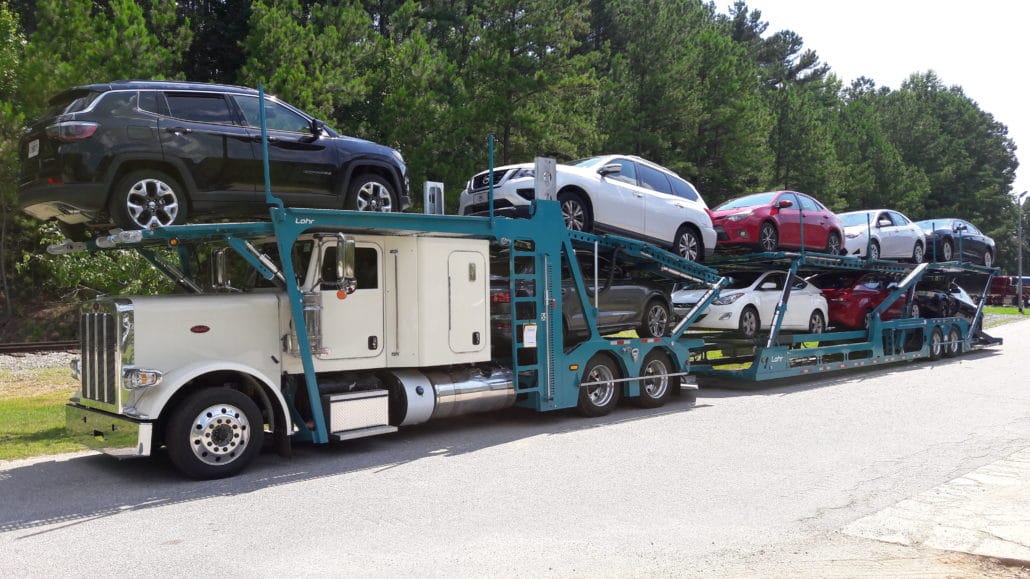 Cheetah Express Auto Carriers (3 and 1 car hauler)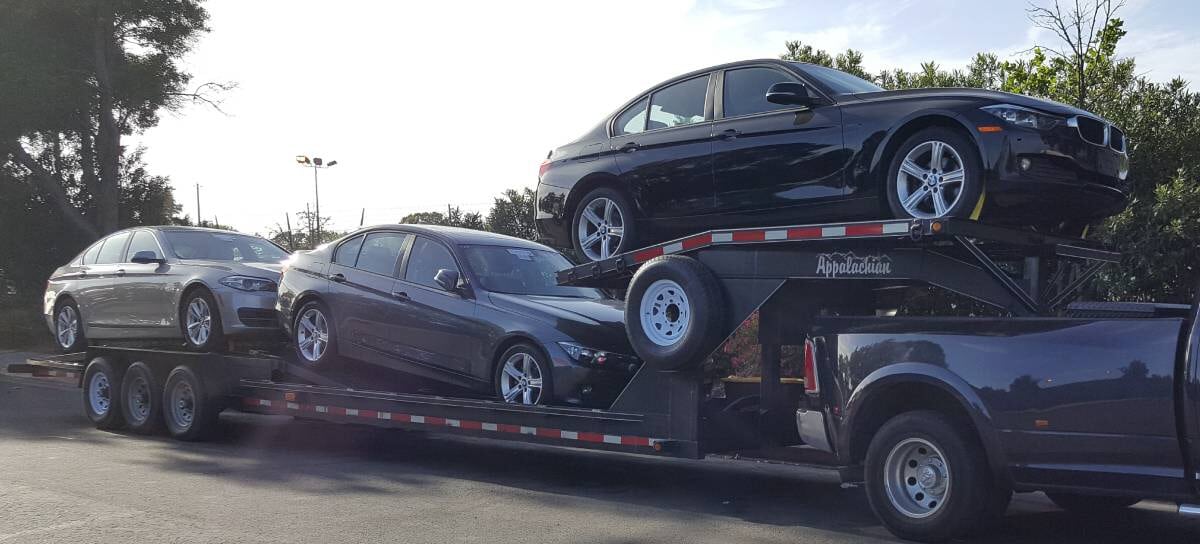 All these companies specialize in moving vehicles on the west coast, northwest region, and the Rocky Mountains area.
How can I get ready for moving? (Check List) 
Most of the drivers are scheduling their routes a week in advance, so it's better to place an order at least a week ahead of the 1st available pick-up date. This will help you to get the carrier for a more reasonable price and avoid higher shipping costs.
Once everything is set up and we assign the driver to your order, you can prepare your vehicle for transportation by removing all tags and plates so you won't receive any tickets by mistake. You can easily dispute it by showing the Bill of Lading but it will take some time.
The day before or on the day of the pick-up please make sure your vehicle is clean inside and outside. Please clean the interior of the vehicle with detergent, especially the door handle, gear shift, and the steering wheel: the parts of the vehicle the driver is likely to touch (make sure to clean these parts after you receive the vehicle as well). We are doing our best to make sure you are safely transporting the vehicle during COVID. Please do the same for the drivers: wear a mask and use disposable gloves when giving the keys to the driver and/or paying him.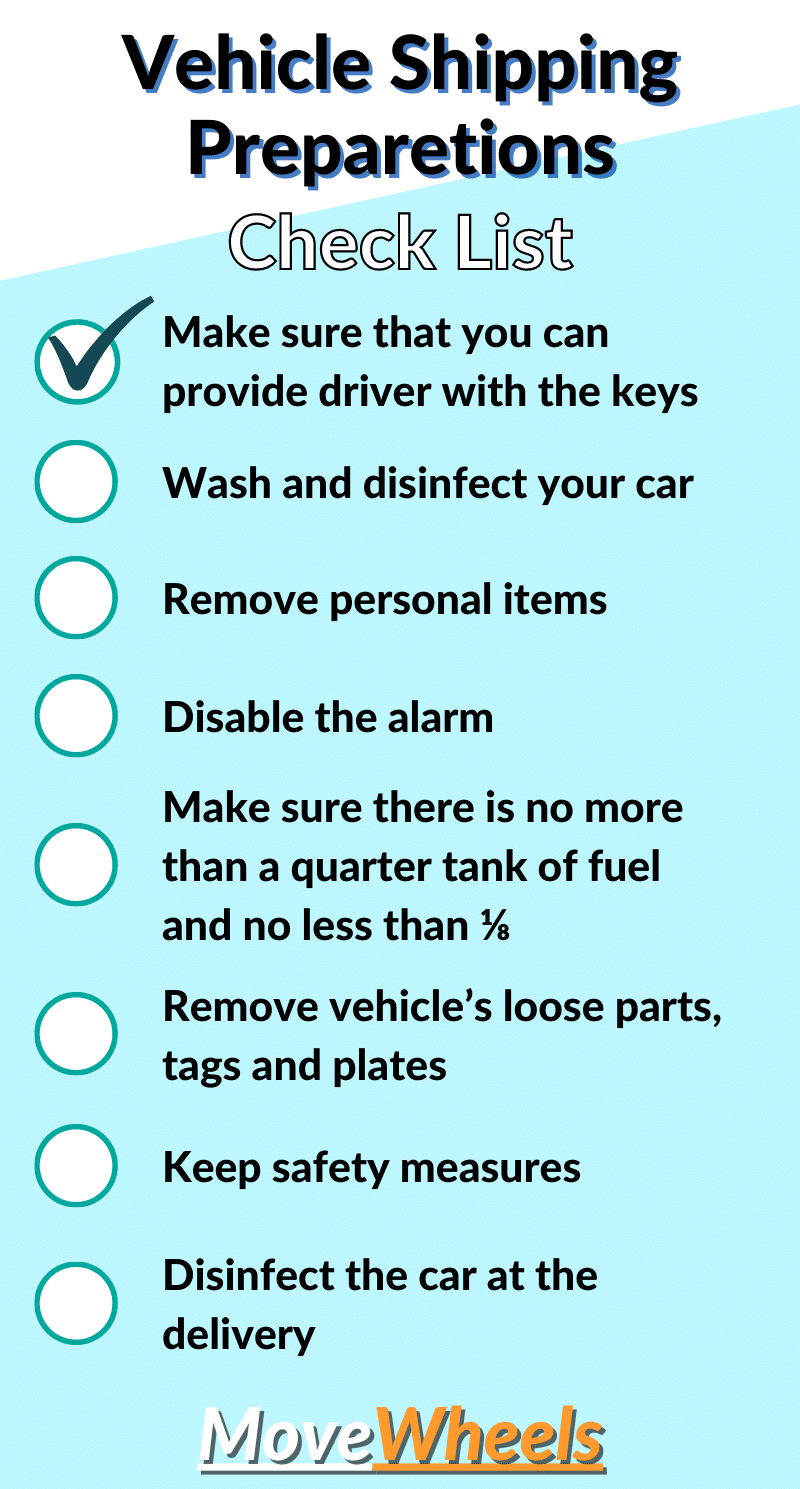 When the driver comes to pick up the car he will inspect it for any damages and will note them down in the Bill of Lading. And when you receive the vehicle on the other end you should do the same thing: check your vehicle thoroughly to make sure there are no new damages. But in case there are any, the driver may cover it from his own side (if it's not significant). If not, note the damages in the Bill of Lading (you can also take some photos), make 1-2 estimates in a local workshop, and let us know about that. We will send you all the required paperwork and will help to submit a claim to the insurance company. And in a week or so they will send you a check.