Even though a considerable part of the vehicle shipping industry is taken up by car shipping, there is an entire category of vehicles that deserves special attention. Heavy equipment shipping is not an easy task to perform as most of the transportation companies do not offer such services. Nonetheless, the companies that do, should be experts in this field. And we are one of them. In this guide you can read all about: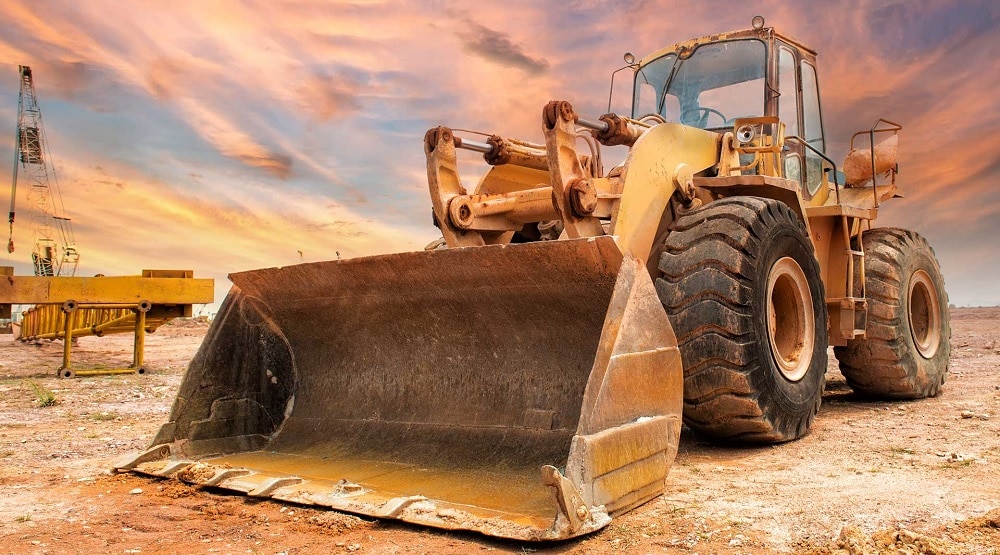 ---
What is heavy equipment shipping?
Heavy equipment shipping is the transportation of oversized vehicles or any equipment that:
– exceeds weight restrictions of 18, 000 lbs of gross weight.
– is more than 15'' long, 7' wide or 8' high. If the cargo is longer, wider or higher it is considered oversized and needs a special trailer to be transported. RVs, travel trailers, pickup trucks with utility beds, limousines, boats and yachts, construction vehicles, farm machinery are good examples of oversized cargo.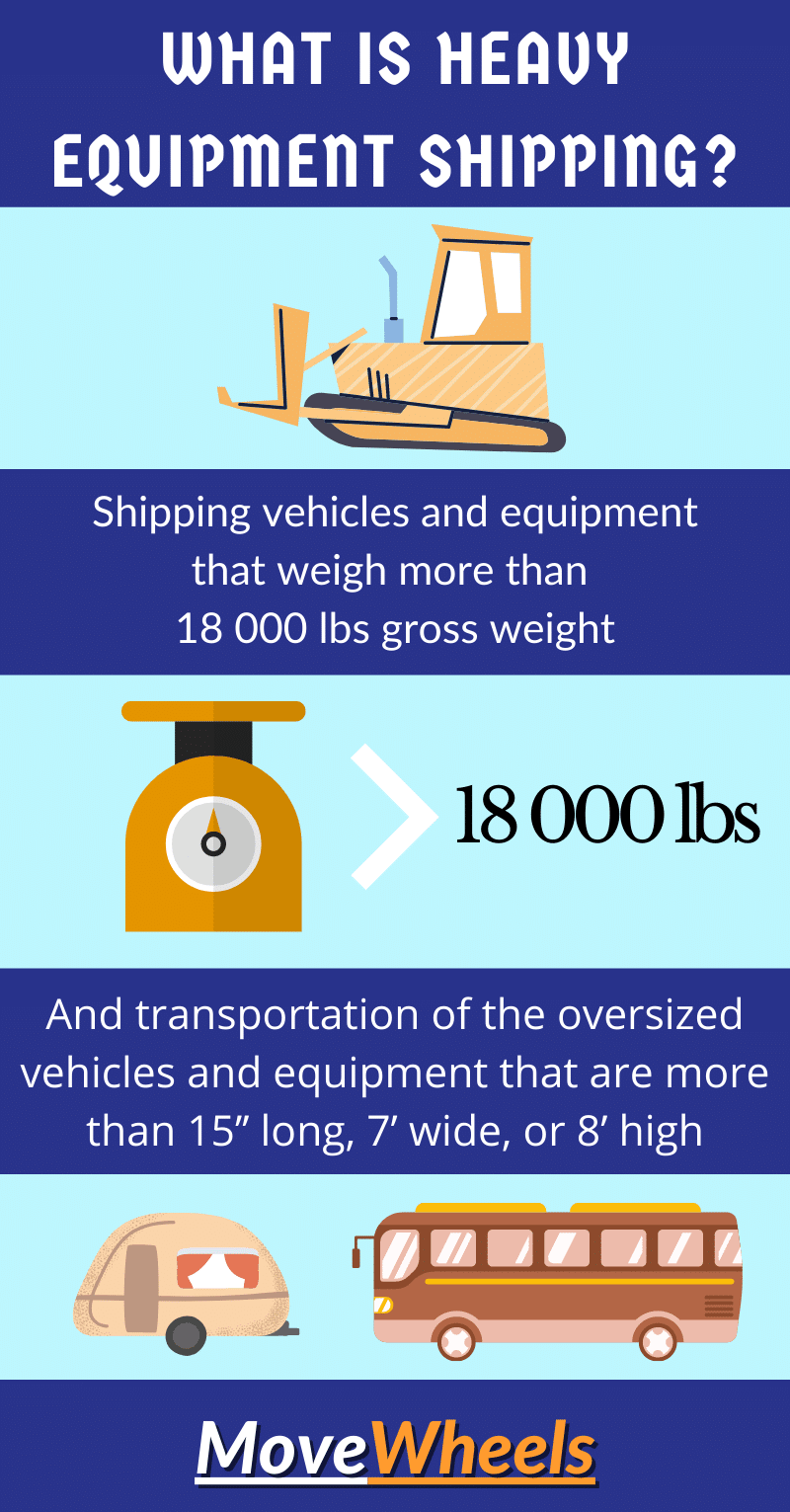 The services moving companies offer may vary a lot. Heavy equipment transportation includes farm tractor hauling, excavator shipping, commercial truck shipping, and many others. The services solely depend upon the nature and scenario of the customer.
Some customers try to find a cheaper service; others want to ship the cargo with the most reliable company. In both cases, MoveWheels company is the best option since we provide you with the most reasonable price and can offer you different options to ship your cargo.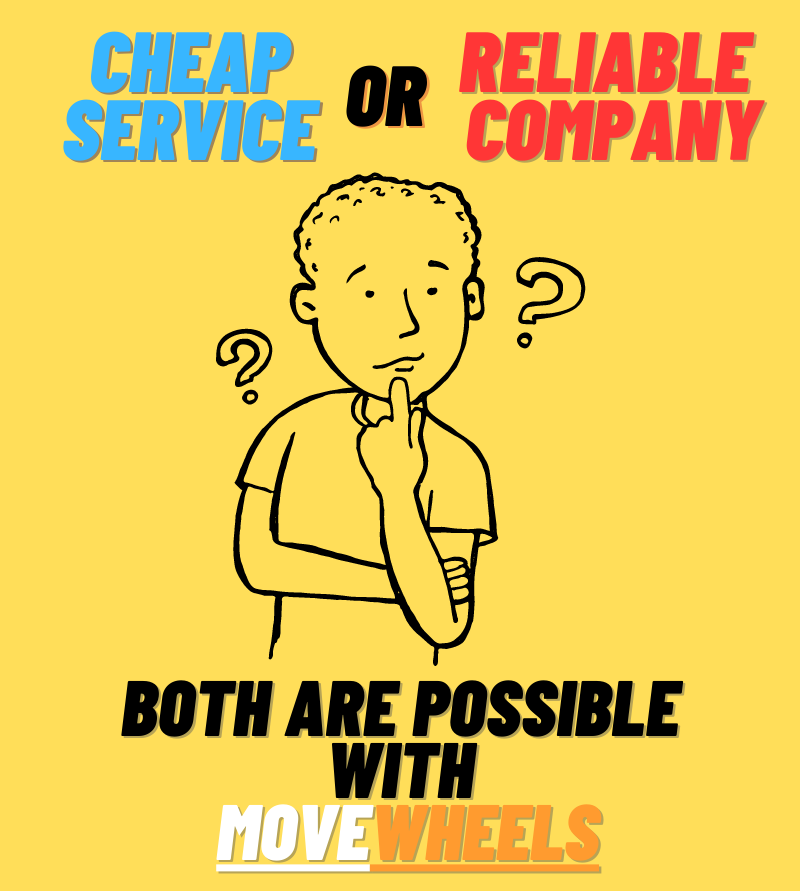 ---
What types of heavy equipment do we ship?
MoveWheels Auto Transport does not just ship vehicles. We can help you with moving any type of oversized cargo and heavy equipment from forklifts and trucks with utility beds to all kinds of tractors and other industrial equipment.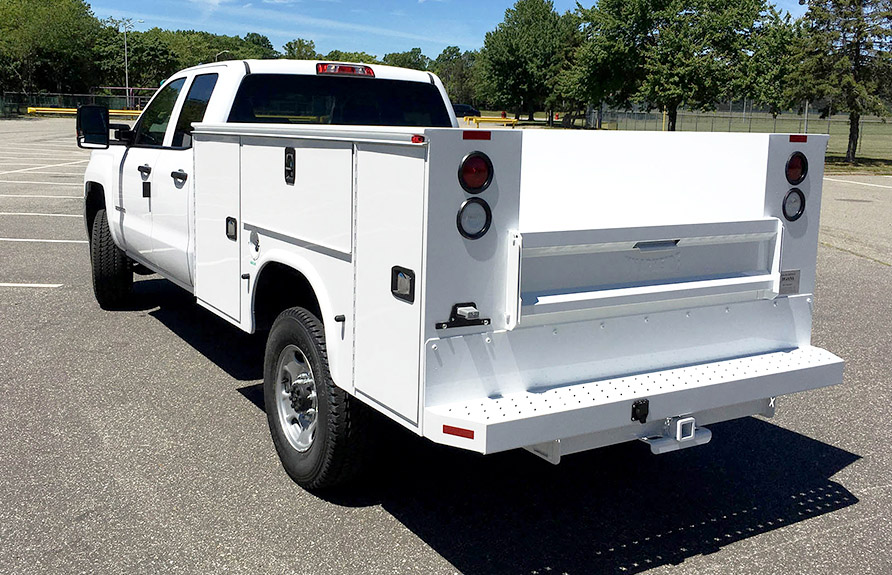 Shipping oversized cargo requires the attention of professionals. We have been in this business for more than 11 years and our company has a large team of shipping agents specialized in shipping heavy equipment. We have shipped the equipment of John Deere, Ford, Caterpillar, GMC, Bobcat, Isuzu, Freightliner, Peterbilt, Kenworth, Vermeer and many more. We received hundreds of 5 star reviews – just check TrustPilot and Transport Review and you will see it with your own eyes.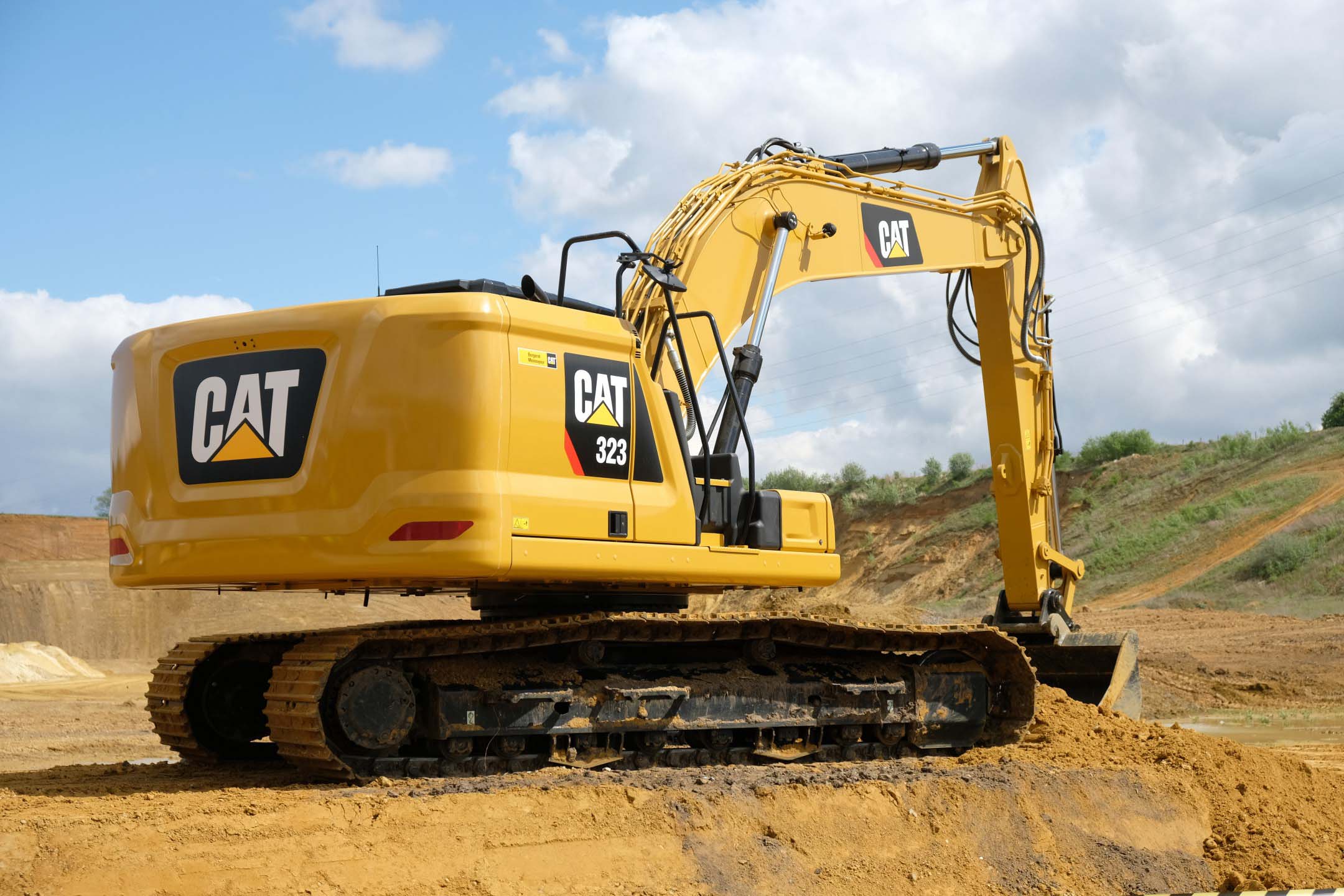 Here are some types of heavy equipment and oversized cargo we have recently transported:
– buses, RVs and travel trailers (you can also read more about shipping these kinds of vehicles here);
– pickup trucks with utility beds;
– dump trucks;
– forklifts;
– bulldozers;
– excavators;
– tractors and other kinds of agricultural machinery;
– pile drivers and trenchers.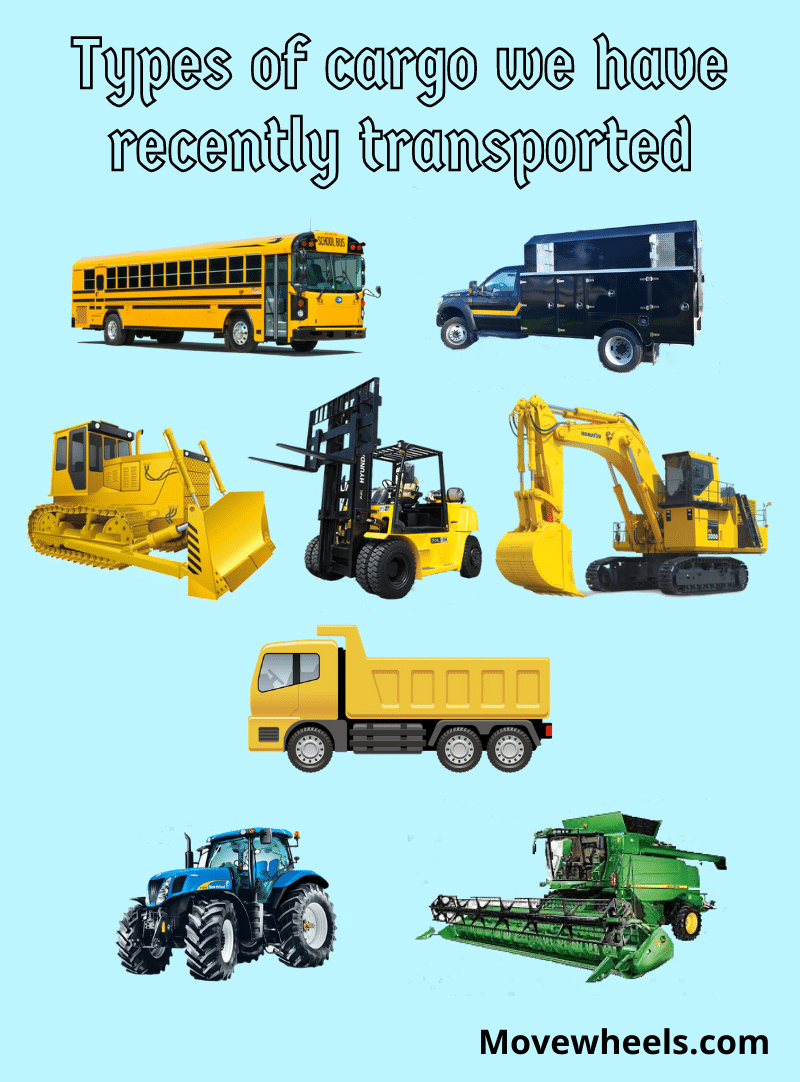 If you haven't seen the type of the vehicle you want to ship, do not hesitate – contact us via call or follow this link to request the quote and we will be happy to help you!
---
Shipping modified and oversized vehicles
When shipping modified vehicles across country it is important to understand that the cost may be higher than shipping a stock one. Transportation cost is based on different factors such as the distance, size of the vehicle, time of the year, and the carrier availability on the route.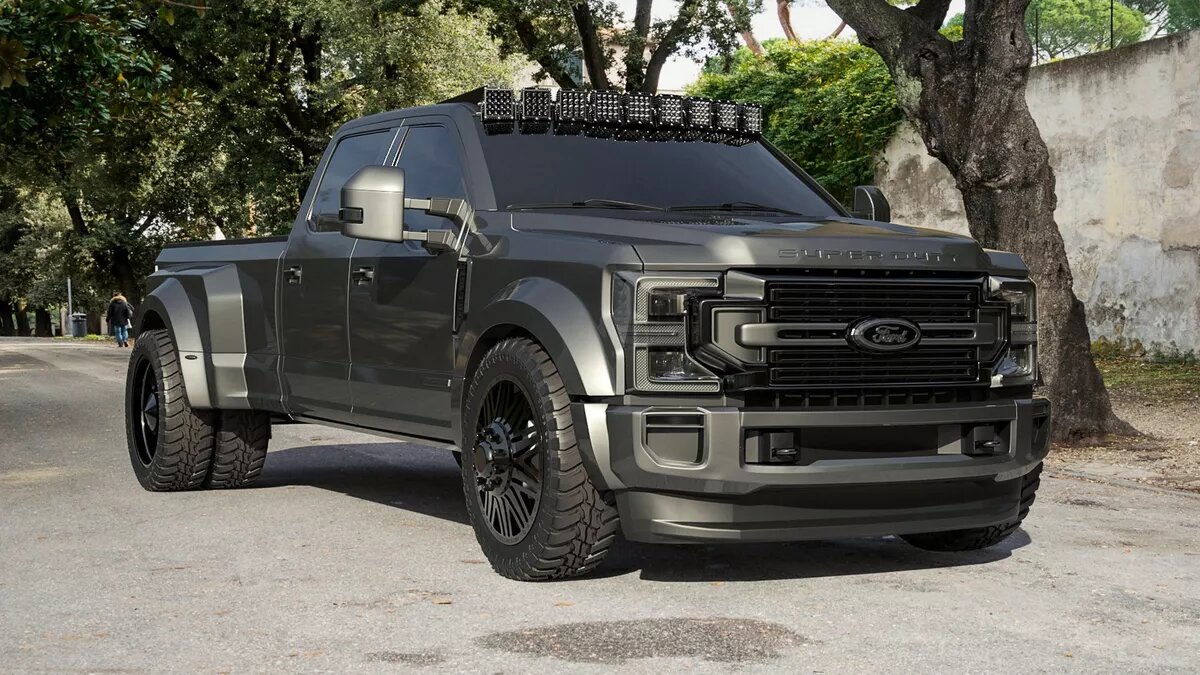 The most significant modifications are usually applied to SUVs and pickup trucks. There can be wider or uplifted tires, oversized bumpers, any kind of racks that are not stock such as roof rack lights and so on.
And even some really crazy modifications like this one 🙂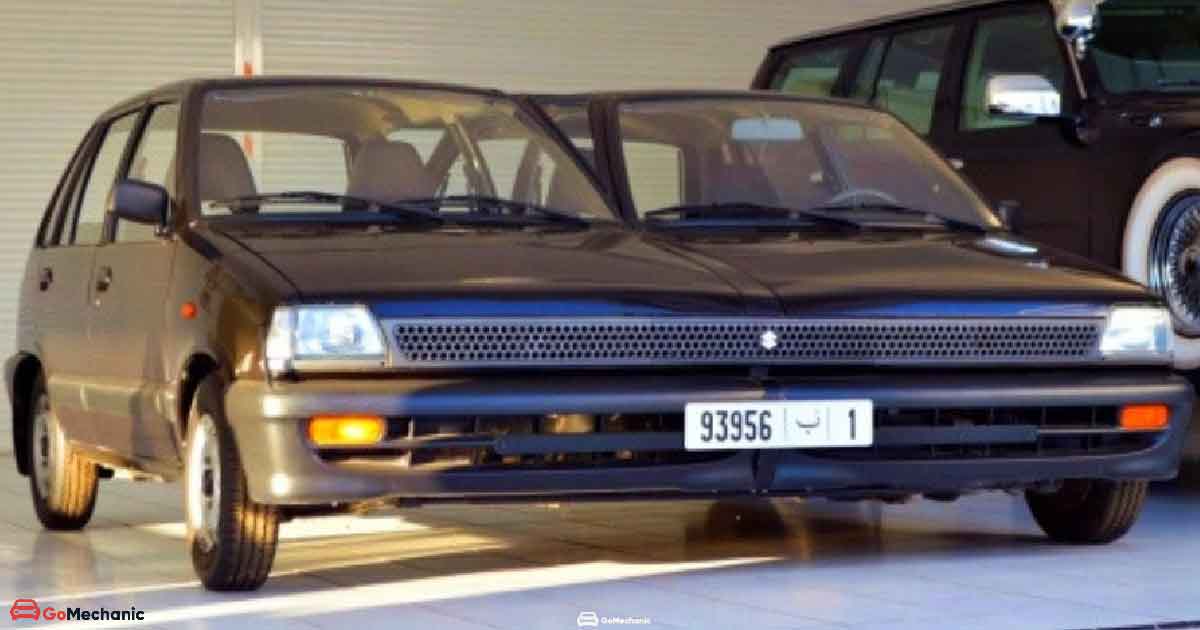 The size of the vehicles can also be modified. Sometimes pickup trucks have different types of utility beds which affect the vehicle's length, height and of course weight. So instead of being shipped on a usual 8-car hauler, a flatbed may be required.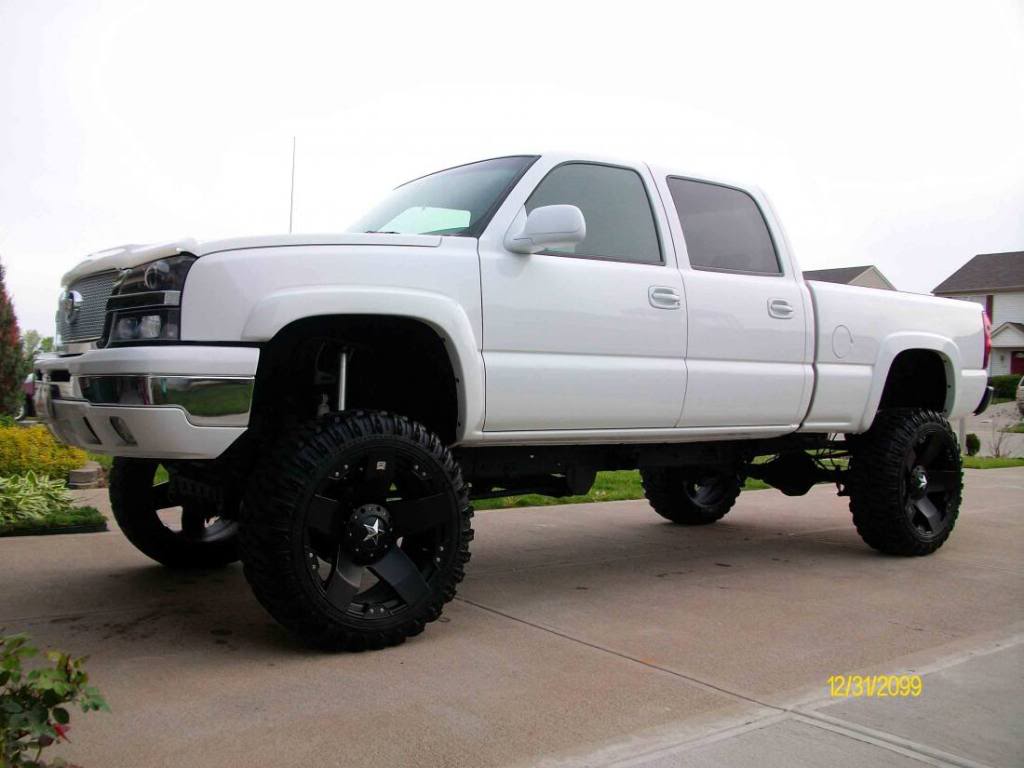 Finding the right company to transport your oversized vehicles may be difficult. Many companies lack the experience of shipping such vehicles and may promise lowball prices just to get their money and will not pay attention to specifications of the vehicle shipped. Sometimes it may result in damages, extra charges at the drop off locations or other issues.
To transport an oversized or a modified vehicle we need:
– year, make and model of the vehicle;
– exact dimensions: length, width, height, weight, wheelbase;
– condition (operable or not);
– modifications (roof rack, uplifted tires, spoilers etc);
– photos of the vehicle;
– time frame of the transportation (especially if you have any deadline for pick-up date);
– pick-up and delivery zip codes.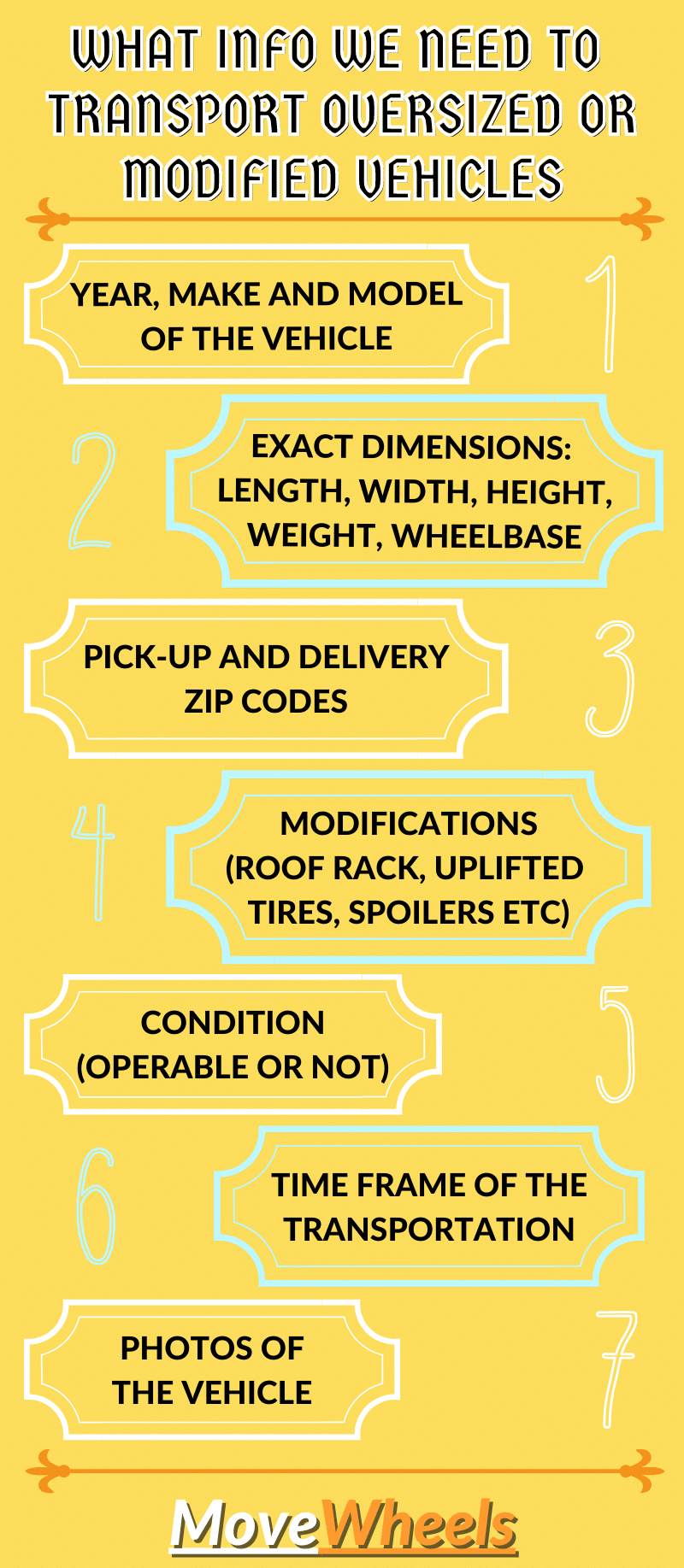 If you need to ship your vehicle ASAP, do not hesitate – contact us via the phone or just request a shipping quote following this secure link and we will provide you with the customized quote within 30 minutes.
---
Types of trailers used for heavy equipment shipping
Choosing the right type of trailers to ship your vehicle is pivotal in order to perform the move safely, and for our company it is crucial to ensure that you have the best experience shipping your equipment with us.
There are 4 types of trailers that can be used in this case:
– flatbed truck.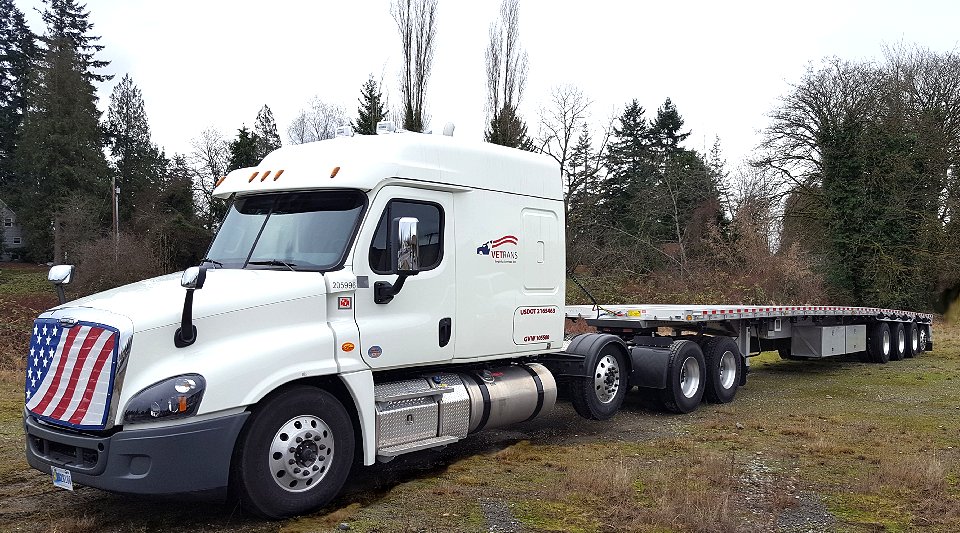 Typically, these types of trucks are used to transport heavy loads that won't be compromised in bad weather or on rough roads. Their unique bed design is ideal for loads that have non-standard wheelbase. A flatbed truck is usually 48 feet long, 8.5 feet wide. It's maximum freight weight is 48,000 pounds and the load height should be under 8.5 feet.
– step deck or drop deck truck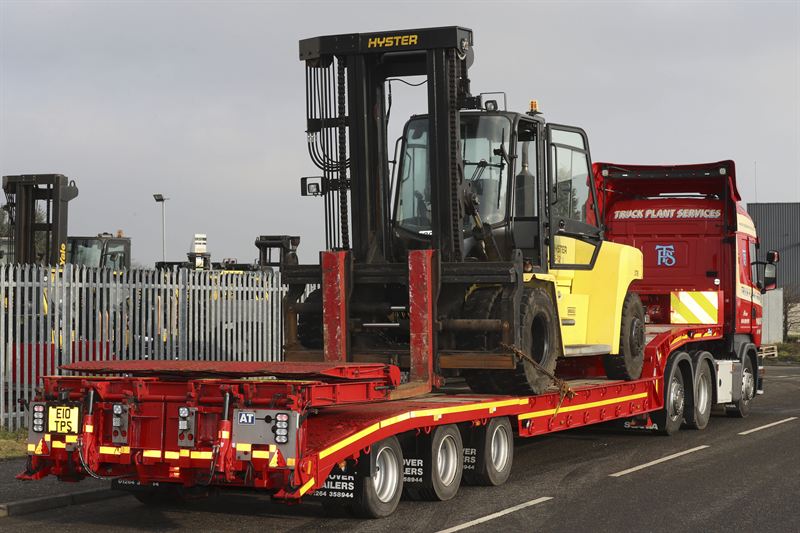 Step deck trailer, which is also called a drop deck trailer, is a type of trailer with two deck levels: an upper deck which is 11 feet long and a lower deck which is 37 feet long. So the length for a standard step deck trailer is 48 feet, but oversize loads can be hauled on trailers up to 53 feet long.
As well as a flatbed trailer, a drop deck freight weight is 48,000 pounds but the load height may be up to 10 feet for lower deck and 8.5 feet for the upper deck.
– lowboy truck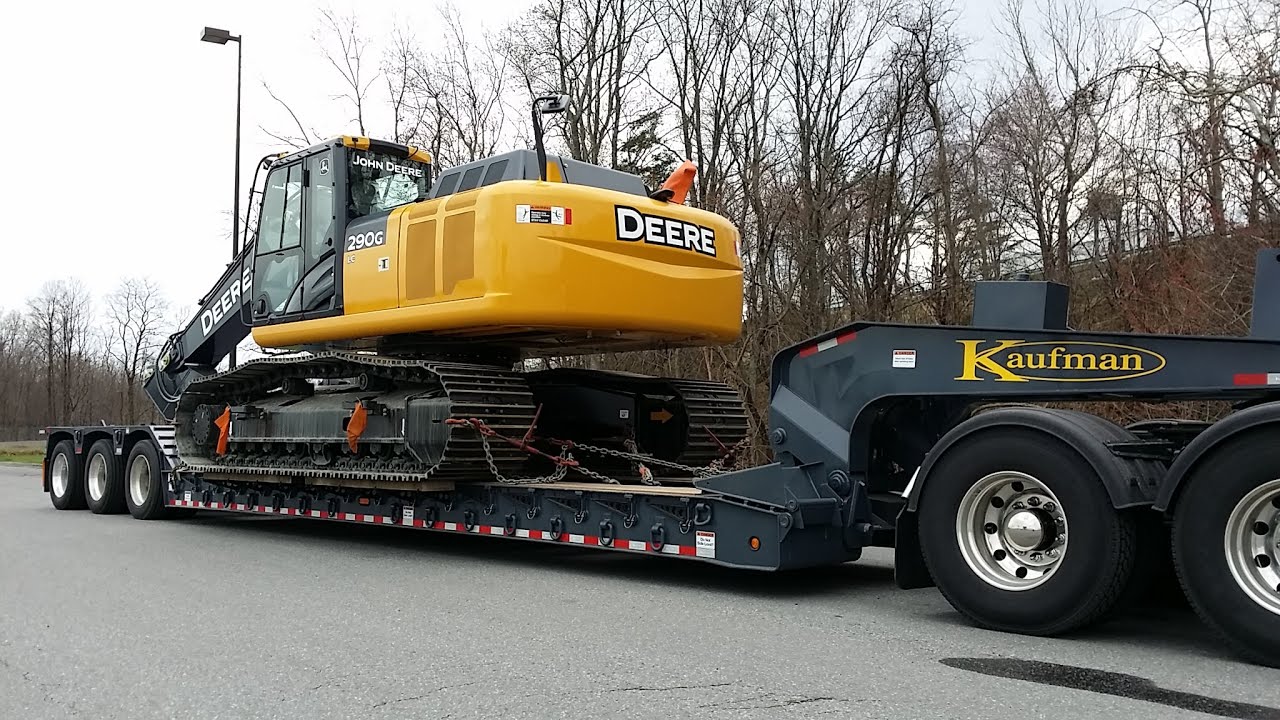 Lowboy trailer is the most suitable for moving heavy equipment. Its deck has very low ground clearance (it may vary from 6 to 8 inches) which offers the ability to carry the loads with the height up to 12 feet.
The weight capacity of this type of trailer is 40,000 pounds but it can be increased up to 80,000 pounds by adding additional axles.
– big rick truck. It is a large truck with an enclosed trailer which is mostly used for moving forklifts, UTVs, engines and so on.
If the heavy equipment is more than 12 feet high, it's still possible to transport it. In such cases lowboy trailers are used and special escort service is required to ensure the safety of such transportation.

Escort cars go before and behind the trailer to warn other vehicles and make sure the road conditions are suitable for the transportation. In case there are heights or any other restrictions the escort drivers send messages to the truck driver and change their route. Escort cars as well as the trailer itself have flashing lights and special signs "oversize load".
---
What is the price, and how long does it take to ship heavy equipment?
Shipping any vehicle that exceeds standard dimensions requires individual approach. The price can vary greatly depending on the great number of factors such as size of the heavy equipment, availability of the required type of trailer on the route, weather conditions and mileage.
Below you can see the estimated rate for the transportation of heavy equipment, but we would highly recommend you to contact us and we will provide you with a more precise quote.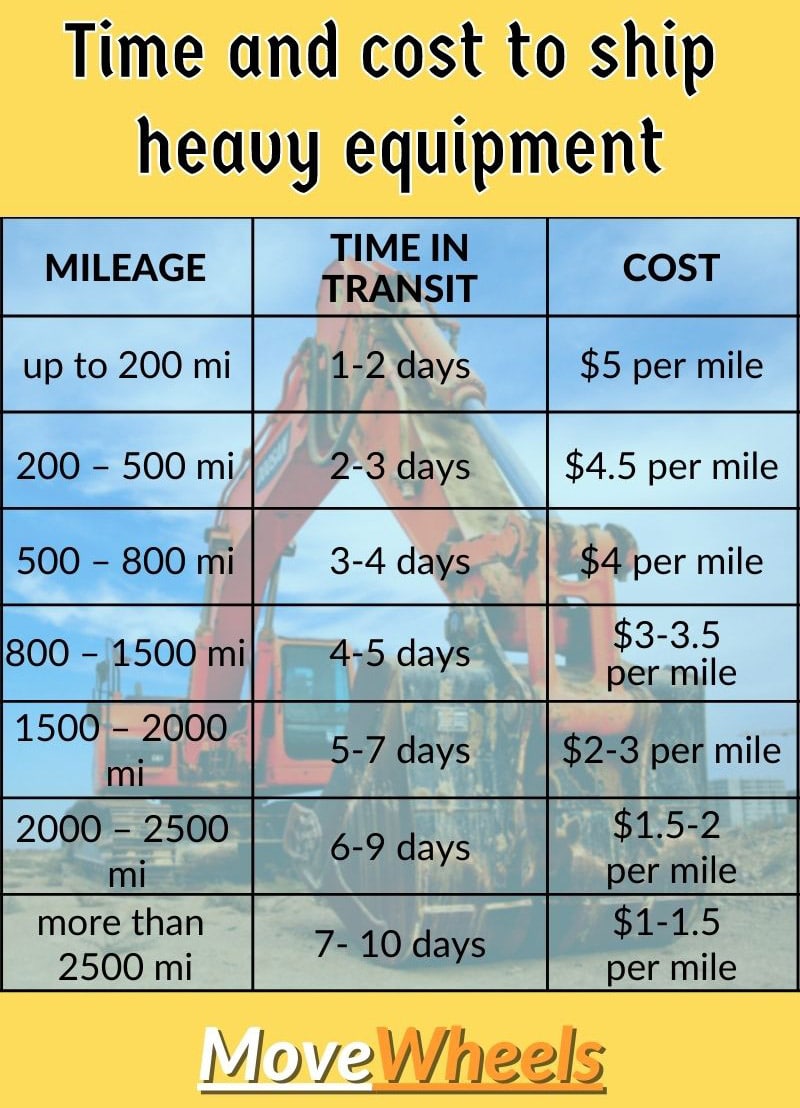 ---
Heavy equipment haulers near me
While surfing the Internet looking for a carrier company to ship your heavy equipment, make sure to choose the best one.
When you choose MoveWheels Transportation Company, we make sure you get exactly what you expect and we do our best to meet all your needs. We have our own database of the best equipped carrier companies with certified drivers who are ready to provide you with the best service near you.
Here's how you can benefit from choosing our company's services: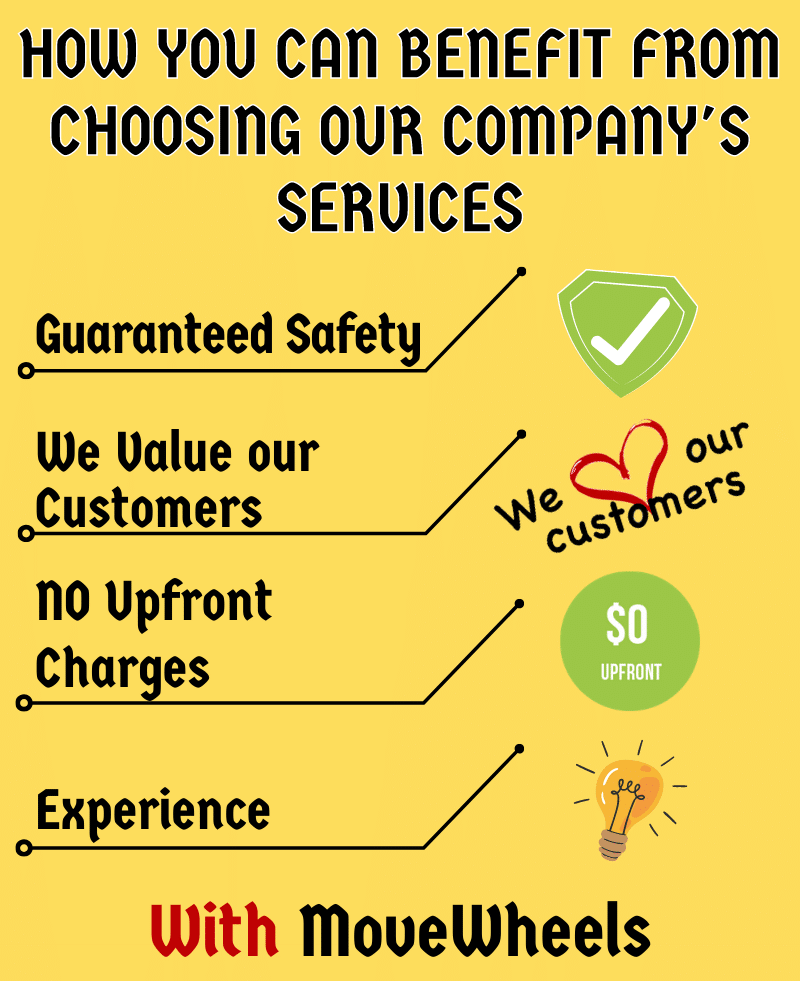 Guaranteed safety
Safety is our top priority. Before assigning a carrier to transport your equipment we always double check all the insurance paperwork and we also check the trailer for any issues to ensure the transportation process will go as supposed without any surprises.
We Value our Customers
We value the trust you have in us for the safe and timely shipping of your load. Our team is always online to keep you updated and you can reach us via call or email even after hours.
Pricing and NO upfront charges
We offer you the best price which is based on previous shipments and we always provide you with a quote that includes ALL fees, taxes, insurance and door-to-door delivery. We do NOT require any payment upfront. You only pay us when the job is done.
Experience
We have been working with heavy equipment for more than a decade and our experienced staff is ready to help you in any situation. If you are stuck and cannot find a carrier, just contact us via call or email and we will send you a quote within 30 minutes.
---
Preparing Your Heavy Equipment for Transport
Heavy equipment shipping or oversized vehicle shipping is much more challenging than transporting a regular sized sedan or even a pick-up truck because of the special preparation process.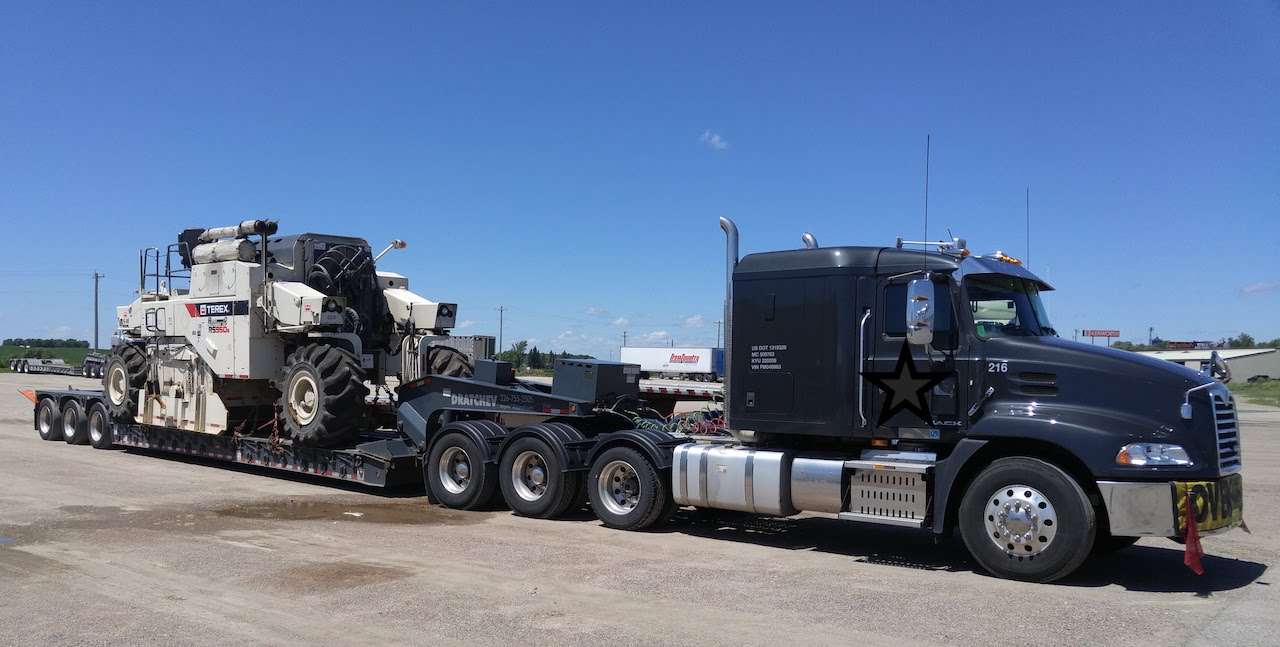 Before shipping a heavy equipment you have to not only clean it so the driver could see pre existing damages if there are any and note them down in the BOL, but also prepare the equipment according to the standards required for its type. The carrier company holds most of the responsibility for the shipment but the preparation process depends on you as well.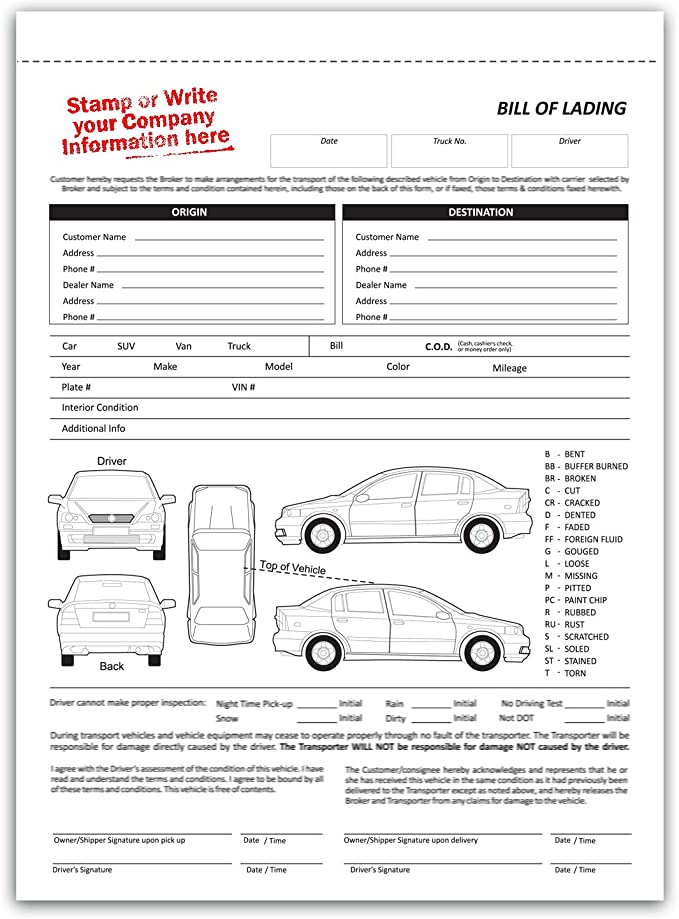 If there are any fails during the preparation process, it may affect the transportation and result in an accident with damages to the vehicle or even injuries. In such cases, it is likely that the carrier's insurance company will deny the claim in the case of any damages and of course all sides of the shipping process would like to avoid all this.
If you are new to shipping heavy equipments you can take a look through the tips below that will help you get the equipment ready.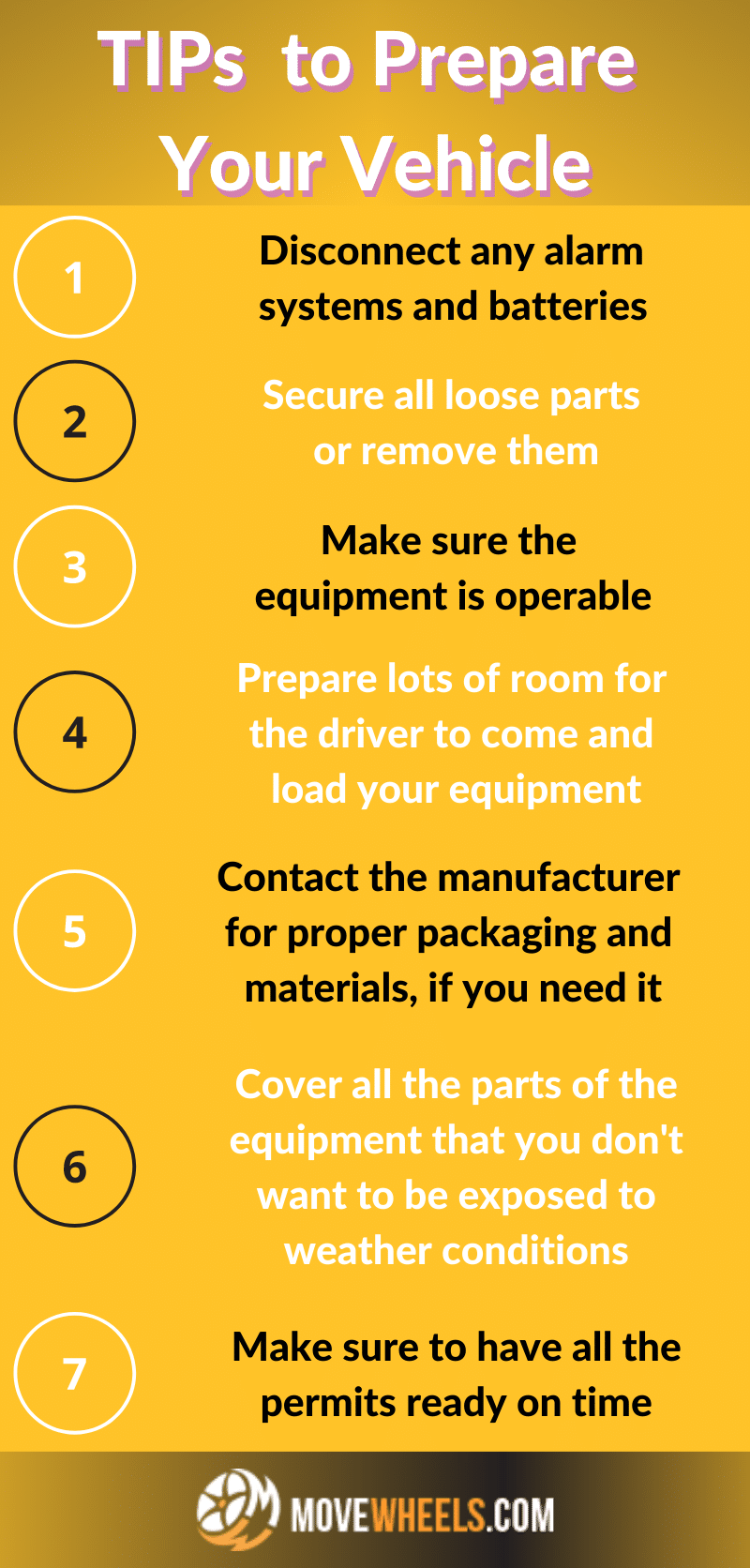 – disconnect any alarm systems and batteries;
– secure all loose parts or remove them;
– make sure the equipment is operable if it has to be driven on the trailer or if it will be shipped overseas with the Roll on/Roll off method;
– prepare lots of room for the driver to come and load your equipment;
– if your equipment needs to be packaged before the transportation, you may contact the manufacturer for proper packaging and materials;
– cover all the parts of the equipment that you do not want to be exposed to weather conditions unless it is shipped in an enclosed trailer;
– make sure to have all the permits ready on time.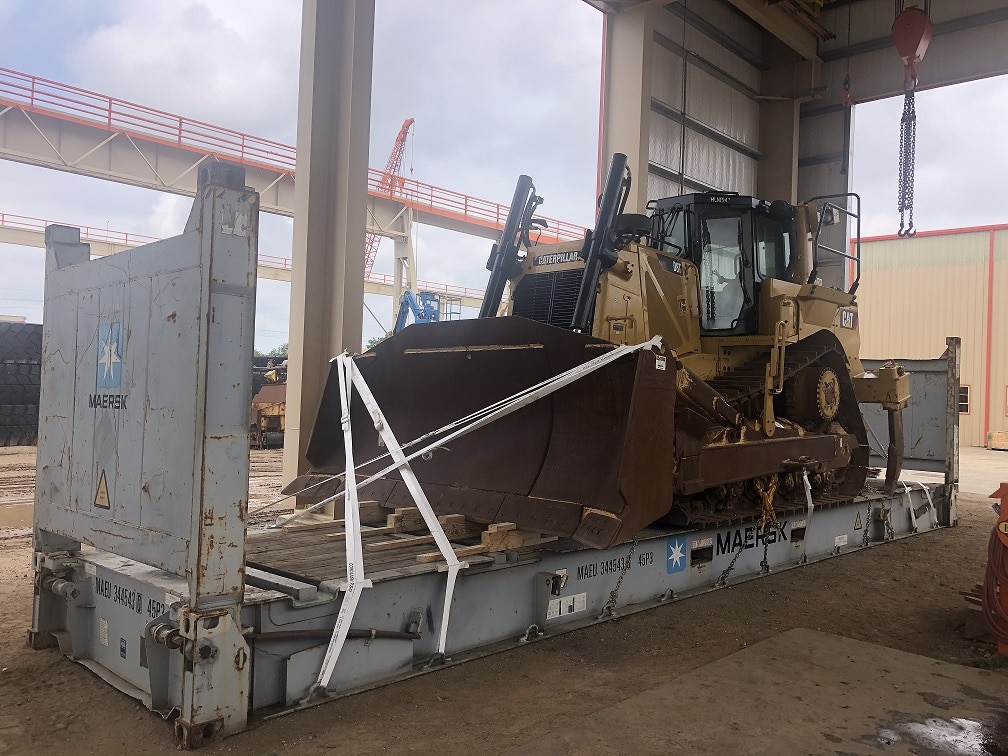 If you are planning to ship the equipment overseas, failure to follow some necessary precautions could be catastrophic. Make sure to minimize the risks of the shipping process by following the steps above. You may also contact the company that manufactured the equipment to get more details on the preparation process.
---
Railway transportation, when it can be used and why?
Railway transportation is a rather good option when one needs to move heavy equipment. It's suitable for extra-large equipment that is more than 8.5 feet wide and more than 13 feet high. Railway platforms have larger capacity; they can fit vehicles which are up to 17 feet high, 11 feet wide and weigh around 500 000 pounds.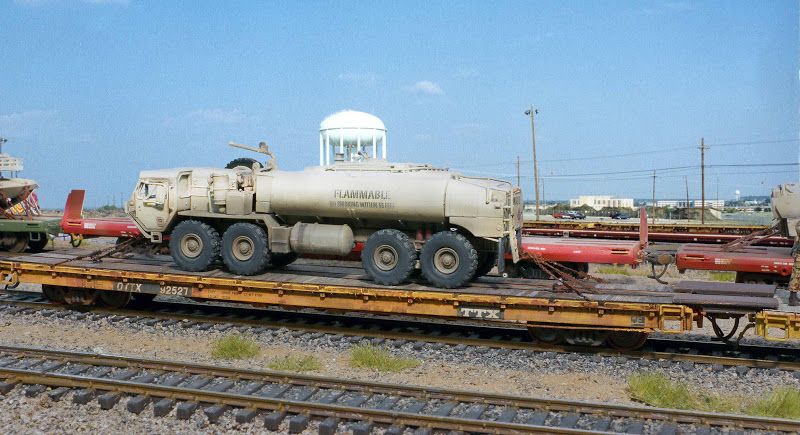 It's also a better option if you are planning to move multiple vehicles that are quite long and heavy and cannot fit on 1-2 trailers which are 48 feet each.
In such cases we would recommend you to turn to railway transportation, but hire a carrier company to transport the equipment from your location to the railway station and then from railway to the exact delivery location.
---
What is the insurance coverage policy?
Our company is bonded and we work only with insured carriers that are running all 48 states. We also work with shipping companies who can transport any kind of heavy equipment overseas for example to Alaska, Hawaii, and Guam). The insurance coverage may vary from $150 000 to $250 000 per one unit.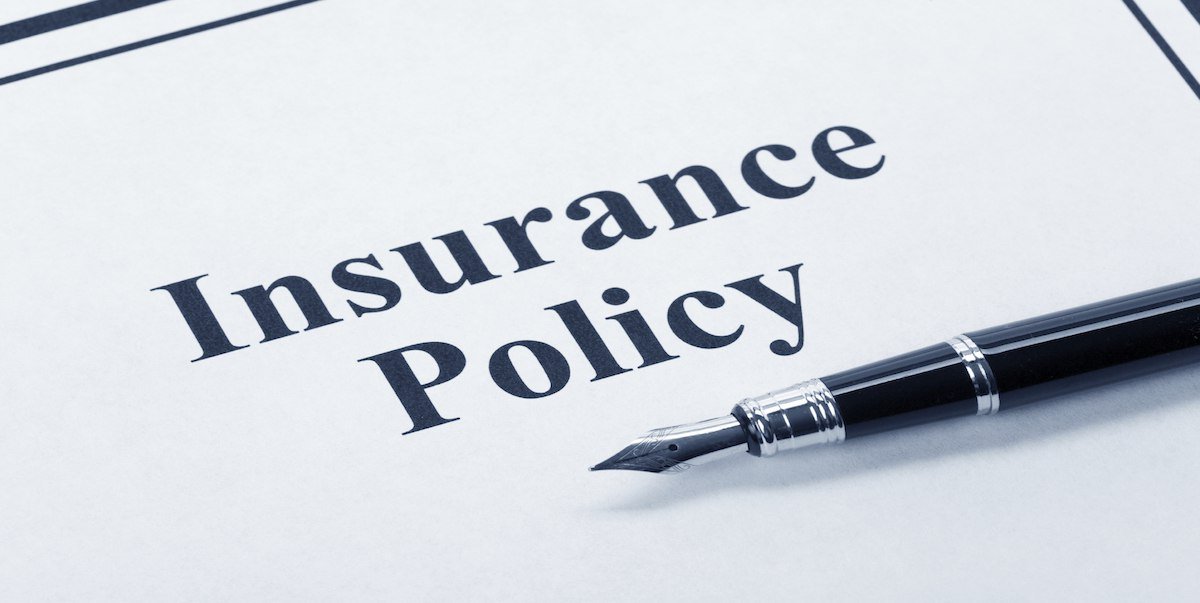 When the driver arrives at your pick-up location, he will check the unit for any pre-existing damages and if there is any, he will note it down in the Bill of Lading/Condition Report. From your side you will have to check if everything is correct and sign it. This ensures that customers do not try to make damage claims for pre existing issues.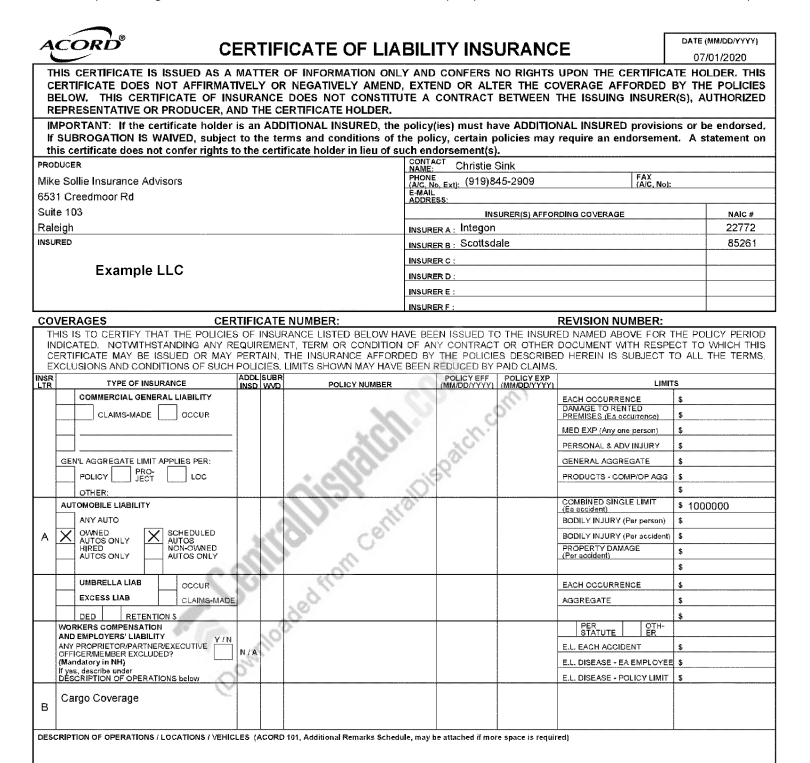 Sometimes it happens that there is no one at the pick-up location or the vehicle is going from an auction, shop or a private seller. In such cases the driver will also take photos of the unit and send them to you as a confirmation of the Bill of Lading.
Once the equipment is delivered to you, you should inspect it for any new damages and if anything, you should write it down in the Bill of Lading/Condition Report and make an estimate in a local workshop, then submit a claim to the insurance company and they will send you a check within a week or two.
---
Overseas Shipping Methods for Heavy Equipment
No matter how far you are planning to ship your equipment, there are 3 main methods of shipping overseas heavy vehicles: Roll-on/Roll-off, Flat-rack and Container transportation.
Here is a quick guide explaining each one of them:
Roll-on/roll-off (RoRo service): This method applies to any equipment that is self-propelled and features wheels or treads. It involves simply driving the machine onto the ship and then off when it arrives. After the unit is loaded on the vessel, it is strapped to the deck to ensure it is properly fixed and does not move during transport.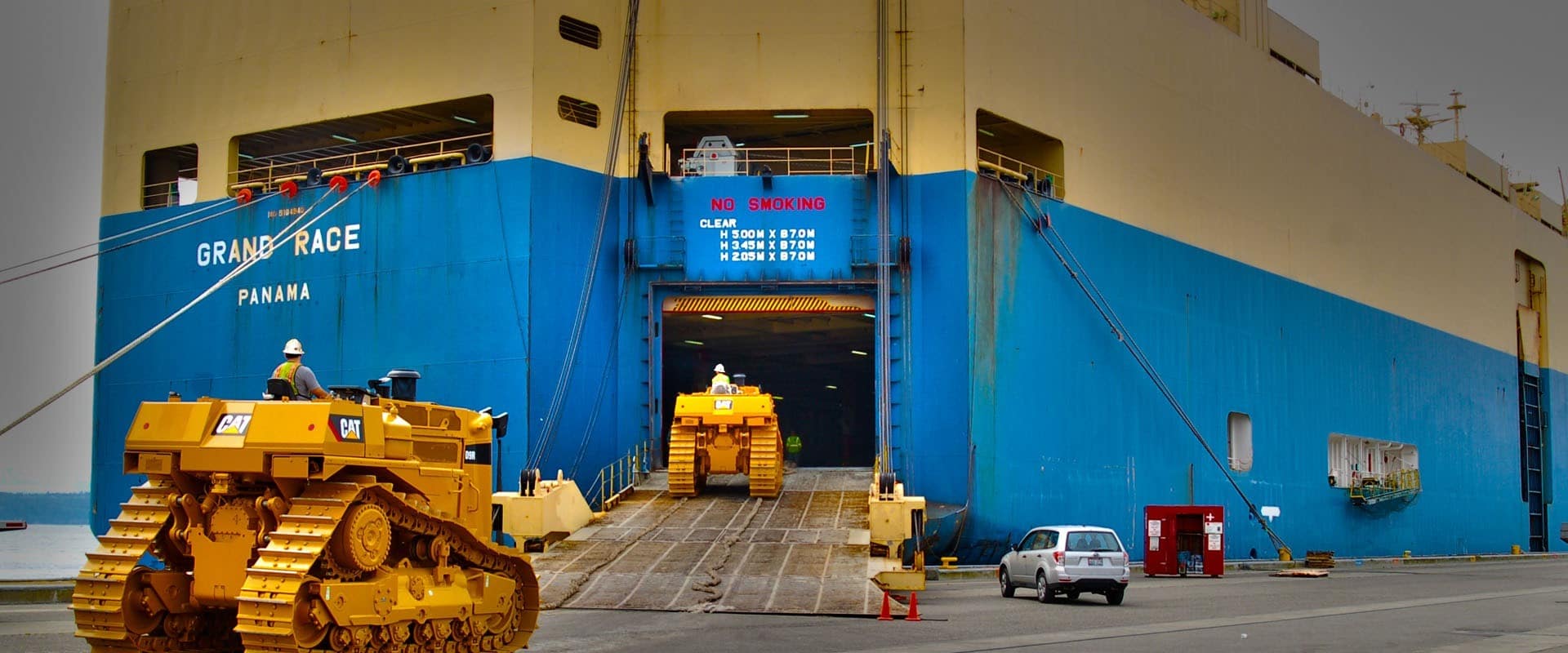 This method is the most common and the most affordable one but remember that sometimes companies have a 15-foot height restriction for the loading ramp going into the hull of the ship.
Flat-rack: If the equipment you are shipping cannot be driven onto the vessel on its own, it will be loaded onto a rack that will be stacked on the deck of the ship using a crane or forklift depending on the size of the equipment.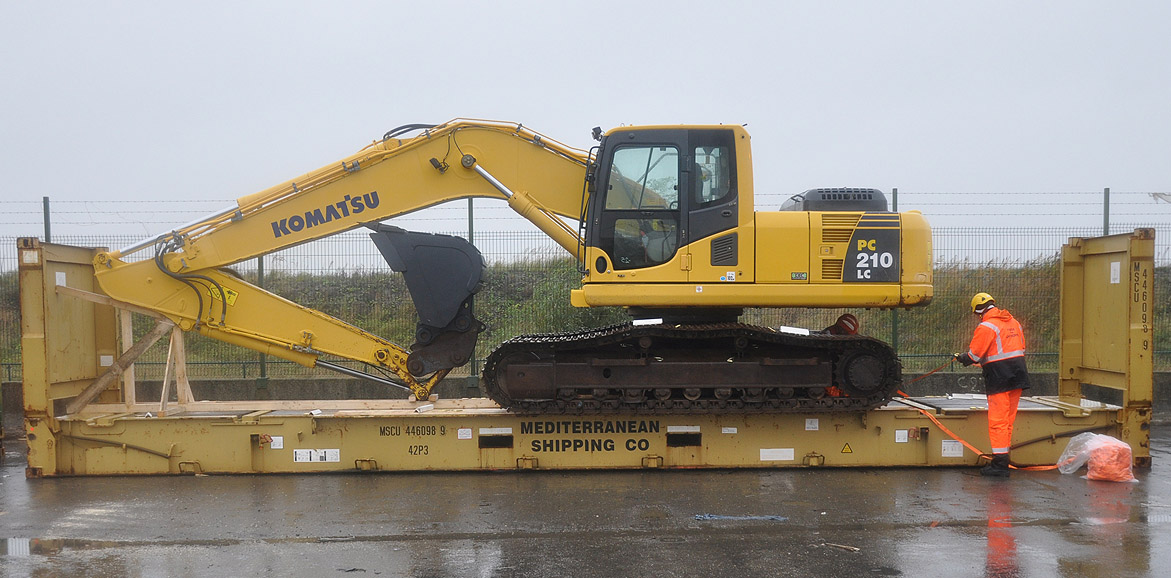 Container shipping: If your heavy equipment can fit in an enclosed container, then you can definitely choose this transportation method. Container may be of different sizes: 20 feet long (8 feet wide, 7 feet high), 40 feet long and 45 feet long (9 feet wide, 8 feet high). The containers are stacked onto the vessel and carried to their destination, where they are unloaded with a crane.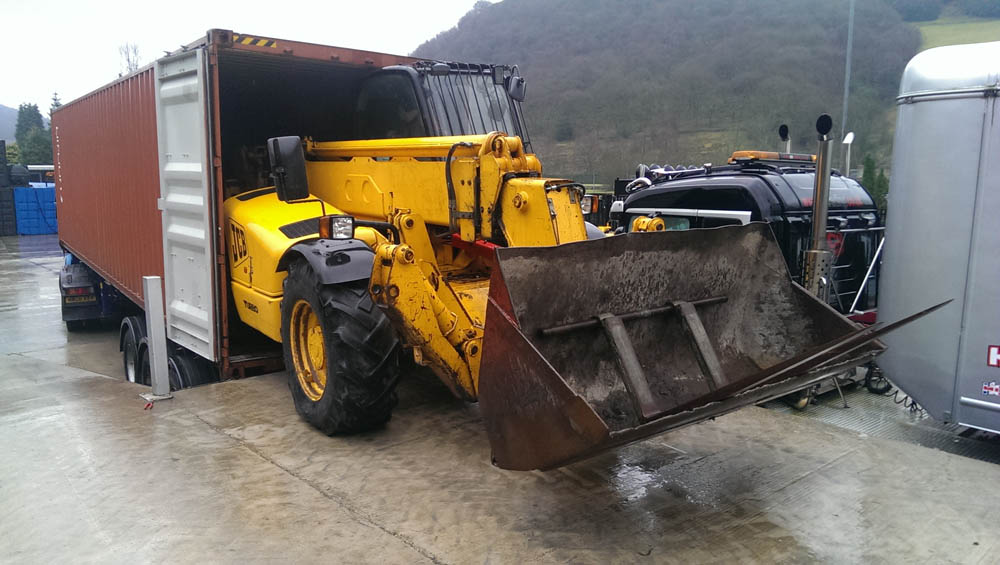 The only disadvantage of shipping via container is that it mandates that the customer dismantle the equipment into separate parts that will fit in a container and make sure they are properly fixed. And it also requires putting the equipment back together again when it arrives at the destination port.
---
Military Vehicle Shipping
As well as heavy equipment shipping, transportation of military vehicles also requires professionalism and extensive experience.
MoveWheels Company has a number of agents specializing in shipping vehicles for the US armed forces. The carriers we work with have all types of trailers to fit different trucks like field ambulances, Foxhound and Panther vehicles as well as different kinds of logistics army trucks.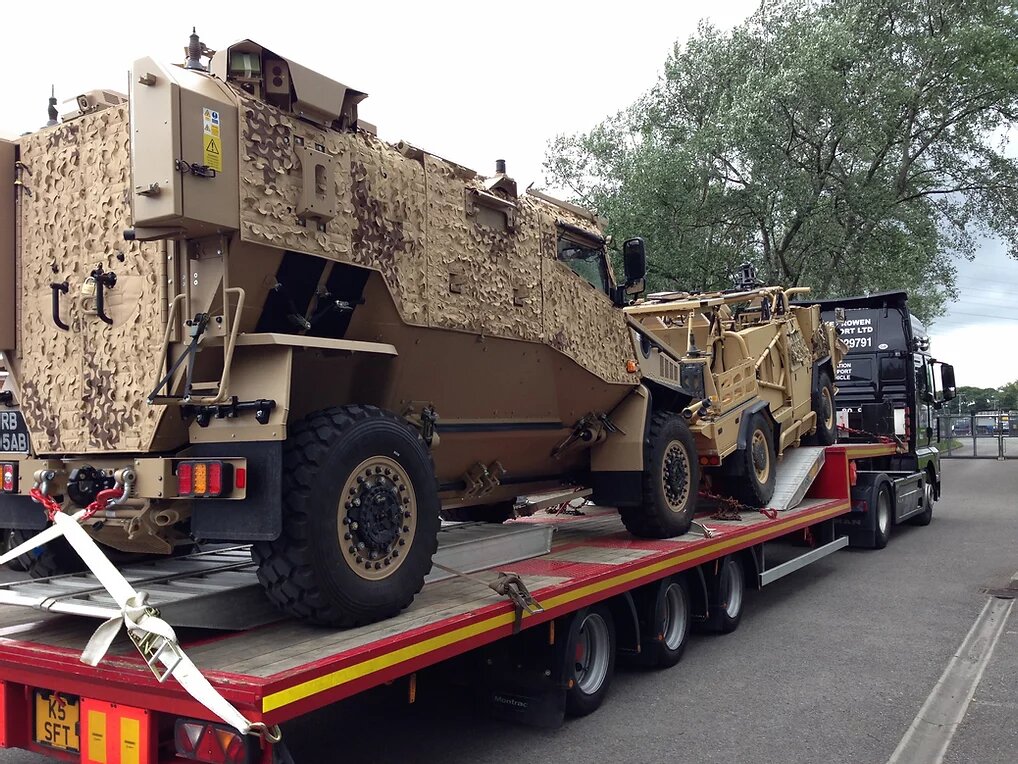 We have been in business for more than 11 years now and it has helped us to create our own database of carriers going within all 48 states. Our experience in the transportation process helps us to ensure that any vehicle you are shipping with us is transported safely. Our highly skilled agents will gather all the necessary information to move your load.
---
What do I need to set up the shipment?
To place an order for the shipment of your heavy equipment you should provide:
– Your full name (and the name of the person who will be receiving the vehicle on the other end unless it's you);
– Your email address and phone number
– Year, make and model of the equipment;
– Condition (operable or inoperable);
– Dimensions and photos of the unit.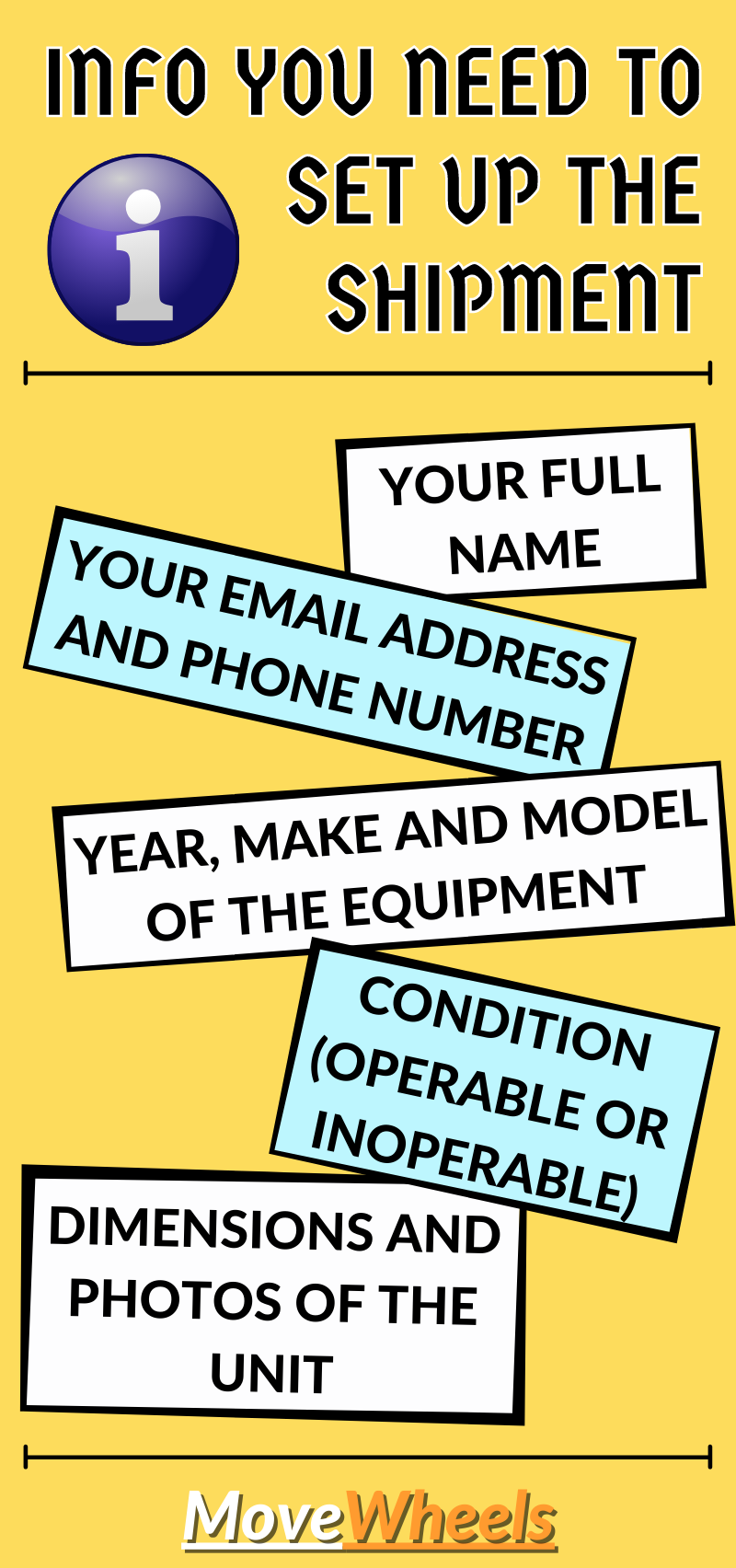 To confirm the booking you will have to review and sign the paperwork that you will receive via email.
---
The Advantages of using MoveWheels company
Shipping heavy equipment or any other oversized cargo isn't as easy as shipping usual vehicles. The transportation process is more complicated, price is higher and more risks are involved since you need to make the necessary arrangements to ensure that your equipment gets to its destination in one piece.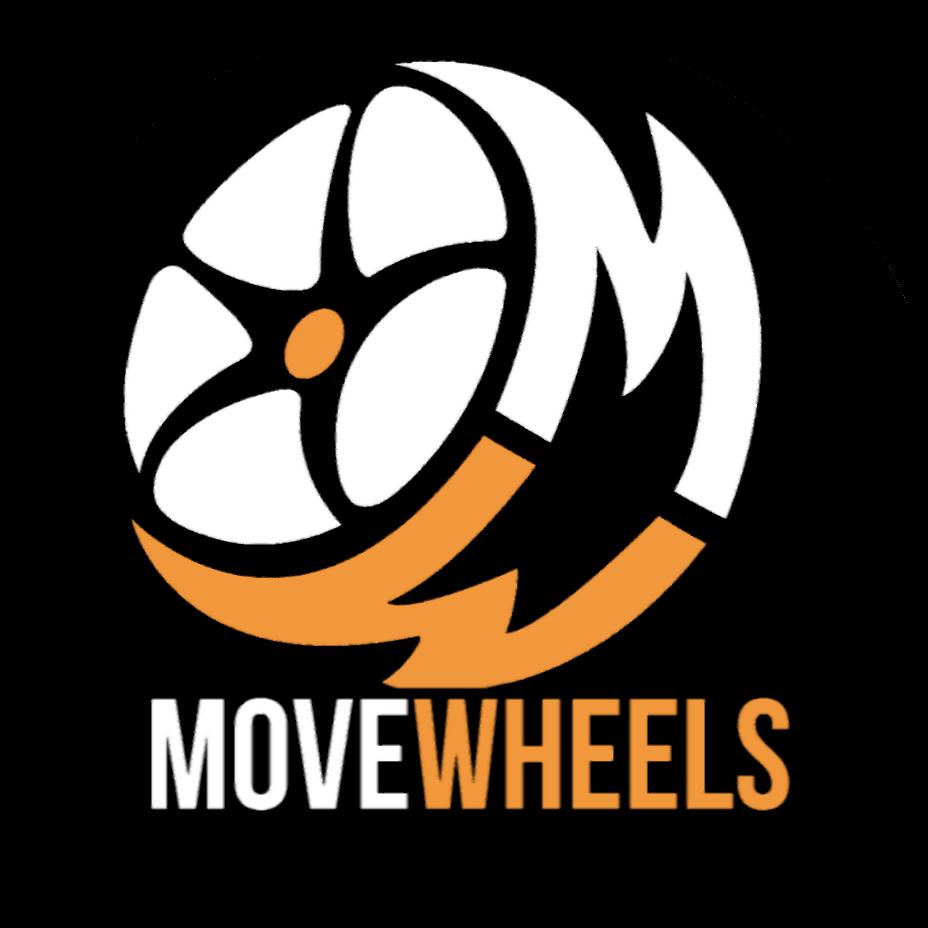 For the perfect shipping process that will not turn into a headache, you need a shipping company who has the ability to ship your equipment within your specific time frame.
Our shipping agents are ready to help you ship your heavy equipment whether it is a backhoe, a tractor, crane, excavator or anything else. Just contact us, provide the information required and we will schedule a trailer for your equipment. Unlike other companies, we do NOT require any kind of prepayment. You only pay once it is confirmed that your unit is loaded on the trailer and is on the way to the drop off location.