Considering a move to Missouri? If so, you definitely need to check this article about moving to the Gateway to the West. There are so many reasons for moving here except for tornadoes of course. We want to make your move much easier and for that we gathered some helpful information and put it in an article that includes the following topics:
Why do people decide to move to Missouri?
How does vehicle shipping work and what is the cost of the transportation?
How does the payment work and what is the insurance coverage policy?
Missouri Car shipping near me
How can I prepare the vehicle for transportation?
Why choose Movewheels?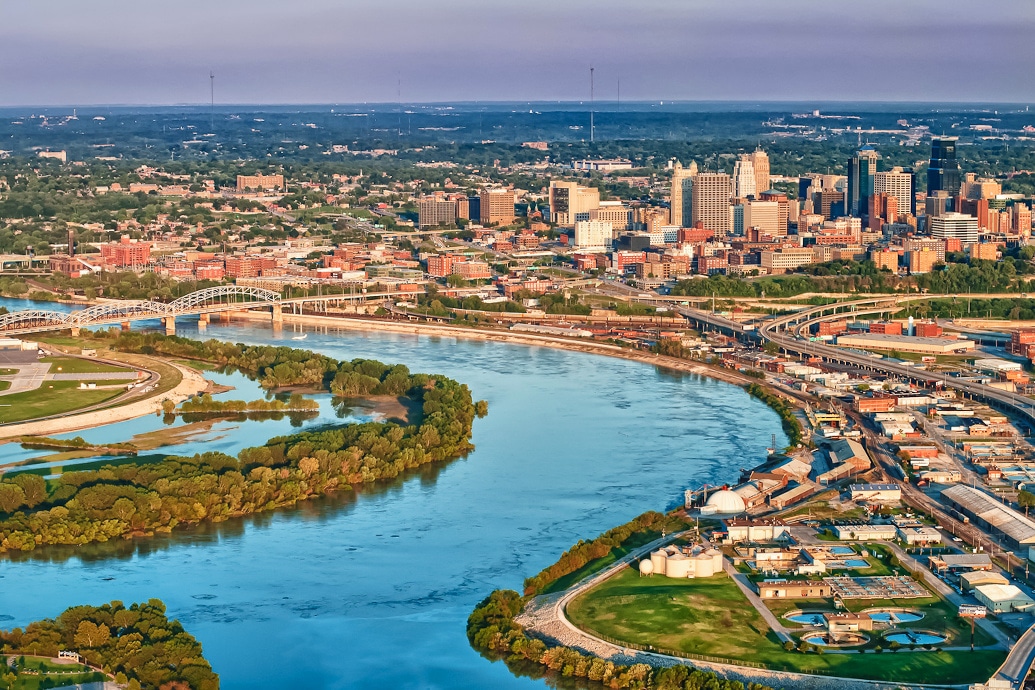 Why do people decide to move to Missouri?
Home to several famous people (including Sheryl Crowe, Dick Van Dyke, and Jon Hamm), delicious food, natural wonders and picturesque landscape, Missouri has a lot to offer. When it comes to overall well-being, Missouri is considered to be among top 10 states in affordability, and it's easy to see why one may want to relocate here. But if you haven't decided on moving yet, let's take a closer look at some pros and cons of moving to the state.  
+ Low cost of living 
According to Affordability Rankings by US News, Missouri is the 7th most affordable state in the country, since it has a progressive income tax system. Therefore the income tax varies from 1,5% to 5,4%. Besides that, Missouri is also ranked as one of the top 10 states to purchase a house for the best price. For example, the median home value is $168,900 while the US median is $235,000.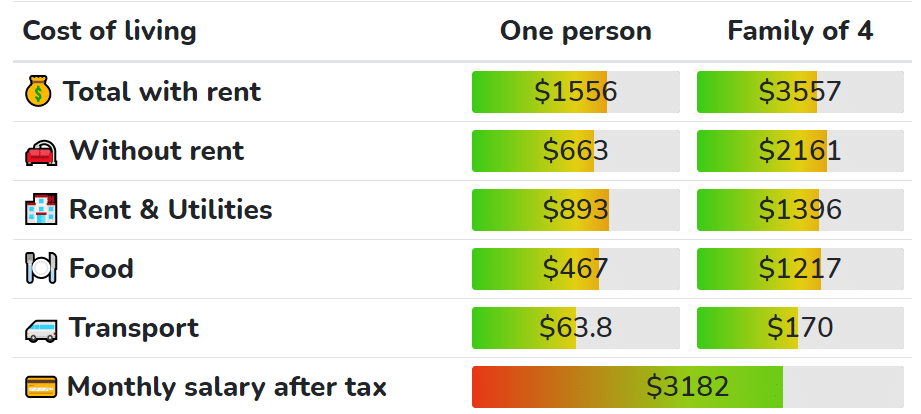 + Growing job market:
Even though Missouri ranks #27 in the US job market, the state economy is growing. Major industries include aerospace, transportation equipment, food processing, chemicals, printing/publishing, electrical equipment, light manufacturing. Missouri also has a growing agricultural technology and biotechnology field.
+ Nature treasures and other attractions:
Tourism in Missouri benefits from the many rivers, lakes, caves, parks throughout the state where everyone can find an activity for themselves. For example, on the Lake of the Ozarks, which has a longer shoreline than the coastline of California, you can try anything from sailing to canoeing, water skiing or paddle boarding. Meramec Caverns also attracts lots of tourists every year. This cavern system is famous for being filmed in the movie Tom Sawyer (1973). Missouri is also famous for being home to Branson, which is also called the "Live Entertainment Capital of the World". The Show-Me State (which is another unofficial nickname for Missouri) has lots of theaters, museums, national parks, and much more.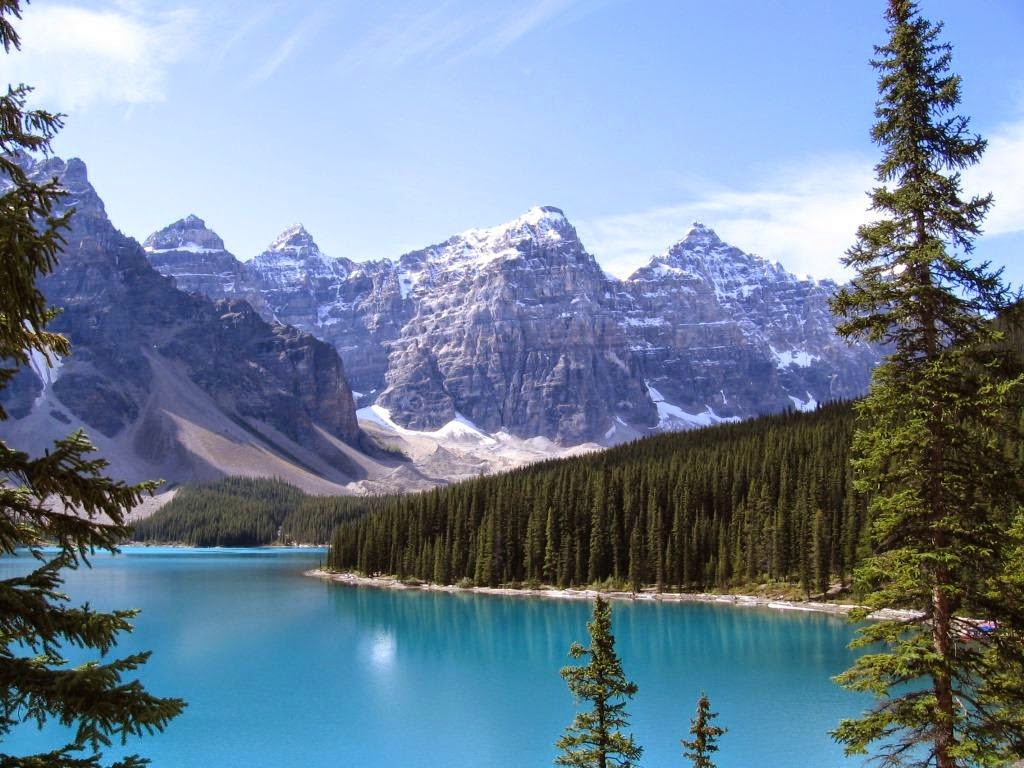 + Friendly people: 
Even though Missouri is a midwest, there's some kind of Southern hospitality and Missourians are probably some of the nicest people you will ever come across.  They are always ready to help and you will be welcomed to every barbecue party at your neighbour's backyard. 
+ Delicious food:
Everyone who has ever been to Missouri, will for sure agree that the state is simply a paradise for a true barbecue lover. It is especially known for St. Louis-style ribs and  Kansas City-style barbecue. But of course, we cannot leave out other popular delicious food like gooey butter cake, toasted ravioli and of course famous St.Louis-style pizza. 
– Tornadoes:
Of course each state has its disadvantages and Missouri is not an exception. Probably one of biggest cons for moving somewhere are nature disasters that are common for a particular area. For Missouri, tornadoes are such disasters. Located in Tornado Alley, the Show-Me-State has more than 30  whirlwinds a year and in 2010 the state even experienced twice more than usual.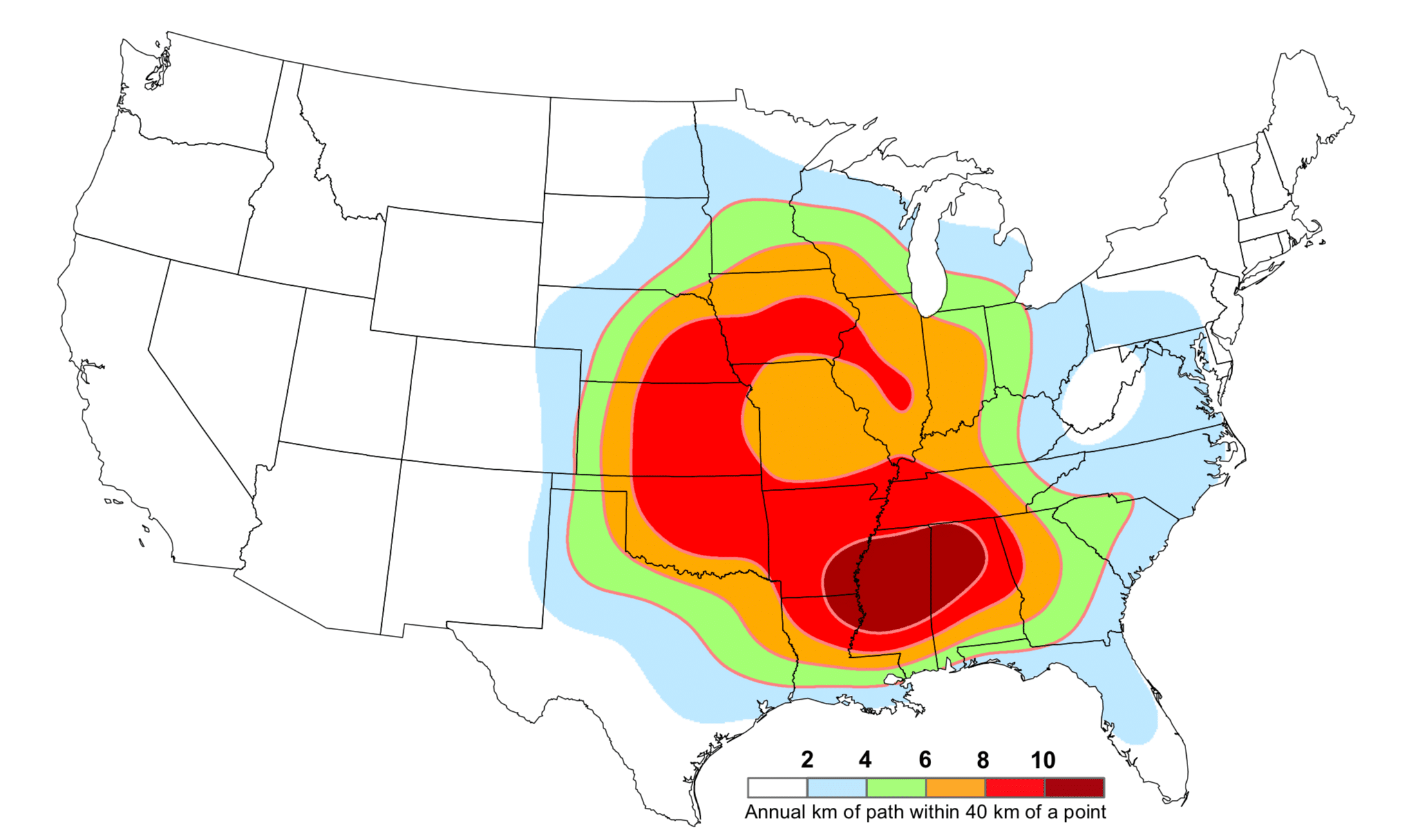 –  Freezing winters:
Missouri is known for its humid climate, but even hot and humid summer does not seem to be that bad as humid winters with severe ice storms that cause power outages and road accidents.
– High crime:
The last, but definitely not the least thing to ponder about is high crime, in particular in Kansas City, which is known as one of the most dangerous cities in the country. For example, the national median is 4 crimes per 1000 residents, while in Kansa City it's 14 crimes and unfortunately, it doesn't seem to be decreasing anytime soon.
But every state has its pros and cons, so first of all think of what is the most important for you and how you can avoid facing the disadvantages or their aftermath.
How does Missouri vehicle shipping work and what is the cost of the transportation?
Our company has been in the transportation business for more than 12 years already and we have 5 star ratings on the Trust Pilot and Transport reviews.  If you decide to relocate to Missouri we can help you transport your vehicle from anywhere in the US (including the Hawaiian Islands and Alaska) with a reliable carrier and for the best price. Now let's gain an insight into how the car shipping process works.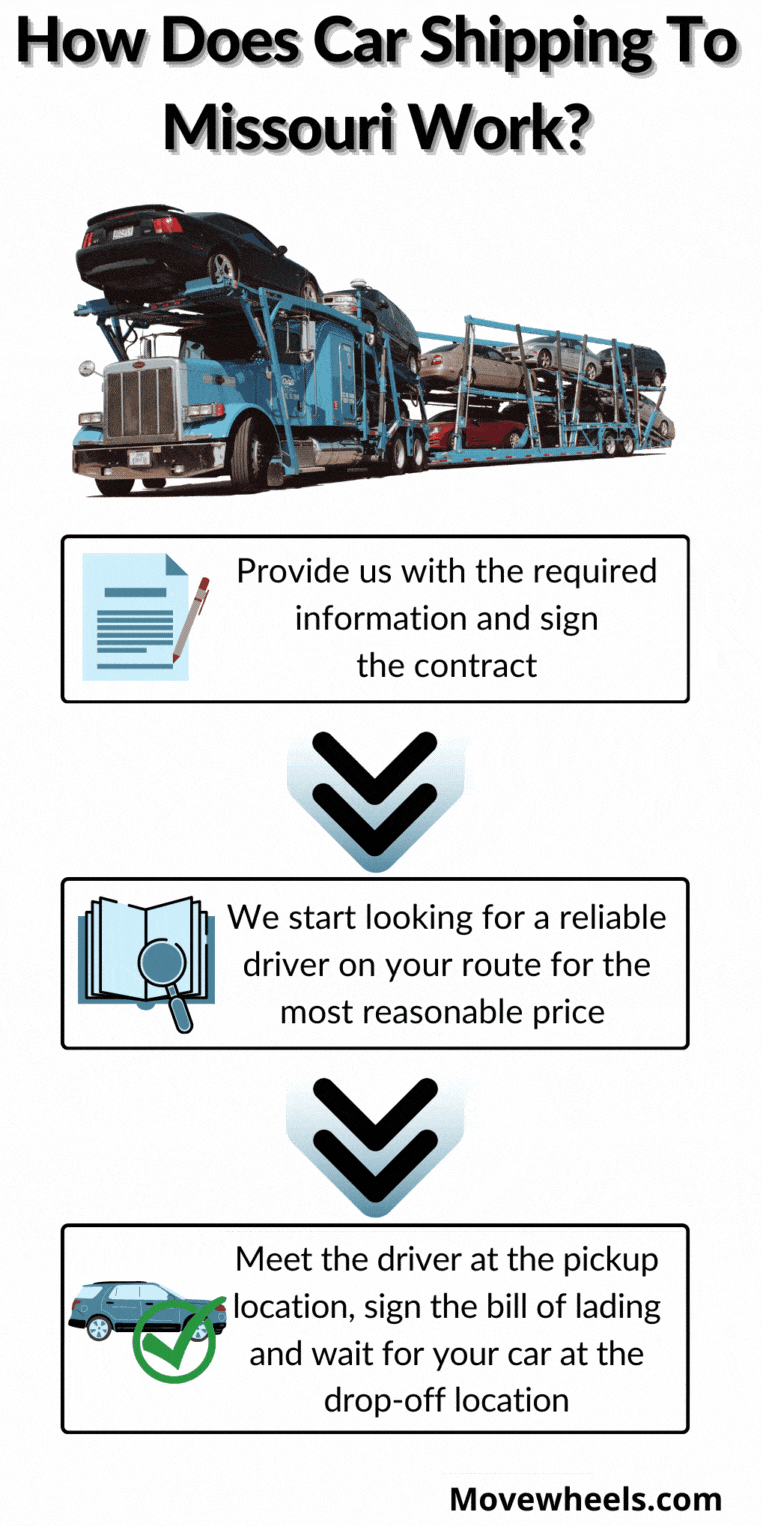 We are here to help you make your move easier, so everything you need to do is to provide us with your pick up and delivery addresses as well as the vehicle's year, make, and model. After we get this info, our experienced team checks the price that depends on so many factors as the vehicle's size (i.e. sedan, SUV, pickup truck, van, or RV), mileage, carrier availability on the route, and time of the year (i.e. in winter prices for moving are usually higher). 
Missouri is centrally located, and since some of the main highways go through the state and especially the metropolitan areas of St Louis and Kansas City it's much easier to schedule the driver than to some other states. For example, if you are moving a vehicle from Texas to Missouri, we can hire a driver who's originally going to any of the northern states (Michigan, Illinois, Minnesota, Iowa, or Wisconsin), since he will be going through Missouri. The fact that Missouri is located in the Midwest makes the car move much easier.
Right after you place an order with our company, the whole team starts looking for a driver for you. First of all, we post the information on the website called Central Dispatch. It's a load board where carrier companies look for the vehicles to transport. Then we also check with the companies that we work with on a regular basis. Most of them have their routes planned for weeks in advance and we know in advance where their drivers are heading.
The carriers check all the details, and if they have enough space on the trailer for your vehicle (that is why we need to know the exact year of the vehicle and if it was modified) and the price works for them, they call our dispatch center and make a deal.
Sometimes it happens that the price may be too low for a driver and he can make an offer to move the vehicle for the higher price or wait till the company reposts the vehicle for a higher rate. In this case, we will contact you to check if the new cost works for you. If it does, we will finalize the deal. In case the price does not work for you, we will simply keep looking for another driver for a lower rate. 
Frankly speaking, it's like an auction for a spot on the trailer and we as a broker company are a bridge between our customers and carriers.  So there is no need to waste your time searching for carrier companies on the Internet, checking their insurance and reviews, calling them to check if they are going your route, and then start the whole process all over again if something goes wrong.  We are doing all these for you.
If you are ready to proceed and move the car (or you are just wondering about the price), simply follow this link and our shipping agent will provide you with the detailed information within 10 minutes. And below you can see the chart of the average price per mile for moving the vehicles to Missouri.
How does the payment work and what is the insurance coverage policy?
The payment is usually divided into 2 parts: a partial deposit of $100-$180 is charged to the credit or debit card AFTER the vehicle is picked up and the remaining balance you pay to the carrier on delivery with cash or any certified funds. It can be a money order, cashier's check, or company check if you own a business or your company is covering your relocation.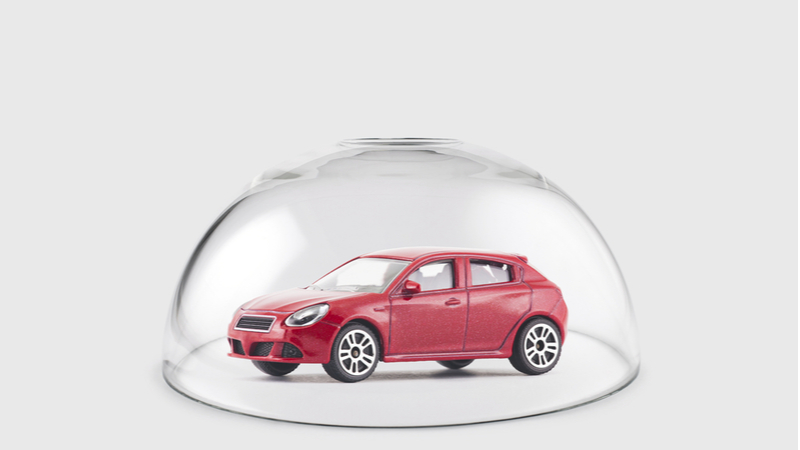 In case you are not planning to be at the delivery address, you may ask your friend, relative or colleague to receive the vehicle on your behalf and pay the driver. If you are moving to a totally new place, we can ask the driver to deliver the car to your address and take some photos so you will be sure everything is okay. In this case, you can pay the driver using Zelle or CashApp or give him cash at the pick-up.
Speaking about the insurance coverage policy, the most important thing you should remember is the Bill of Lading (BOL). It is a document the driver fills in at the pick up after inspecting the vehicle for any pre-existing damages. If there are any, he notes them down and the person who is releasing the vehicle should sign the paperwork. The same thing should be done at the delivery address and if you notice any new damage, make sure to write them down in the BOL and also sign the paperwork.  You may also take some photos of the car before and after transportation.
So if your vehicle is damaged during the transportation, let us know about it, make 1-2 estimates in a local car body shop. Meanwhile, your shipping agent will collect and provide you with all the required paperwork to help you submit a claim to the carrier's insurance company.
Please remember that BOL is the most important document when submitting a claim to an insurance company. If you don't have it or it's filled in incorrectly, the claim will not be satisfied.
Missouri Car Shipping near me
There are a lot of carrier companies located in Missouri that can help you with the transportation of your vehicle. Several companies provide cross country car shipping service but most of them offer open transportation to midwest, south-east, or south-west regions. For example, A&E Transportation Inc. is a family-owned business that covers the Midwest and southeast. The company has two 3-car haulers and can transport any kind of sedans, SUVs, pick-ups, or small vans. 
Another company we usually work with is AA Hotshot LLC which is also owned by a family, but this company usually goes to the southwest states like California, Nevada, Arizona, New Mexico moving 3-4 cars (mostly sedans and SUVs) at a time.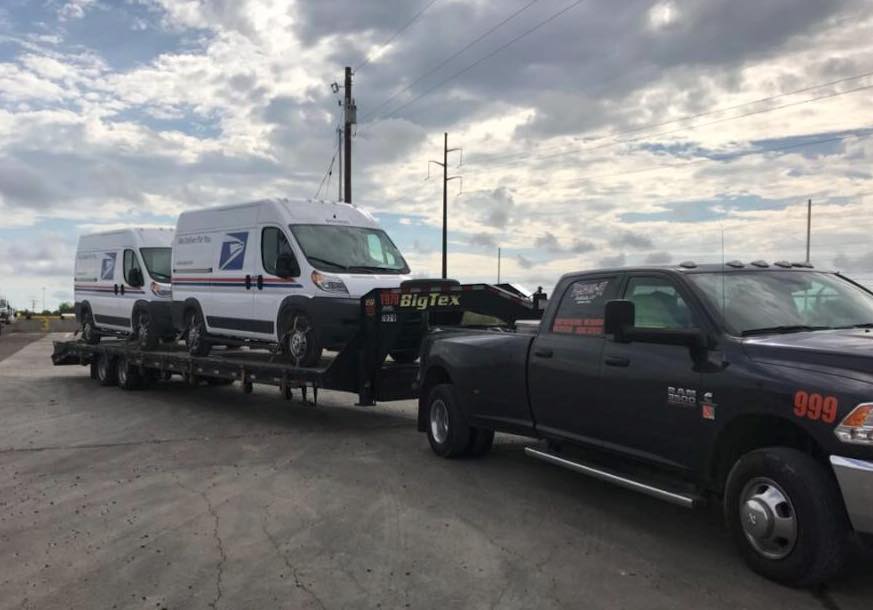 Some other companies like 1st Call Transport LLC and Accent Tow & Recovery, LLC own flatbed trailers and mostly move oversized cargo within all 48 states. Even though both of them are owner-operator companies, the drivers always do their best and the customers are their priority.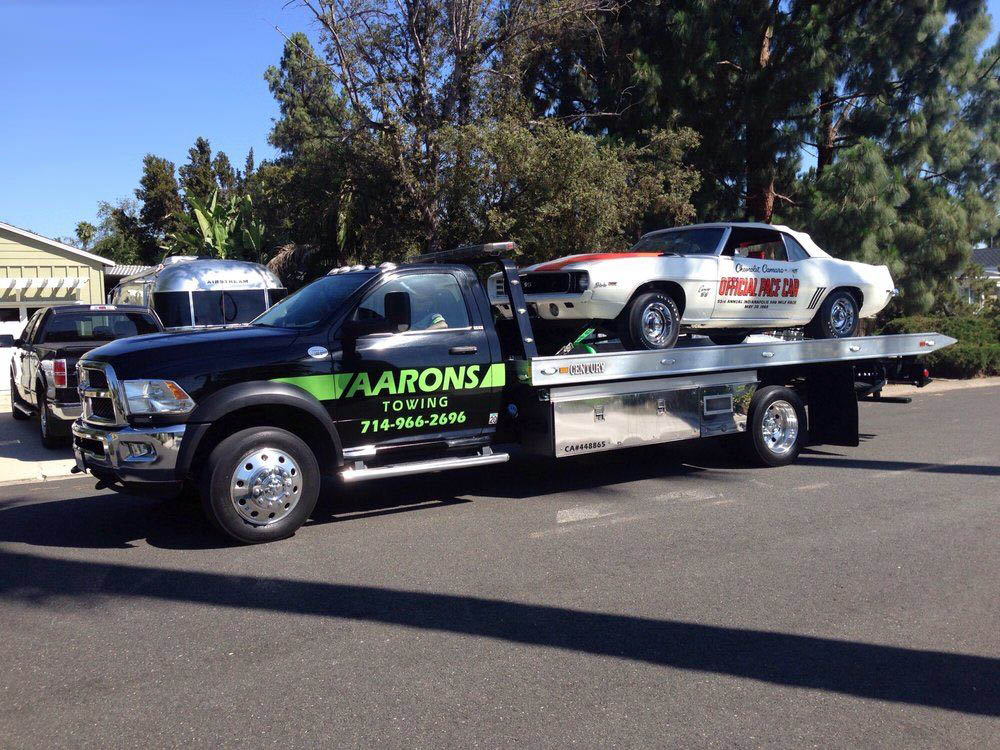 Besides working with open car carriers located in the Show-Me State we also work with one of the best enclosed car carriers, which is located in Hughesville. AAT Transport has been in business for more than 7 years. It's a family-owned company that operates an enclosed trailer for 8 cars and usually transports the vehicles for dealerships. Sometimes it happens that they have 1-2 free spots and we find a load for the driver that needs to be transported the same route.
How can I prepare the vehicle for transportation?
Make sure you have the car keys at the pickup location.
The driver needs them to load the car on the trailer even if the car is inoperable.
Remove personal items if you are not planning to ship them alongside the vehicle and make sure it is only a quarter tank of fuel.
When the driver plans his route and what vehicles he can transport according to the weight capacity of the trailer, he doesn't include the weight of personal items customers may want to ship and he hopes that every vehicle will have no more than a quarter tank of fuel. If it's full, it will make the vehicle heavier and at the weigh station the driver may receive a ticket for being overweight which may add some unexpected shipping costs.
Remove vehicle's loose parts, tags, and plates.
Road cameras may take a picture of your vehicle by mistake and send you a ticket for toll roads or speeding. You can easily dispute it by showing the  Bill of Lading and the agreement for the transportation with our company, but it will take some time and cause some headache.
Coronavirus is still dangerous and until it is overcome, please make sure to wear a mask and gloves when meeting the driver and paying him. It will help all people the driver is moving the cars for stay safe and healthy.
Disinfect the car at the delivery.
After the transportation make sure to properly disinfect the parts the driver touched when loading the car on the trailer. If you go to the car wash they can also disinfect the car for you.
Why choose Movewheels?
– As we have already mentioned, our company has been in business for over a decade and can be considered to be one of the best car shipping companies. Our experienced shipping agents are ready to help you ship any kind of vehicle from anywhere in the US.
– We provide our customers with both open and enclosed transportation and we have our own database of reliable drivers going within the mainland. We would highly recommend you to choose enclosed transportation if you are a proud owner of a show car, brand new, exotic or vintage vehicle.
– We have a customer support care department available 24/7 and our shipping agents are ready to help you and answer all your questions at any time.
 – We have several discounts and packages to help you transport your vehicle within your budget:
      military discount (10% for active military members);

      business discount (for dealers, body shops, and companies shipping vehicles from time to time);

      a discount for regular customers (if you are shipping your vehicle with our company for the second (or more) time);

      multiple shipping discount (if you are shipping together more than one vehicle);

      flexible (the lowest rate possible if you have 7-day window for pick up);

      recommended (reasonable price with 4-day window pick up);

      expedited (expedited pick up and delivery but price may be higher than average);

      enclosed (flexible pick up, expedited delivery, and reasonable price for enclosed shipping).
As you can see, MoveWheels Company is here to help you make your car shipping a lot easier.  Just contact us once you are ready and we will provide you with a free moving quote from top-rated carriers in a matter of minutes!