In this article, we made a full guide for shipping a vehicle across the country. When shipping a car cross country the process seems to be complicated, and our task is to explain every point of this process, to give you the best car shipping experience. Here you can find answers to the following auto shipping questions:
Car shipping step by step
You might be wondering:
"Is it hard to ship a vehicle to another state?"
The answer is no, just check this list "car shipping step by step" and make sure that it's true.
Our main task to make shipping your car across country as easy as pie
Request a quote;
Check the company's reviews;
Finalize the paperwork;
Receive carrier's info via email;
Expect a call from the driver before the pick up;
Sign the Bill of Lading
Pay the partial deposit;
Expect a call from the driver before the delivery;
Pay the remaining balance to the driver;
Examine the car and sign the Bill of Lading.
---
---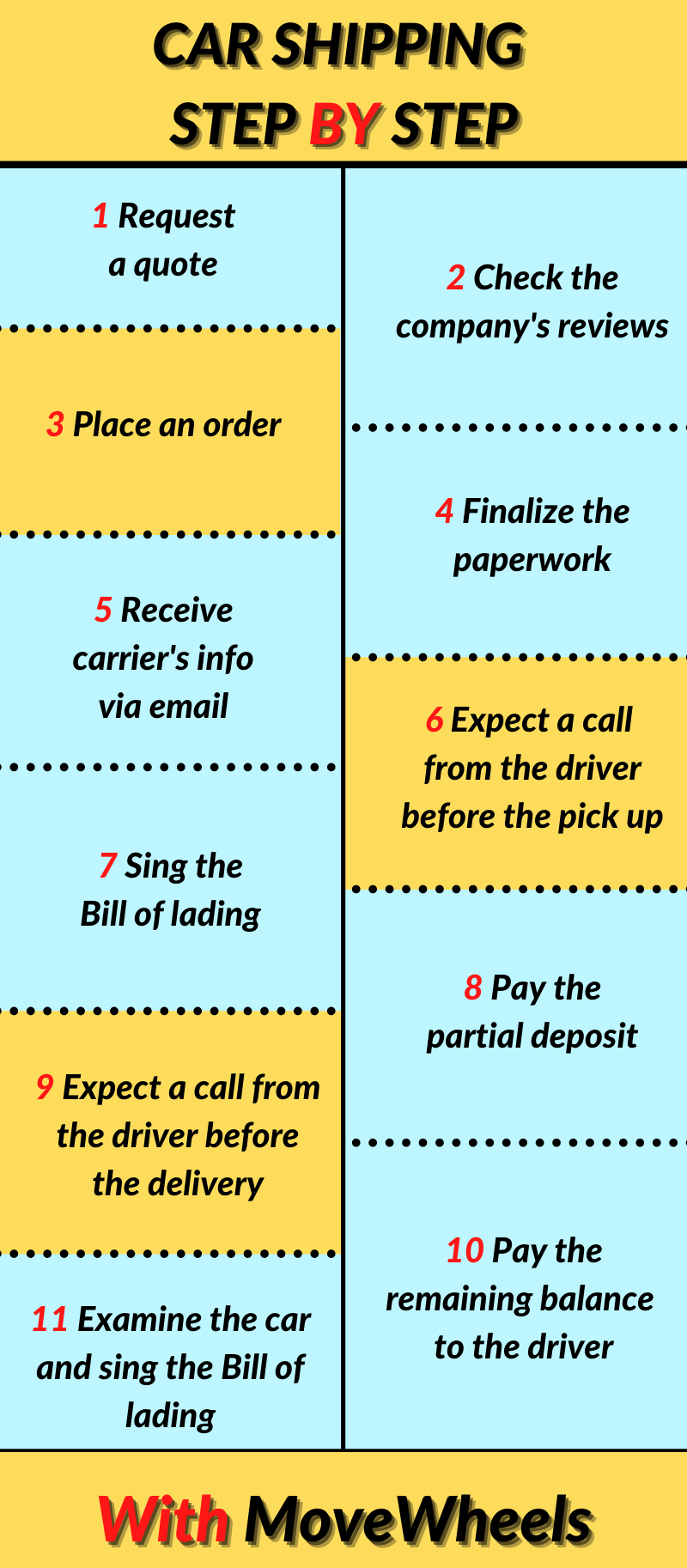 ---
Ship a Car Cross Country or Drive It Yourself?
What is the best way to transport a car? This is a question that car owners need to answer when they want to move or travel cross country. They consider cost, convenience, distance, and time commitment when making a decision.
When deciding whether to drive the car yourself or hire a top-quality vehicle transport service, both options have their own costs and benefits. Customers receive an affordable shipping quote and then compare it with estimated travel expenses. However, there are other important considerations.
By moving yourself, you can take your family, pets, plants, and other personal items with you. You can stop when you like and enjoy the scenery. However, if these things are not so appealing to you, hire a licensed auto transport carrier. The benefits of car transport include: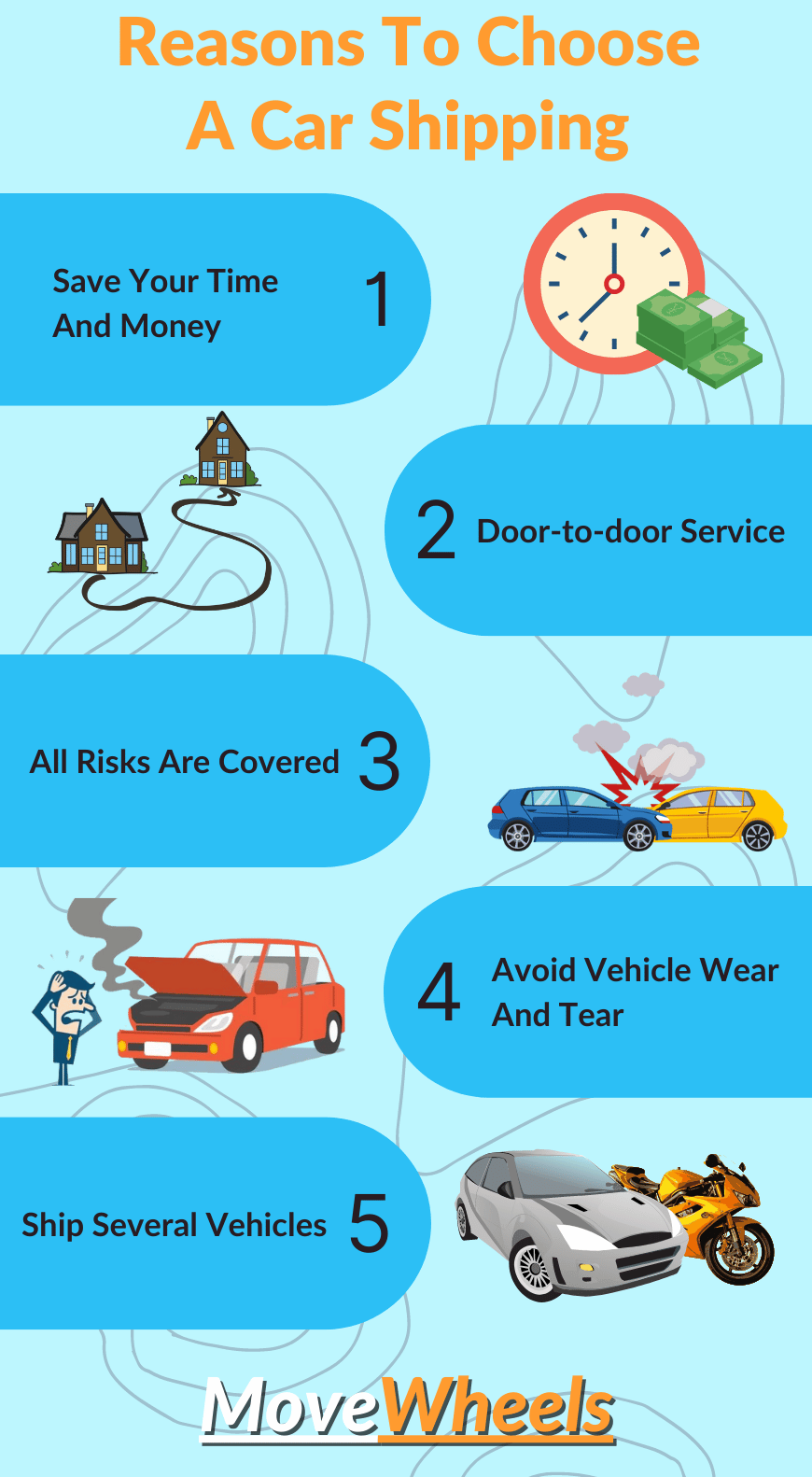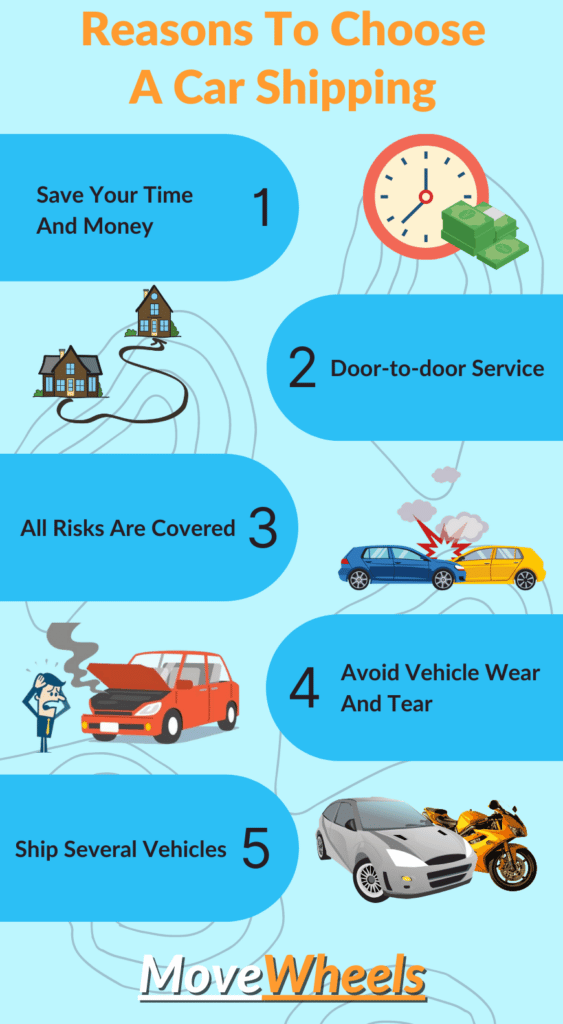 avoiding vehicle wear and tear;

saving on gas, food, lodging, and other expenses;

saving valuable time (especially due to weather and construction delays);

option to deliver luxury, unique cars in enclosed trailers;

you can ship several cars;

door-to-door service;

shipping car from dealerships and auctions;

and all risks are covered.
Transporting a vehicle usually takes a little longer than driving it yourself, but it is generally safer, reducing vehicle wear and avoiding all possible police speeding and other traffic violations.
Another option is to designate a driver to pick up your car at a distant location and deliver it door-to-door to the place of your choice. One minor disadvantage is that your vehicle may become dirty or wet while traveling, but only if you choose the open trailer option.
By driving themselves, the owner must carefully calculate fuel, tolls, parking, vehicle depreciation, and other indirect costs. The cost of food and lodging for you and your family members may be prohibitively expensive. Make a careful estimate of all of these costs.
Remember to account for fatigue and stress from potential delays caused by bad weather or construction.
So, with all of these factors in mind, contact an experienced shipping agent at MoveWheels for a free, fair, and transparent shipping quote before making a critical decision about your vehicle transport.
What is Cross Country Vehicle Shipping?
Cross-country vehicle shipping is a service provided by our company to transport different types of vehicles including cars, pickup trucks, SUVs, boats, ATVs, lawnmowers, tractors and so many more anywhere within the US including overseas territories like Hawaii, Alaska, and Guam.
Car haulers usually travel up to 500 miles a day and transportation anywhere within the mainland takes 1-9 days after pickup. Shipping to Hawaii or Alaska takes longer (up to 20 days depending on weather conditions).
Our company can also offer you expedited delivery since we work with team drivers who make up to 800 miles a day and travel from coast to coast within 4 days.
How Much Does the Transportation Cost and What is Included in the Quote?
The quote you receive from our company is always the total price with all fees, taxes, insurance, and door-to-door delivery included (unless your street is too narrow for a big trailer, it's a dead-end or cul de sac).
The cost for moving the vehicle depends on some factors like mileage, size of the vehicle, carrier availability (some routes are less popular than others), time of the year (price for moving before Christmas is always higher than usual and if you are shipping the vehicle in winter from/to or within northern states the cost may also be higher because of severe weather conditions).
How Much Does It Cost to Ship a Car Across the Country?
Use this table to determine the average cost of car shipping. You need to google the distance to the place you are moving to and then multiply it by the shipping cost per mile.
Payment advice
Before choosing a company to work with, check their policy regarding the payment. Make sure the company does not ask for any prepayment before the car is actually picked up, otherwise once brokers receive the payment they will not do their best to schedule the driver. Unlike other companies, we do NOT ask for any money upfront.
Payment is divided into 2 parts: a partial deposit is charged AFTER the car is picked and the remaining balance you pay to the driver at the delivery with cash or any certified funds. So if you want to know the exact car shipping price just create your Free Quote by clicking the button below.

What kind of trailers do we use to transport the vehicles?
Depending on the size of the vehicle, we can offer you a wide variety of trailers. Let's take a look at some of the most common.
First of all, trailers can be enclosed and open.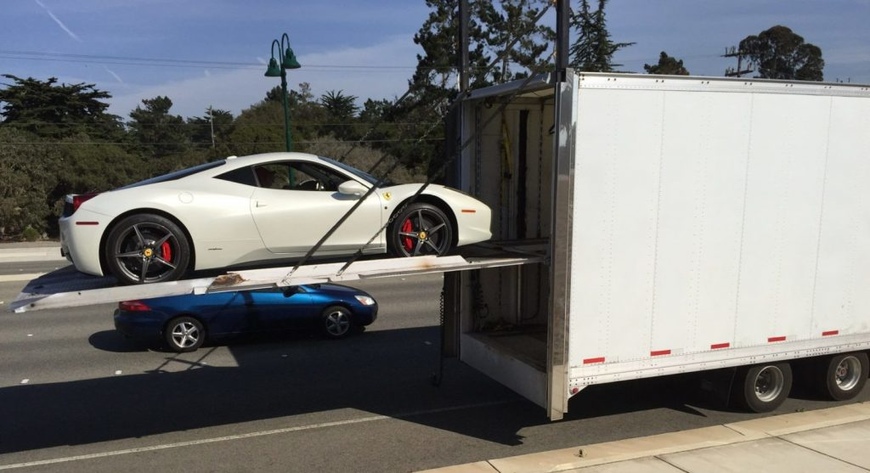 Shipping in enclosed trailers is commonly used to move brand new, antique, or exotic vehicles and motorcycles.
Open trailers are more commonly used for transportation services. Since they are easier to arrange and are cheaper than enclosed. There are 3 types of open trailers:

Car hauler – you can see it near the dealerships, cause it's the most popular variant to ship vehicles, and the cheapest one. It can carry up to 11 vehicles at the same time, and usually, it's used for shipping cars, SUVs, pickup trucks, and minivans;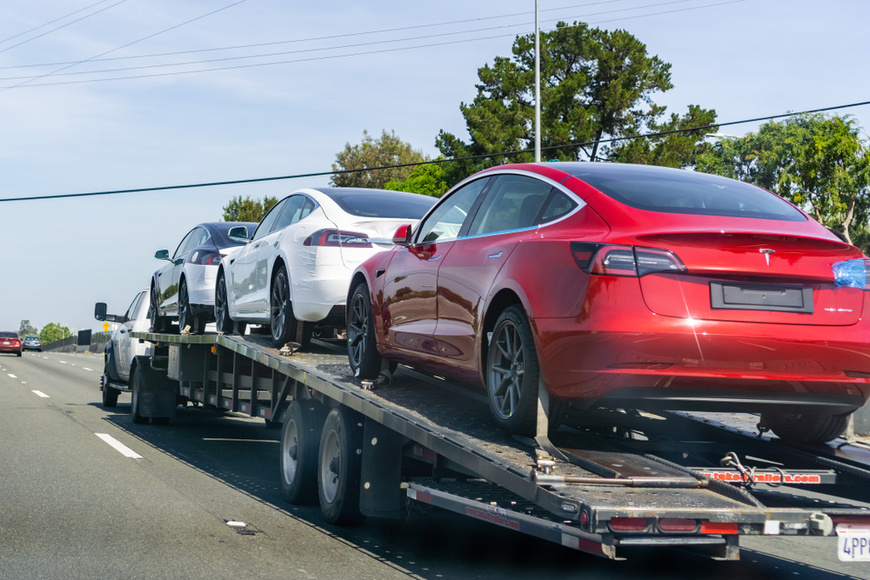 Flatbed – this hauler is more expensive than the first one (usually 100-150$ more per spot). And it is used for transporting inoperable vehicles, or vehicles with dimensions that don't allow them to be placed on a car hauler (large vans, pickup trucks, and even boats). The main limit for flatbed is the weight – not more than 48K lbs;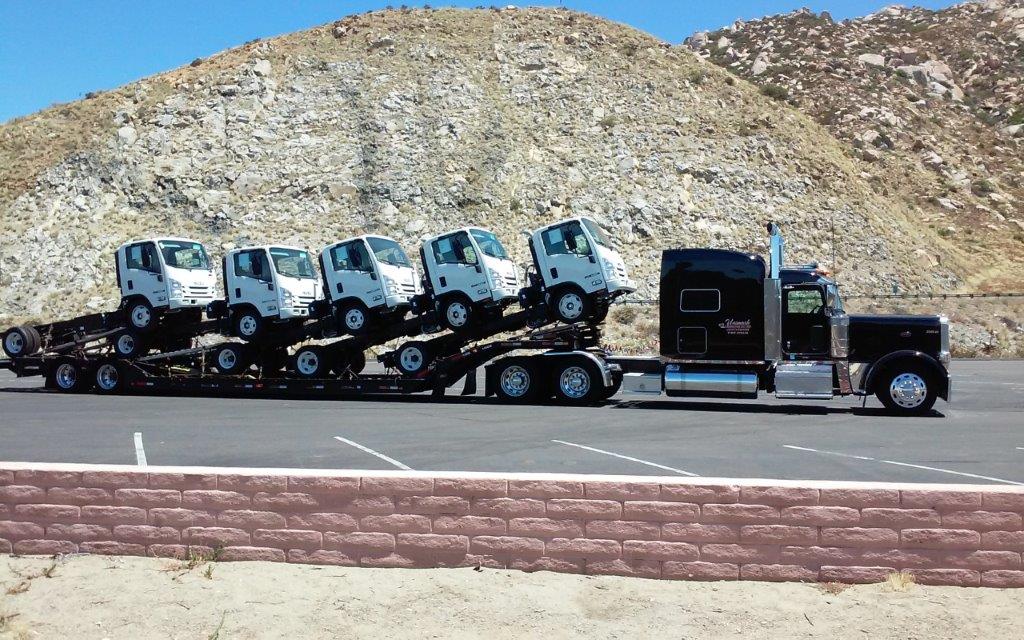 Lowboy – such trailer is really expensive because it's used, in general, for transporting heavy equipment or farm equipment, with big dimensions and weight.
Prepare Your Vehicle for Moving Across Country
Customers who place an order for vehicle transport with MoveWheels know how much time they save by letting our dedicated agents perform a variety of tasks. We scrutinize all available offers, find the most dependable carriers, and hire professional drivers.
We negotiate affordable loading and transportation rates for our customers and manage the pickup with auctions, dealerships, and private sellers. We also guarantee the timely and secure delivery of your auto.
But there are some tasks owners have to do for themselves before car shipping. These preparatory measures are essential to minimize transportation risks and damages and to expedite a coverage policy with insurance agents.
Vehicle Transport Preparations
Nearly all used vehicles have slight scratches, paint chips, and dents on the body. Before transport, thoroughly wash your vehicle and take clear, detailed photos of these damages from different angles. Also, make and date a written record of existing problems and discuss them with the driver, estimator, or insurance agent. Be sure to verify your records in official correspondence.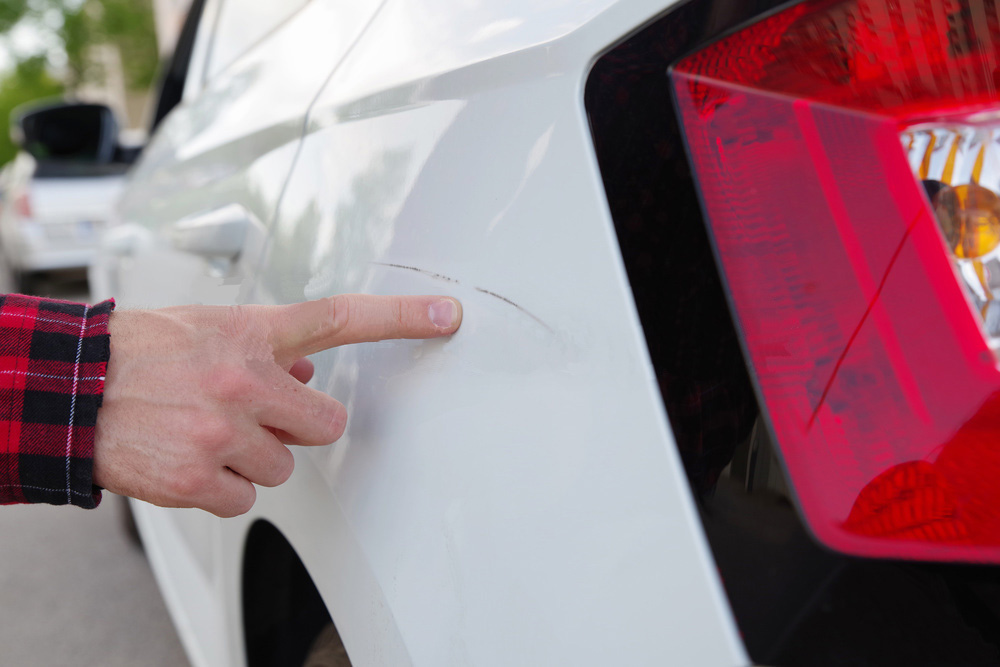 Before your vehicle is picked up, get rid of:
electronics;

aftermarket accessories;

personal items;
Remove everything from the passenger compartment. Personal items are not insured before delivery. These items may be lost or damaged during transport and may spill, puncture, or otherwise impair the vehicle interior. Carriers do not claim responsibility for such cases.
Finally, before the driver takes charge of your vehicle, make sure that:
alarms and electronic passes are disabled or disconnected;

windows and vents are closed and properly sealed;

loose parts are secured or removed.
If the vehicle is driven or delivered in an open trailer, moisture and dirt can get inside through windows and vents, making a mess in the passenger compartment. Also, electronic parking passes and toll tags are to be deactivated, or else they could be charged or stolen on the route and the drivers can't keep track of these items.
Additional Precaution Advice
Many standard and luxury vehicles are outfitted with custom gear and equipment. As an extra precaution during transport, we recommend all of these custom products be removed and stowed in the trunk or delivered separately. These items include:
flood lights on the roof or bumpers;

GPS systems;

custom electronics(stereos, TVs, and CD/DVD players) and faceplates;

license plates;
As the auto shakes and bounces en route, everything inside should be properly organized and secured. Also, be sure to eliminate any fluid leakages; check the battery charge; inflate the tires; and fill the gas tank 1/8th to ¼ of capacity.
Thorough maintenance and inspection are essential to avoid any unforeseen delays or damages, even if your car is inoperable. Once in the hands of a professional driver, your auto will be carefully transported with earnest respect for traffic rules and safety.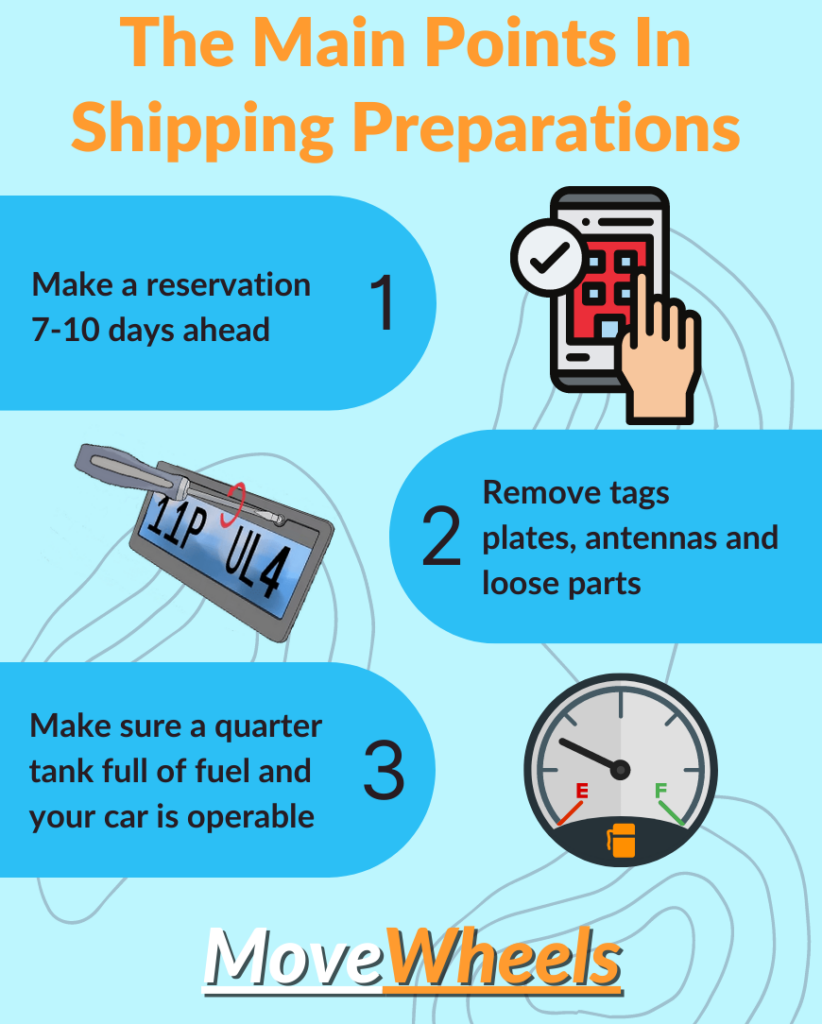 Cross Country Vehicle Transportation Methods
Your shipping agent will discuss all methods of vehicle transport when booking our services. Vehicles can be driven, hauled, or delivered door-to-door in open or enclosed trailers depending upon a variety of factors, such as:
Driven cars should be in good working condition with a full tank of gas. However, if the vehicles are being hauled, only about 1/8th of a tank is needed so the driver can load and unload as necessary.
Fluid levels should be maintained but nothing should be leaking from the vehicle to handicap these operations. Owners should also record and take pictures of the mileage from the odometer in case of any disputes with the driver.
Remove vehicle's loose parts, tags, and plates. Road cameras may take a picture of your vehicle by mistake and send you a ticket for toll roads or speeding. You can easily dispute it by showing your Bill of Lading and/or the agreement for transportation, but it will take some time.
Shipping your personal items
If you are planning to ship your personal items inside the vehicle, make sure they are properly secured especially if it's something fragile so they won't cause any damage to the passenger compartment. You can ship up to 100 lbs for free and put the items in the trunk or in the back seat but below the window level, because the driver needs to see the back window while loading the car on and off the car hauler.
When planning to ship your car to Hawaii, Alaska, or international you can also put some items inside the vehicle, but the shipping company requires a list of things you put in there, i.e.: suitcase, TV, books, vacuum cleaner, etc.
In case you need to ship more than 100 lbs the driver may ask for an extra $100 depending on the weight because if the trailer is overweight at the weigh station, the driver will receive a ticket and in states like West Virginia, Missouri, Kansas, and Wisconsin the ticket may be up to $20 000.
Vehicle Transport Paperwork
The driver will carry all necessary documentation for each transportation method. All data is specified before the car shipping date, and all issues are discussed thoroughly beforehand. For example, in order to pick up the vehicle from a dealership or auction, the driver should know:
auto's VIN code;

the vehicle's lot number;

the office or warehouse working hours.
Additional paperwork is often necessary if the car is being delivered to a port. Usually, the driver will receive paperwork as well. These records will be handed over upon delivery.
Make sure its Door-to-Door delivery
When looking to hire a dependable car shipping company, the first thing many customers desire is a way to cut delivery costs across the US. They are absolutely convinced that door-to-door options are too expensive. However, this is usually not the case.
If terminal-to-terminal service is selected, you will be charged additional reloading and storage fees at every cargo station along the way. Comprehensive vehicle transport services provide many other benefits as well, even for the most demanding customers.
Advantages of Door-to-Door Vehicle Transport Delivery
American car owners are usually very busy working hard at their jobs and studies. That's why they prefer to rely on professional services for a variety of tasks so that they can stay focused on their own areas of interest.
By selecting a door-to-door car shipping method, they hardly need to be involved in the delivery process, and thereby greatly reduce the time, effort, and stress of managing the task themselves. Additionally, the auto hauling technique is preferable because it is:
safe;

fast;

coordinated;

trackable.
Your valuable luxury, vintage, or collectible auto is loaded onto the trailer only once using specialized lifting equipment; it is then unloaded only at the destination with the same professional care. Direct door-to-door vehicle transportation is preferable as only one certified driver is responsible. They are highly experienced in operating a hauler along a dedicated and well-known route to your delivery destination.
So the owner can relax and wait for the driver's call on the day of arrival. Moreover, all car shipping companies offer comprehensive insurance coverage for this transport option, so it is also the safest one.
Check broker authority
Before hiring a broker to check their license, you have to be sure that the authority is active. Just ask for their MC number or legal company name and check it over here.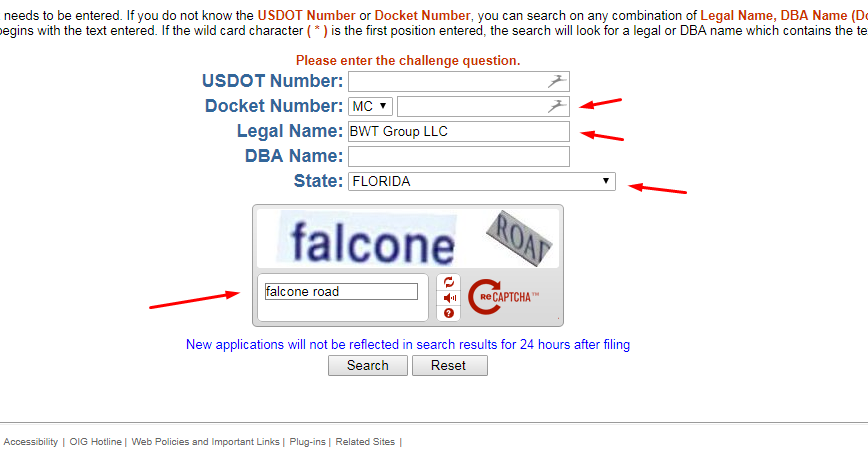 Then press the HTML button and make sure that the license is active and the bond is in the file. I would recommend doing the same thing with the carrier company once it's assigned to the order.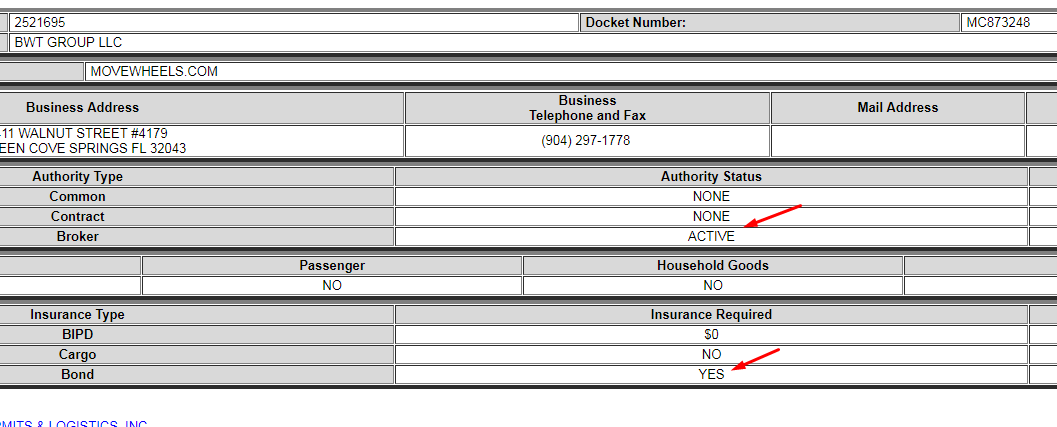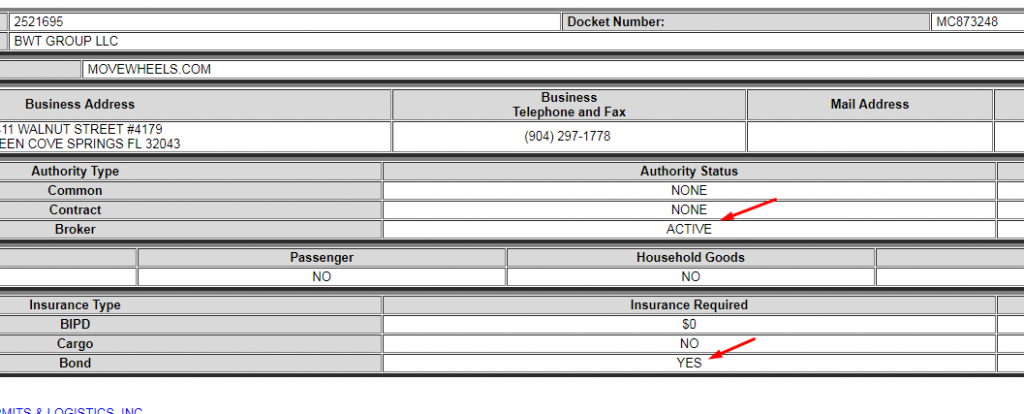 This step is very important, so make sure you check all information prior to signing the contract.
What is the insurance coverage policy?
Our company is bonded and we work only with insured carriers. The insurance coverage may vary from $100 000 to $250 000 per one vehicle.
When the driver arrives at your pick-up location, he will examine the vehicle for any pre-existing damages and if there are any, he will note it down in the Bill of Lading/Condition Report. You will have to check if everything is correct and sign it.
This ensures that customers don't try to make damage claims for pre-existing issues. In case there's no one at pick up or if the car is going from an auction, shop, or a private seller, the driver will also take photos of the car and send them to you as a confirmation of the Bill of Lading.
Once the vehicle is delivered to you, you should inspect the car for any damages and if anything, you should write it down in the Bill of Lading/Condition Report.
If it's not significant, the driver may cover it from his own side. In case it's something more serious, you have to make 1-2 estimates in a local workshop, then submit a claim to the insurance company and they will send you a check within a week or two.
If you are not sure if your carrier is insured or if your broker is not willing to send you the carrier's insurance documents, you can always check effective insurance on the website of the Federal Motor Carrier Safety Administration (you can find it here) using the MC number of your carrier company (you can ask your broker or carrier to send it to you and if everything is okay you will receive it without any delays).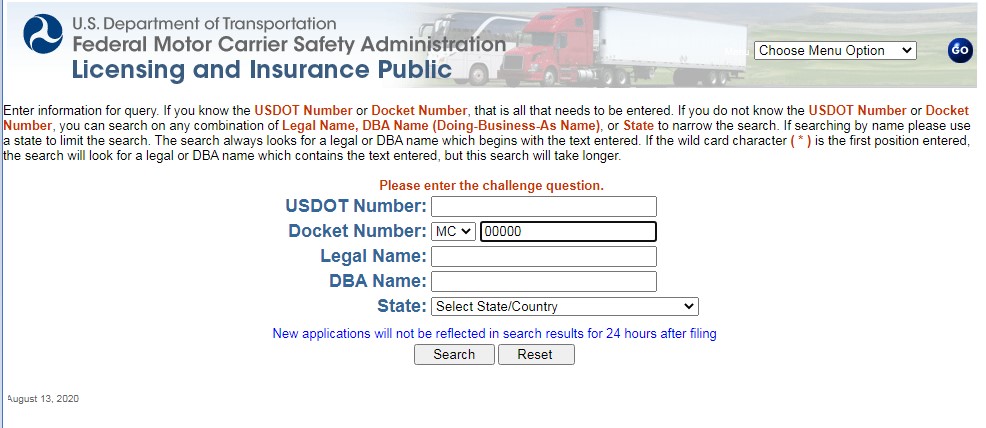 Bill of lading
A Bill of lading is one of the most important documents for customers. The driver has to fill it out, sign it, and give you the copy at the pickup location. Make sure that the driver indicates mileage on the odometer. Take your time and inspect your vehicle at the delivery location.
If the vehicle is being delivered during nighttime, ask the driver to meet you at the nearest parking lot where there is enough light to make an inspection. If something is wrong BOL is the most important document for an insurance company. So make sure that the driver provides you with a copy of the same BOL you signed on a pickup with information about the car on delivery.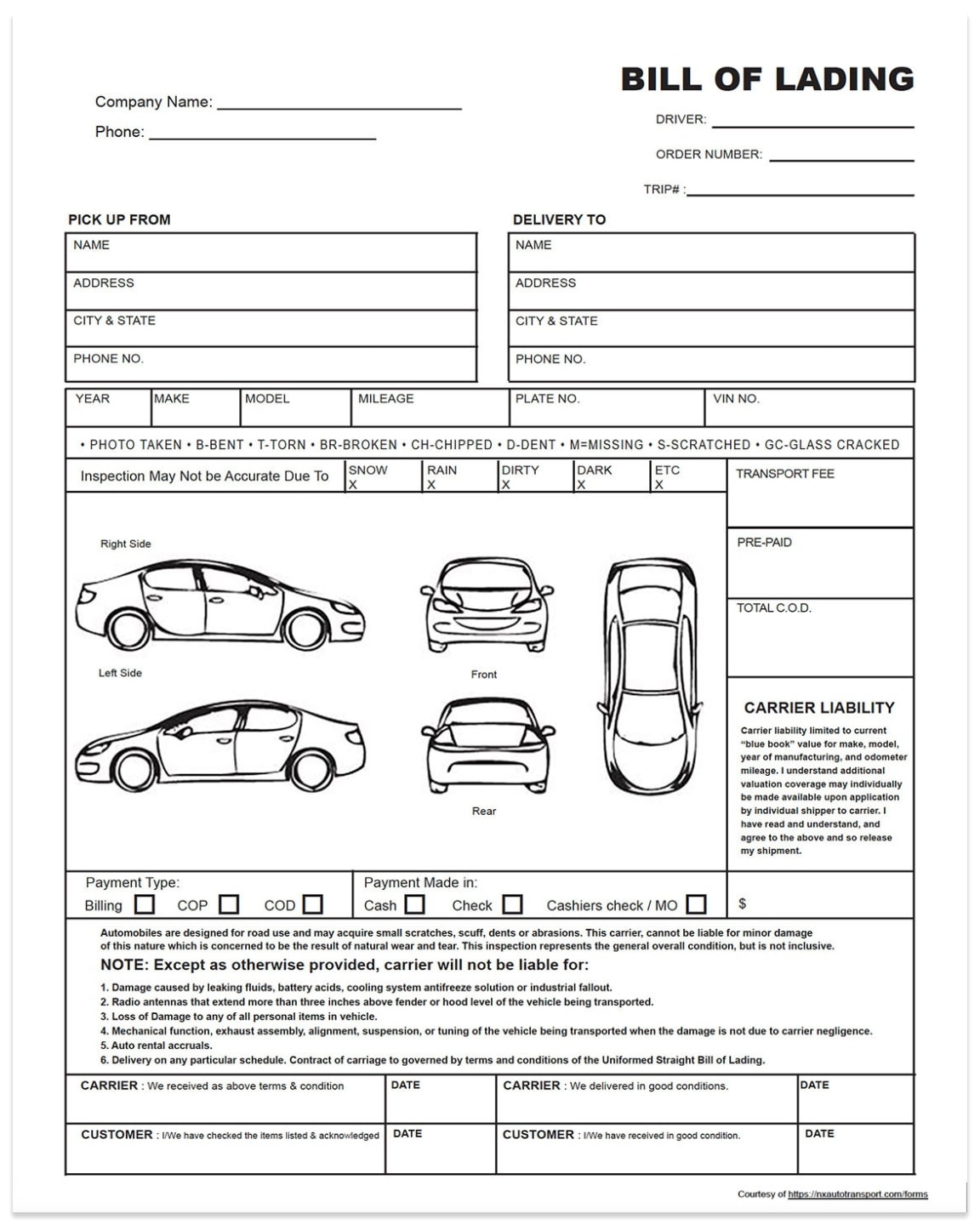 Thus, some vehicle transport preparations are to be performed by the owners. These precautions will help minimize delivery complications, prevent any disputes with the driver, and avoid documentation delays and lengthy inspections. For all other issues, rely on our dedicated professionals to manage your safe and secure transport as scheduled.
Transportation during COVID-19
Despite the coronavirus, the drivers are operating as usual and doing their best to pick up and deliver the vehicles on time and maintain all safety measures. Here are some tips for you to follow during and after transportation:
Wash and disinfect your car

before releasing it to the carrier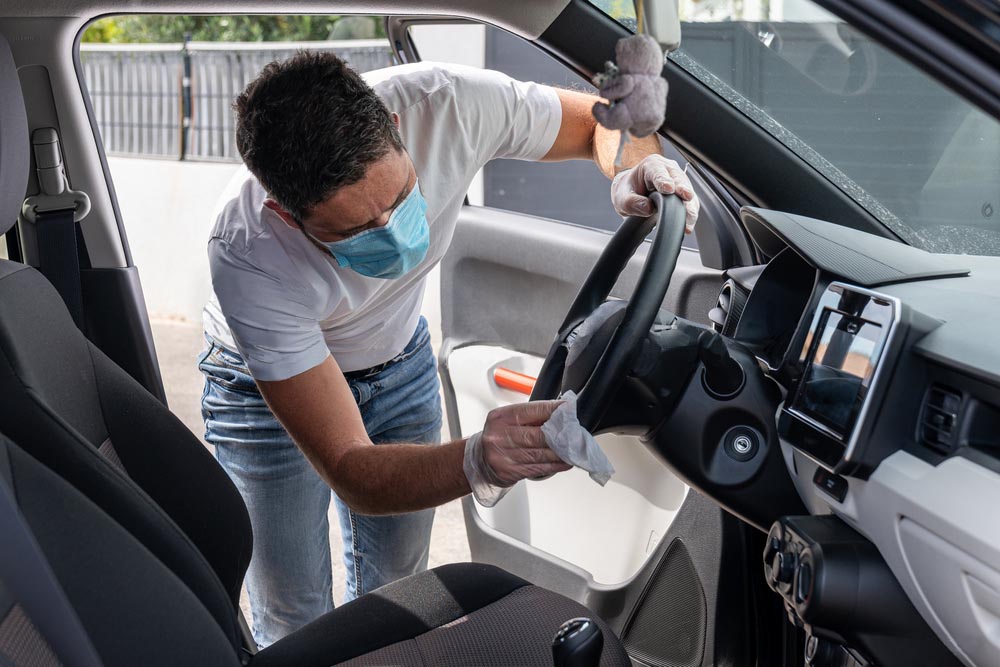 Wash hands after each contact with the driver.

Another very important thing to do is to wash one's hands with soap or use hand sanitizer with at least 60% alcohol.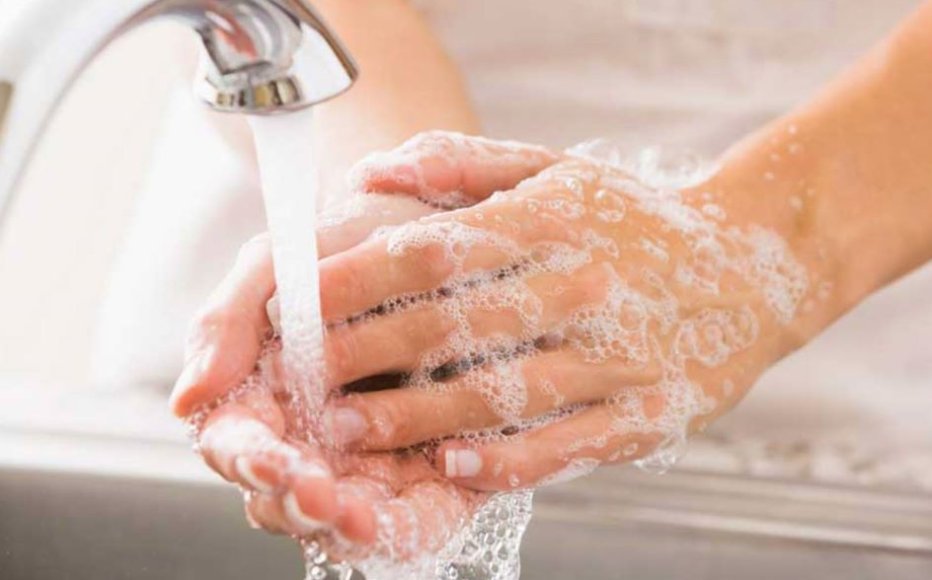 Disinfect the car at the delivery. When you receive the car make sure you properly disinfect it, especially those parts the driver touched when driving the car on the trailer (the door handle, gear shift, and the steering wheel). If you go to the car wash they can also disinfect the car for you.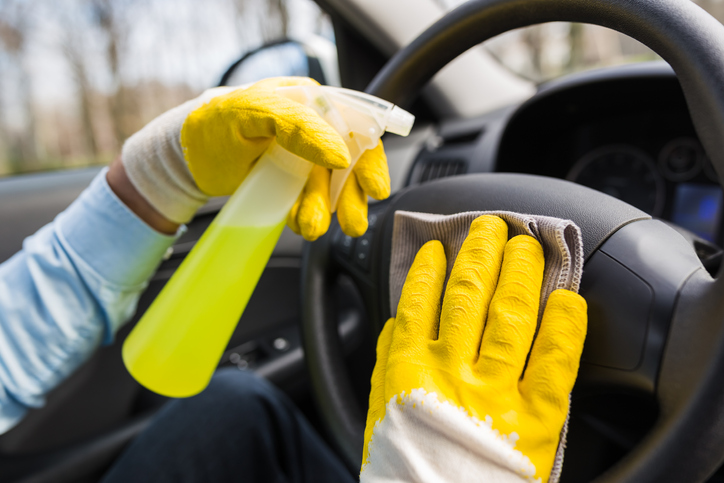 We hope that the tips for shipping your car cross-country will help you make the process easier and less stressful. Our company will be happy to move your vehicle anywhere in the US and even during COVID-19, we keep working, as usual, to keep you updated and schedule the driver within your time frame.
Transporting your car cross country? Here you can read about it or just create a Free Quote, or call us and our customer support will answer all your shipping questions.
FAQs
How to get my instant quotes?
Just click on the button GET Free Quote and fill in the form, it takes 2 minutes to do it
What details do i need to place an order?
You need only vehicle information, such as its year, make, model (if it's not a car, you also need its dimensions and weight), and exact pick-up and drop-off address.
What is the cheapest way to ship a car?
Notice the broker 10-14 days before the first available pick-up day, choose an open trailer, and if you are going to move to the northern states, you should do it during the warm period of the year.
Can I ship my vehicle if it's not running?
We can ship any kind of vehicle either operable or not. But for an inoperable vehicle, we will need to hire a driver with a winch on his trailer (unless there are forklifts at pick-up and delivery locations). The cost to transport inoperable vehicles will be higher and if it is going more than 1500 mi, it may take some time to find a trailer with a winch and negotiate with the driver for the most reasonable price.
What type of paperwork do I need to ship my vehicle?
When shipping your vehicle we do not require any kind of paperwork like insurance, title, or registration. While the transportation, your vehicle will be insured by the carrier's insurance company and the average insurance coverage is $150 000 for each vehicle on the trailer. Before the car is picked up we also recommend our customers to remove all plates and titles, because sometimes road cameras may take a photo of your vehicle by mistake and you will receive a speeding ticket, for example. It's easy to dispute it by sending the Bill of lading and the agreement about the transportation, but it will still take some time.
Which car shipping company is the best?
To find the best car shipping service you need to check the reviews website and compare the price and service the company can offer you. Or just read our article about Top 6 Car Shipping Companies.
What is a car shipping quote?
It's the estimated price given to you by the shipping agent. This price is based on carrier rates on a website central dispatch. The exact price can differ from the quote because it depends on the price that a carrier sets.
What are the most popular shipping routes?
The most popular routes are usually the routes between two densely populated areas (for example, Florida and New York, Texas, and California, or Florida and California). If you are shipping this route carrier can be found in the shortest day frames. Hawaii is also considered a popular route but because of its destination, you need to plan to ship there beforehand.
How to get a shipping discount?
Usually, you can get car shipping discounts if a military, student, or senior member. Also, you can decrease car shipping costs if you are shipping more than one vehicle (multi-car shipments) or you are into car businesses, such as car sellers, cabs, or car-share. To get more info just get your car transport quote and we will contact you.