Navigating the world of auto transport can be a bit confusing, especially when it comes to understanding the various rules and regulations involved. One crucial aspect you'll need to be familiar with is the USDOT number. In this article, we'll break down what a USDOT number is, why it matters, and how to check it. Plus, we'll show you how Movewheels, your vehicle shipping partner, can help make the entire process a breeze.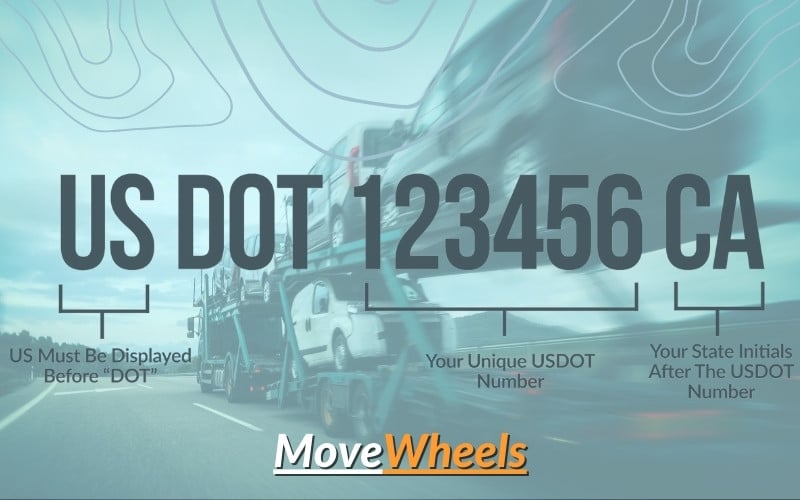 A USDOT number is short for the United States Department of Transportation number. It's a unique identifier that companies operating commercial motor vehicles (CMVs) in interstate commerce receive. The main reason for having this number is so the Federal Motor Carrier Safety Administration (FMCSA) can keep tabs on a company's safety data. This means they track stuff like inspections, compliance reviews, crash investigations, and audits.
By giving each company a unique number, the USDOT makes it easier for transportation authorities to collect and look at safety info. This helps them enforce federal rules more effectively. Plus, the USDOT number lets the public and other businesses find out important details about a company's safety record and how well they perform.
Why Is a USDOT Number Important?
USDOT numbers matter in the transportation world for a few key reasons. First off, they help keep the industry safe and compliant. The FMCSA uses these numbers to keep an eye on companies and make sure they're following federal rules. This means USDOT numbers hold companies accountable for keeping their vehicles in good shape and hiring skilled drivers.
Another big reason USDOT numbers matter is that they give the public and other businesses a way to check out a company's safety record and how well they've been doing. When people can look up this information, they can make smarter choices about who to work with in the transportation industry. This kind of openness helps make the whole industry safer and more reliable.
So, the bottom line is that USDOT numbers are super important because they help create a safer and more trustworthy transportation scene. They push companies to put safety first and follow the rules, while also giving folks the information they need to make smart decisions in the industry.
Who Needs a USDOT Number?
Not everyone needs a USDOT number, but certain companies operating commercial motor vehicles (CMVs) in interstate commerce do. Here's a quick rundown of who needs to get a USDOT number: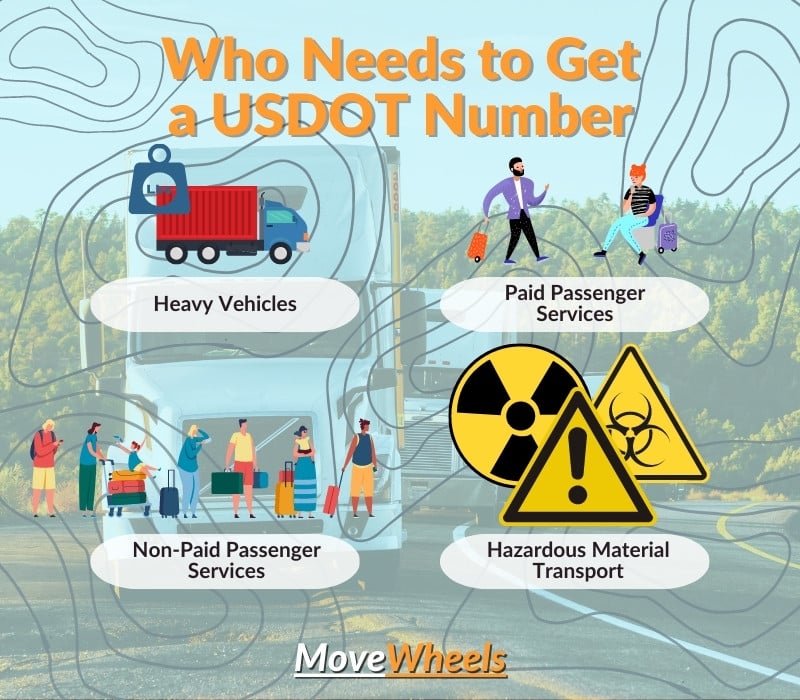 Keep in mind that these rules apply when you're transporting goods or passengers across state lines (interstate commerce). But some states also have their own rules for companies that only operate within one state (intrastate carriers). So, make sure to check with your state's transportation department to stay on top of any local requirements.
How to Check the Validity Of a USDOT Number?
Wondering if a USDOT number is legit? No worries, checking it out is super easy. Just follow these steps:
That's all there is to it! In just a few quick steps, you can confirm a USDOT number is valid and take a peek at the company's safety record. This way, you'll know you're making a smart choice when teaming up with transportation businesses or picking a carrier for your vehicle shipping needs.
Even though having a legit USDOT number is super important for transportation companies, there are some common slip-ups you should know about. Knowing what to watch out for can help you avoid headaches and make sure your experience with transportation businesses goes smoothly.
By keeping an eye out for these common USDOT number issues, you can make smarter choices when picking a transportation partner and avoid problems down the road.
To wrap things up, getting the lowdown on USDOT numbers and how to check if they're legit is super important when navigating the transportation world. These unique identifiers play a big role in keeping the industry safe and transparent for everyone involved. By being aware of the usual pitfalls related to USDOT numbers, you can make smarter choices when picking a transportation partner. So, before you team up with a company or choose someone to ship your vehicle, always double-check their USDOT number to make sure your experience is smooth sailing.
How do I obtain a USDOT number?
You can obtain a USDOT number by registering your company online through the FMCSA's Unified Registration System (URS).
How often do I need to update my USDOT number information?
Companies with a USDOT number must update their information every two years, even if there are no changes to report.
How much does it cost to obtain a USDOT number?
There is no fee to obtain a USDOT number. However, there may be fees associated with other required registrations, such as the Unified Carrier Registration (UCR) or International Registration Plan (IRP).
What is the difference between a USDOT number and an MC (Motor Carrier) number?
A USDOT number is assigned to companies operating commercial motor vehicles engaged in interstate commerce, primarily for safety monitoring purposes. An MC number, on the other hand, is assigned to for-hire carriers that transport regulated commodities across state lines. Some companies may require both a USDOT and MC number.