There are several reasons why people move from one state to another. Regardless of the reasons, the whole ordeal can be quite stressful especially if your next state is far away and if you are packing a lot of stuff with you. One major item that requires your attention and planning during shifting is your vehicle. It may be in tip-top shape and form, but sometimes it is just impractical and too taxing to drive it to another state.
In such instances, state-to-state car shipping or towing your car from state-to-state is your best bet. We already have a comprehensive guide on state-to-state car towing so our focus here would be limited to just state-to-state car shipping. There are various companies shipping cars from one state to another and you can easily hire their services.
Now, this may seem like another daunting task on top of an already jam-packed schedule, but the good thing about state-to-state car shipping is the ease with which you can get your vehicle moved to another state. The procedure and the relevant details are not as tricky as you would think. This article aims to answer all your queries related to state-to-state auto transport so you can breeze through the entire process.
Ship A Car To Another State In 3 Easy Steps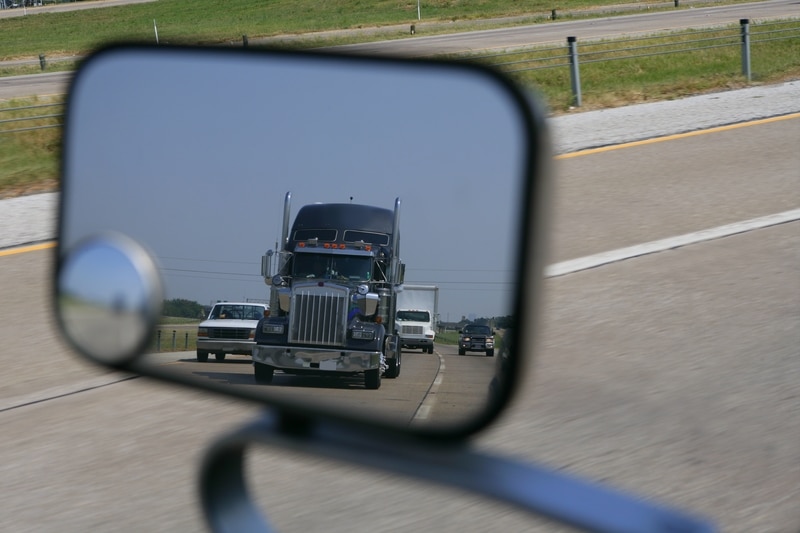 #1. The Preliminary Decisions
When deciding to ship your vehicle via state-to-state auto transport, it is essential to first determine whether you want to opt for an open carrier or an enclosed transport (more on this in upcoming passages). Having decided what you will opt for, it is time to move on to the next stage of planning i.e., research and choosing the right state-to-state car shipping company
#2. Combing Through Various State-To-State Transport Companies
Investing some time into researching various auto transport companies can go a long way in ensuring hassle-free shipping of your car or an SUV from one state to another. In our routine lives, we often do not have to deal with car shipping companies which leads to a falsified notion that there are not many options when it comes to state-to-state shipping.
However, the converse is actually true. Not only are there plenty of auto transport companies out there, but they have also customized their services and fares/fees in such a way that it is worth taking some time to research them.
Begin by asking for quotes for your desired destination from different companies. Make sure that the company offers its services for your destination and that the price includes the services that you want (i.e., open or enclosed transport, ability to ship broken/immovable cars).
Also, ask for insurance coverage while you are at it. Many state-to-state shipping companies provide a quote inclusive of the insurance charges, but some choose not to. Therefore, it is wise to always verify whether or not the quote is inclusive or exclusive of the insurance charges.
At MoveWheels auto transport quotes always include all charges, so with our company your shipping process will not face any unexpected additional payments.
#3. Finalizing The Deal
After picking the best auto transport company out of the competition, the next step is to finalize your vehicle's shipping with that company. Finalizing your booking beforehand offers several advantages, the key being the affordable quote.
Booking your slot on the eleventh hour may seem doable and it certainly is, but there's a good likelihood that it will result in a higher quote, especially if the auto transport company is swamped with orders.
Many times, state-to-state auto transport companies offer flexible shipping options to their customer. This is just so they can optimize the load on the carriers which results in the lower shipping cost.
Opting for this option/mode would save you money, though it is only recommended if you are not tight on schedule or if you do not need your ride right after landing or arriving in that state. All in all, playing safe when shipping your car state-to-state is always the best and recommended course of action.
How State-to-State
Car Shipping Works?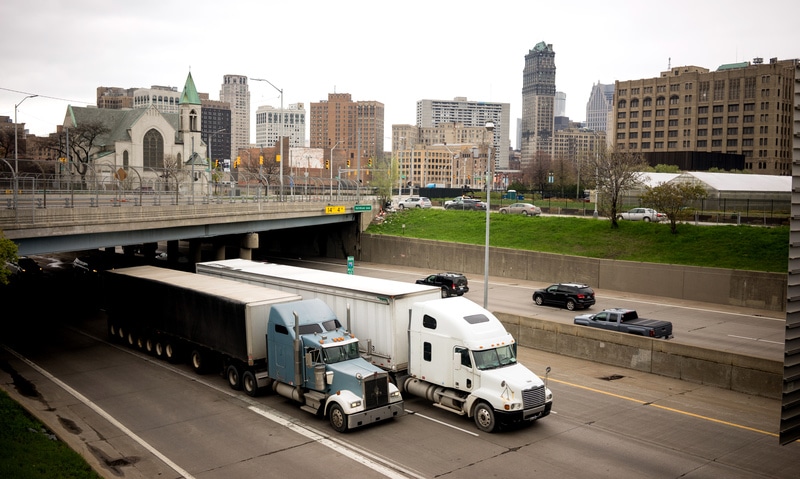 State-to-state car shipping also referred to as auto transportation or car hauling may seem like a fairly simple business on the surface, but the reality is it involves a lot of variables including but not limited to planning, scheduling, safety, capital, and compliance to various regulations.
Out of a variety of car shipping methods, the open car hauler(cars stacked on an open trailer behind a semi) remains the most widely used and economical method. The open auto transport method despite being the most cost-effective means to transport vehicles depends upon certain variables that ultimately constitute the total cost of state-to-state car shipping.
The variables in order of their influence on the cost are distance/location, size, the weight of the car, insurance, and the season (summers and holidays tend to be pricier).
Aside from choosing your desired state-to-state car shipping company and the associated cost, you will need to prep your car for the journey. This includes washing the exterior, performing a thorough inspection, and taking pictures to corroborate when the car gets delivered.
The paperwork is fairly straightforward, and the insurance generally takes care of all expected negligence on part of the shipping company, though acts of God like flood, tornado, hurricane, etc. are generally exempted.
Open And Enclosed
State-To-State Auto Transport
There are two modes when it comes to shipping cars from state to state. These modes referred to as open and enclosed are pretty self-explanatory. The open shipping method is the most widely used one. It is the one that you most often get to see on highways where cars are stacked on the back of a semi without any solid walls/cover around them.
Shipping via an open carrier exposes your vehicle to external elements which may result in damage, but such instances are quite rare. This mode is best suited for mainstream vehicles. In addition, open carrier auto shipping tends to be economical. These attributes make it a favorite amongst new car dealers and private individuals alike.On the other hand, enclosed state-to-state transport or enclosed car shipping is a safer option as your car is shielded from external elements by metal walls and a roof. Understandably, it is a pricier alternative to open carrier shipping but the premium paid is generally worth the protection a vehicle gets especially if it is a collectible or a luxury vehicle.
State-To-State Car Transport Rates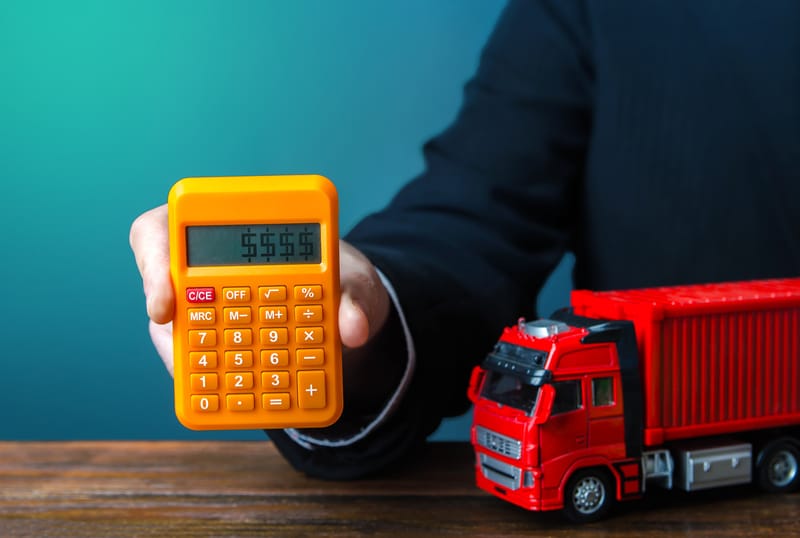 The transport rates vary significantly with the distance. For instance, the shipping rate/quote will be considerably higher for a vehicle that is being shipped from New York to California than a vehicle that is being shipped from Texas to Colorado. You can ask for a quote from any state-to-state shipping company by yourself, however, we have taken the liberty to inquire about rates for normal cars/SUVs/pickups just so you can have an estimate as to how much will it cost you to ship your vehicle to and from the most popular destinations. The rates listed below are quoted within a certain range since we had inquired from multiple state-to-state auto transport providers.
Milwaukee, Wisconsin

to San Francisco, California

Albuquerque, New Mexico

to Miami, Florida

Buffalo, New York

to San Diego, California

Chicago, Illinois to Miami, Florida
Insurance And Bill Of Lading When Shipping To Another State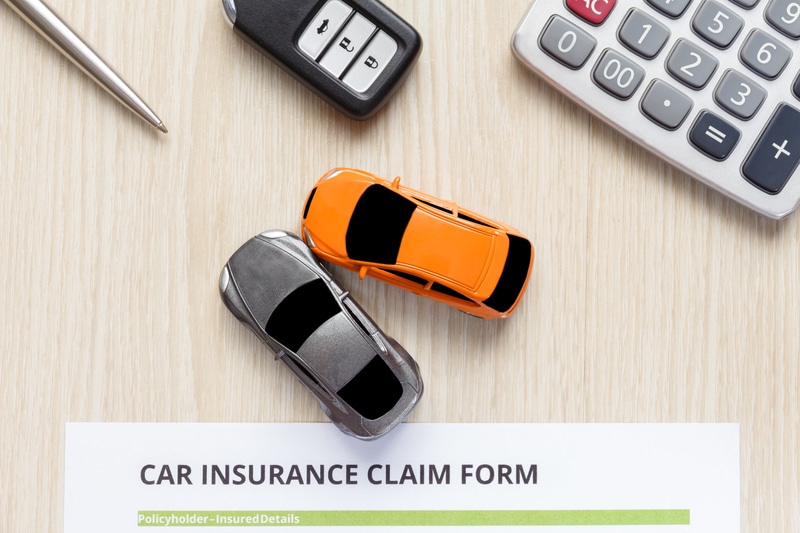 Being worried about the safety of your vehicle is an understandable concern that many have when shipping a car from state to state. Therefore, it is crucial to ensure that your car is insured during the whole journey.
Almost all state-to-state auto transport companies are required by law to carry insurance. This is the prime reason their quote includes insurance, but it never hurts to confirm whether or not their quote is inclusive or exclusive of the insurance charges and how wide the insurance coverage is provided by them.
To check if the carrier company has insurance you can on the FMCSA web site, just follow this link.
The documentation provided by the company details the terms and conditions of the insurance so take your time to read through them thoroughly. Generally, the coverage covers all the probable negligence on account of the carrier company, though as mentioned earlier, acts of God are exempted.
Aside from insurance, another important piece of documentation is the bill of lading. The bill of lading mentions what has been loaded onto the carrier. It also entails the condition of the vehicle before loading and after unloading so that the owner has proof of delivery and something in written form to corroborate the vehicle's condition.
Can I ship my car with the luggage packed in it?
No, it is always advised to empty the car when shipping it to another state. Luggage or extra items are not covered by insurance and interstate shipping companies sometimes flat-out refuse to ship a car if there is anything major or valuable inside it. Minor add-ons or car accessories such as a smartphone holder, ashtray, and sunshades may be allowed.
Can I directly contact the driver of the carrier shipping my car?
It depends, while you may be able to contact your carrier's driver in many instances and companies do tend to provide such contact information, however, it is generally advised to contact customer support or the dispatching agent first before moving on to contact the driver.
How long does it take for a state-to-state vehicle shipping company to ship my car?
There are a variety of factors at play that determine the time required to ship your car. The key factor is obviously the route taken/distance. Moreover, the loading and unloading time at each destination further adds to the required time. Thus, once all the bookings on a particular route are confirmed, the carrier company then intimates the estimated time to each of their customers.