Even if you are not engaged in military car shipping, getting to know about the offers of local companies and their rates can come in handy for you. Our company works in the field of cross-country vehicle transportation, and it is quite often that we get requests from our clients about military vehicle transport services. Let's talk a bit about what is it and what rates to expect from shippers to form your budget.
1 What is military car shipping and who provides this service in the US?
2 How does military car shipping work? A simple instruction.
3 Average costs for military shipping and popular routes estimates.
4 Who should pay for military vehicle transport services?
5 What types of vehicles can be shipped?
6 Main destinations for military car shipping.
7 A short guide about documentary flow required for legal military car shipping.
8 FAQ
What Is Military Car Shipping And Who Provides This Service In The US?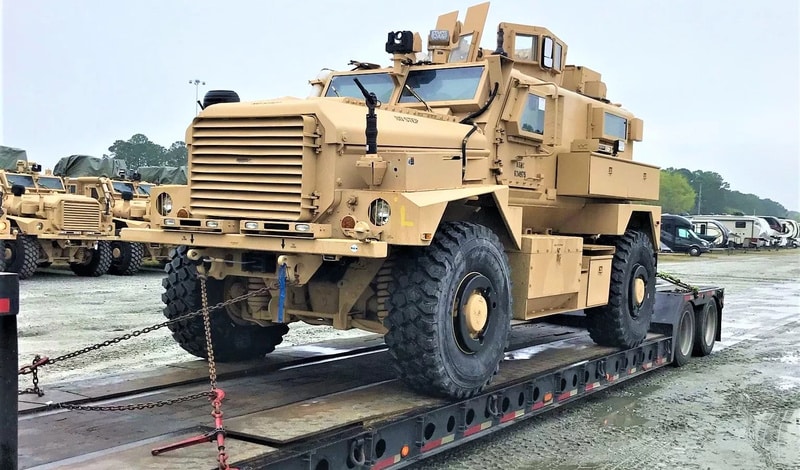 When you are engaged in military forces, you may need to relocate regularly as your professional duties are often connected with a permanent change of station. Thus, you may need not only to relocate yourself and your family members to a new home base but also take care of your military vehicles. This can be a daunting task, especially when you need to make hundreds of miles from point A to point B.
In most cases, you have a choice between three main options:
#1 Option
Leave your military vehicle for preservation in any storage. Yet, it requires additional costs to pay for the storage lot.
#2 Option
Drive your vehicle yourself to a new home base. In case you need to relocate within the state or to nearby directions, it's OK. But the process of driving from Florida to Washington, for example, may take a long time and effort from you. If you need to perform your duties in the US Army without interruption, it is definitely not your choice.
#3 Option
Apply for military auto transport services from specialized companies engaged in auto transportation which have proper licensing and certification to provide these kinds of services.
The last option is the most cost-saving and easy-to-perform when you choose a reliable military vehicle transportation company. The process of transportation of a military vehicle according to all the safety rules and using special trucks is actually what is military vehicle shipping.
How Does Military Car Shipping Work? A Simple Instruction
So, when you need to ship your military auto, you have to do several steps for this. First of all, inspect the offers from transportation companies available in your area. To select the carrier, please, inspect the following features: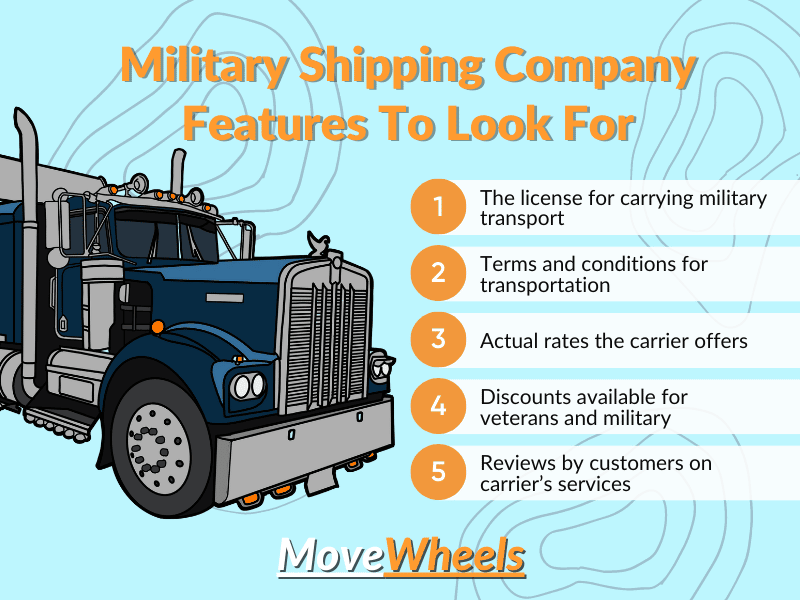 The license for carrying military transport.
Terms and conditions for transportation.
Actual rates the carrier offers.
Discounts available for veterans and military.
Reviews by customers on carrier's services.
Based on these features, you can choose the best offer for your vehicle to be shipped. You should get a quote and prove that the carrier offers transportation to your relocation place (i.e. not all carriers offer overseas transportation or shipping to distant states like Alaska or Hawaii).
Then, when you choose the contractor and conclude an agreement on the transportation, you can just breeze out and schedule the date for your car to be picked up by a truck.
Average Costs For Military Shipping And Popular Routes Estimates
The most important question for each active duty military who needs their vehicles to be shipped is the question of pricing. What impacts military transportation rates?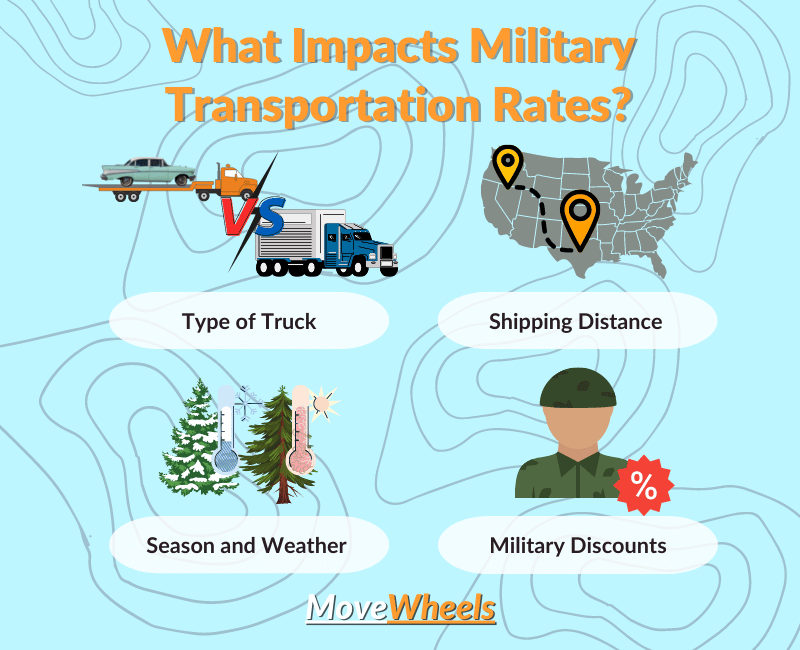 Shipping distance,
Season and weather conditions,
Type of truck hired for shipping,
Availability of military vehicle discounts. As usual, US shipping companies offer them to veterans of active duty military. Some may offer just a couple of bucks discount while other companies (as well, as ours) provide considerable cost-savings for the military.
As for the prices, they may fluctuate a bit but on average, the main destinations cost cheaper than less popular ones. For example, picking up a military transport in Denver and taking it to Dallas may cost $500+ with an average distance of 805 miles while transportation from Dallas to Memphis with twice the shorter distance may cost $560+.
The reason for this is road conditions, weather specifics, and road tolls that the carrier will have to pay.
In any case, you can easily compare the prices of several car haulers as they provide customers with free quotes per request.
Who Should Pay For Military Vehicle Transport Services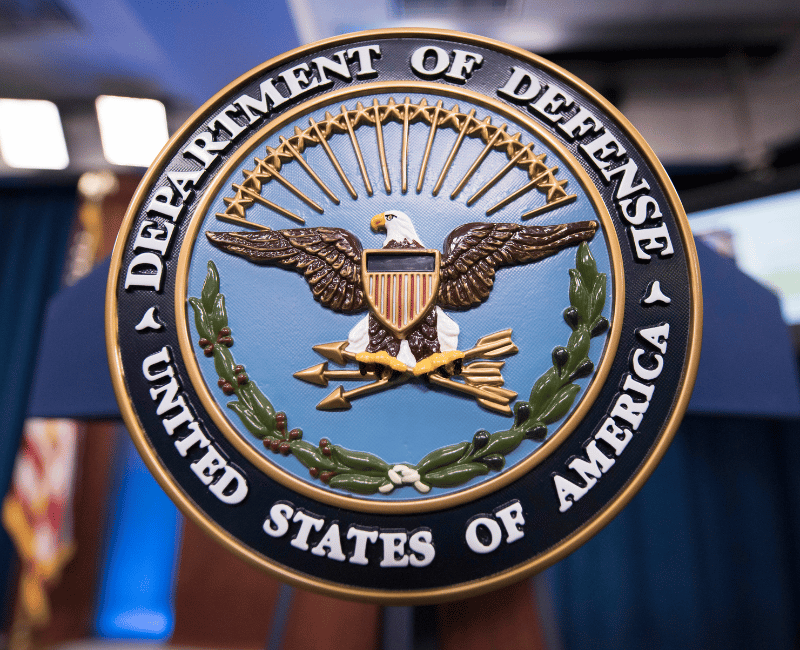 In case your military vehicle is fully legal, owned by you, and you transport it due to your active duty needs, typically it is the Department of Defense that pays for military car transport services provided to active duty military, civilian employees hired by US Armed Forces, or their family members.
What Types Of Vehicles Can Be Shipped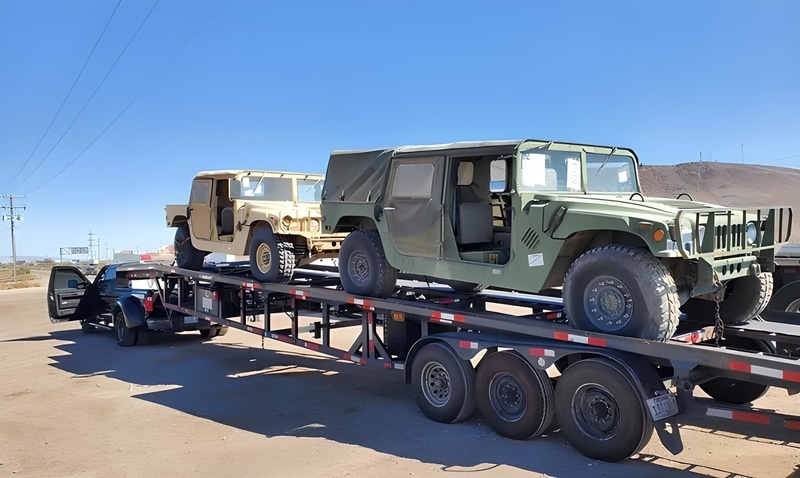 Then, it is better to ensure that your vehicle meets the main requirements each shipping service has.
It should be legal for transportation on public roads.
The car should be self-propelled.
Only cars which are legally owned or leased can be transported.
For leased vehicles, written consent from a third party is a must.
Only 4-wheels cars are allowed for shipping cross-country. The exceptions are boats, motorbikes, and mopeds.
Main Destinations For Military Car Shipping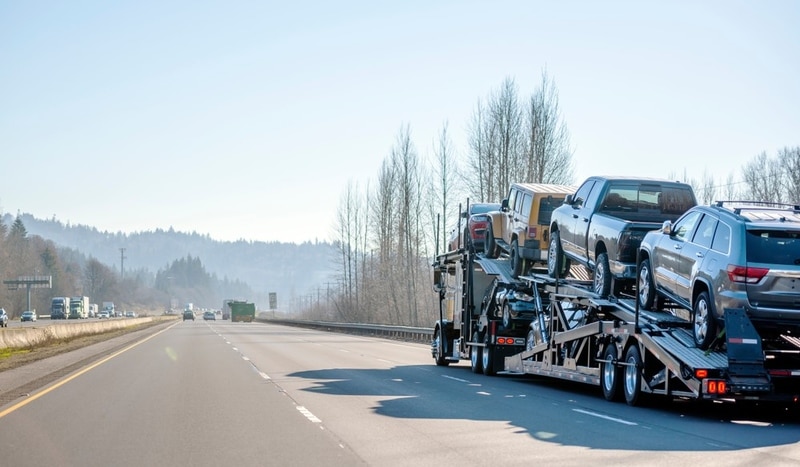 As usual, shippers offer door-to-door shipping for military cars and vehicles for all main destinations throughout the US. The list of destinations includes all main military bases on the continental US. For car hauling services to offshore territories, it is better to get in touch with your chosen contractor to ensure these destinations are available.
A Short Guide About Documentary Flow Required For Legal Military Car Shipping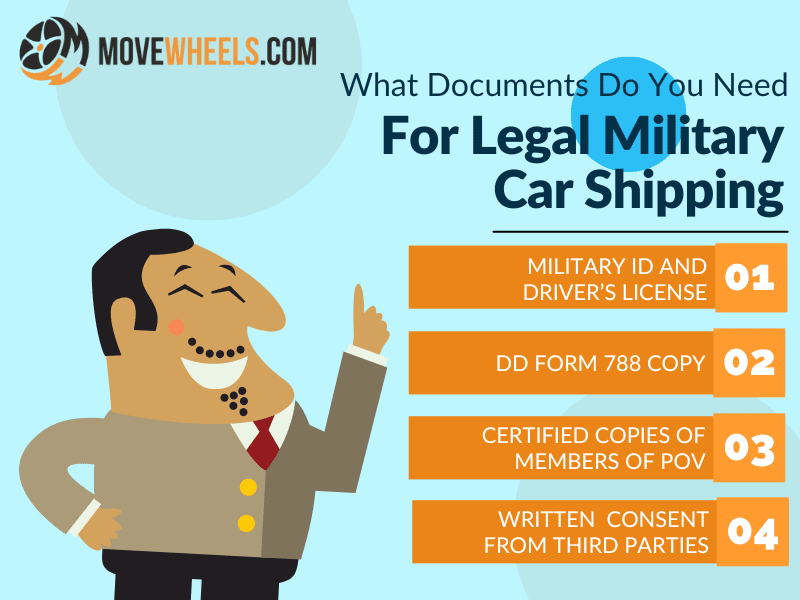 Besides choosing a reliable car hauler, it is necessary to get through the documentation list you may need for military car transport. Please, prepare in advance the following documents:
When you need your POV to be shipped to your new base, it's OK to apply for the professional services of car shipping companies. Lots of them provide special military vehicle transport services throughout the continental US and even overseas, sometimes. For local cross-country transportation, you can apply for Movewheels' services as we meet all the requirements for military car haulers.
Besides, you can easily compare quotes provided by several shippers to choose the best offer. Do not forget to ask about discounts, as most haulers offer them for veterans and active duty military. If your vehicle meets the main requirements for POVs, it can be easily transported to your new home base in a matter of several days, depending on the distance and the popularity of a chosen route.
Should I insure my car before shipping?
As usual, it is the carrier's duty to provide your vehicle's cargo insurance.
Can I apply for transportation services without extra fees if my vehicle is modified?
Unfortunately, you should pay for your car's modifications. Besides, it is better to contact your carrier in advance to conclude on terms and conditions your modified car may require for its safe transportation. Your carrier can provide you with a specified quote after you speak to them about the specifics of your modified military vehicle.
Can I take some personal items inside my car when it is shipped?
You are welcome to keep a small number of your personal belongings inside the car while it is shipped. Yet you should keep in mind that most carriers do not provide cargo insurance for personal belongings.